TOEFL iBT Speaking – Independent and Integrated Questions
There are two types of questions you will encounter in the Speaking test. Each of them requires different strategies and tips to conquer. Below is an inforgraphic illustrating examples of the speaking questions and how they are solved.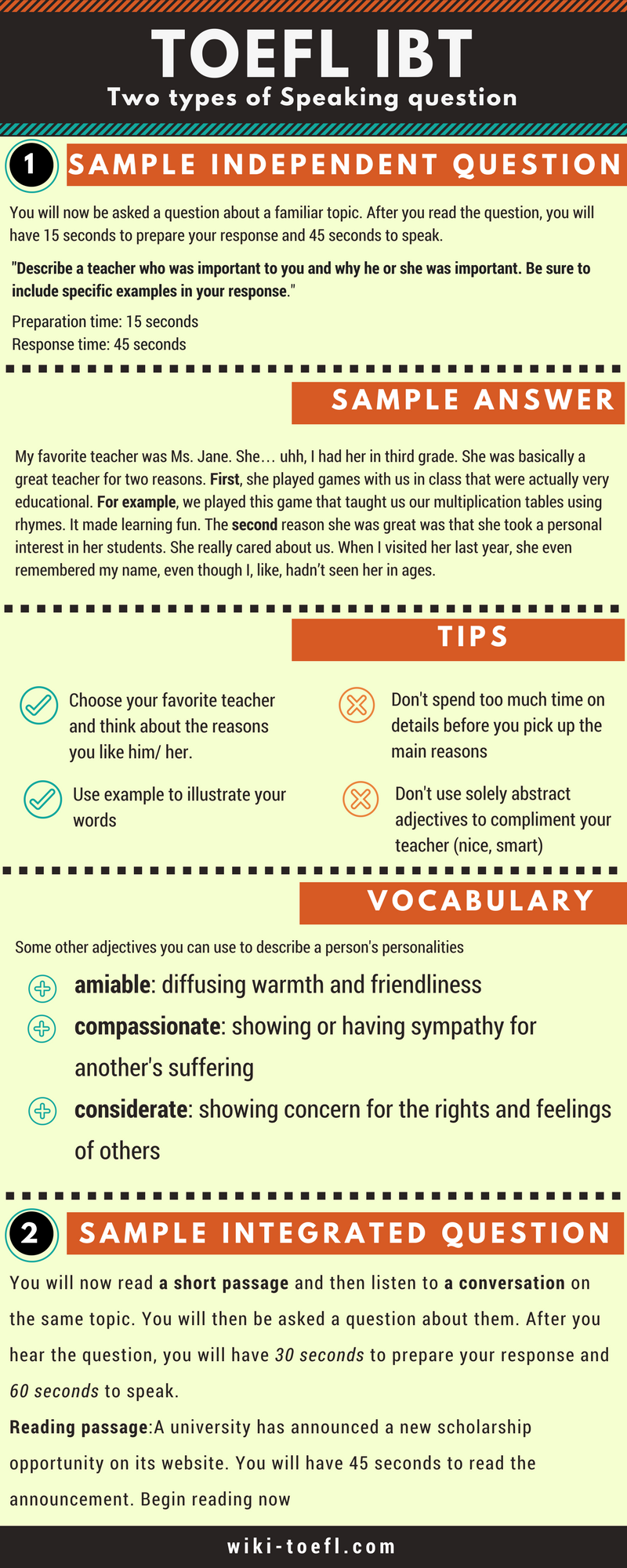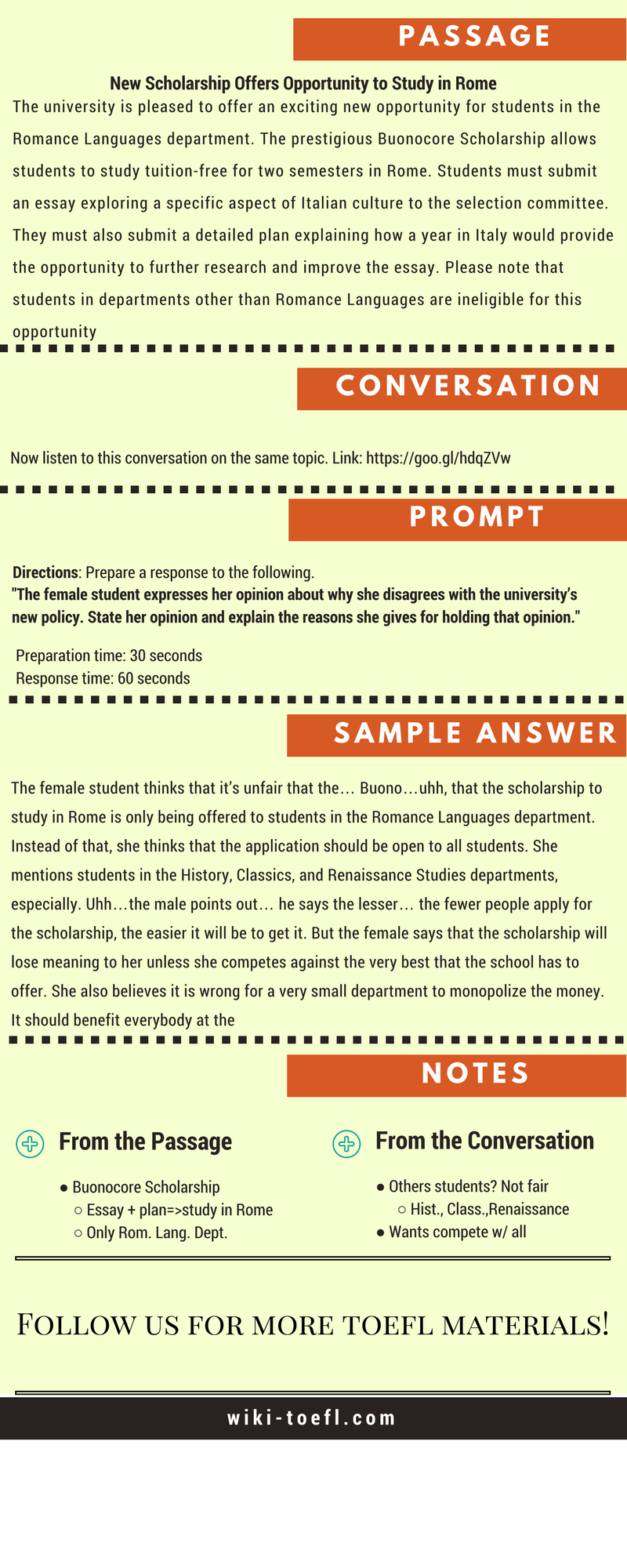 Paragraph:
New scholarship offers opportunity to study in Rome
The university is pleased to offer an exciting new opportunity for students in the Romance Languages department. The prestigious Buonocore Scholarship allows students to study tuition-free for two semesters in Rome. Students must submit an essay exploring a specific aspect of Italian culture to the selection committee. They must also submit a detailed plan explaining how a year in Italy would provide the opportunity to further research and improve essay. Please note that students in departments other than Romance Languages are ineligible for this opportunity.
We hope that this infographic has helped you imagine what you will confront in the speaking test. Practise, practise, practise and don't forget to check our website for newly updated TOEFL iBT materials.