1. Components of the Independent Writing Essay
For this task, you are presented with a question, and you have 30 minutes to write an essay in response.
In general, your essay should consist of 3 parts: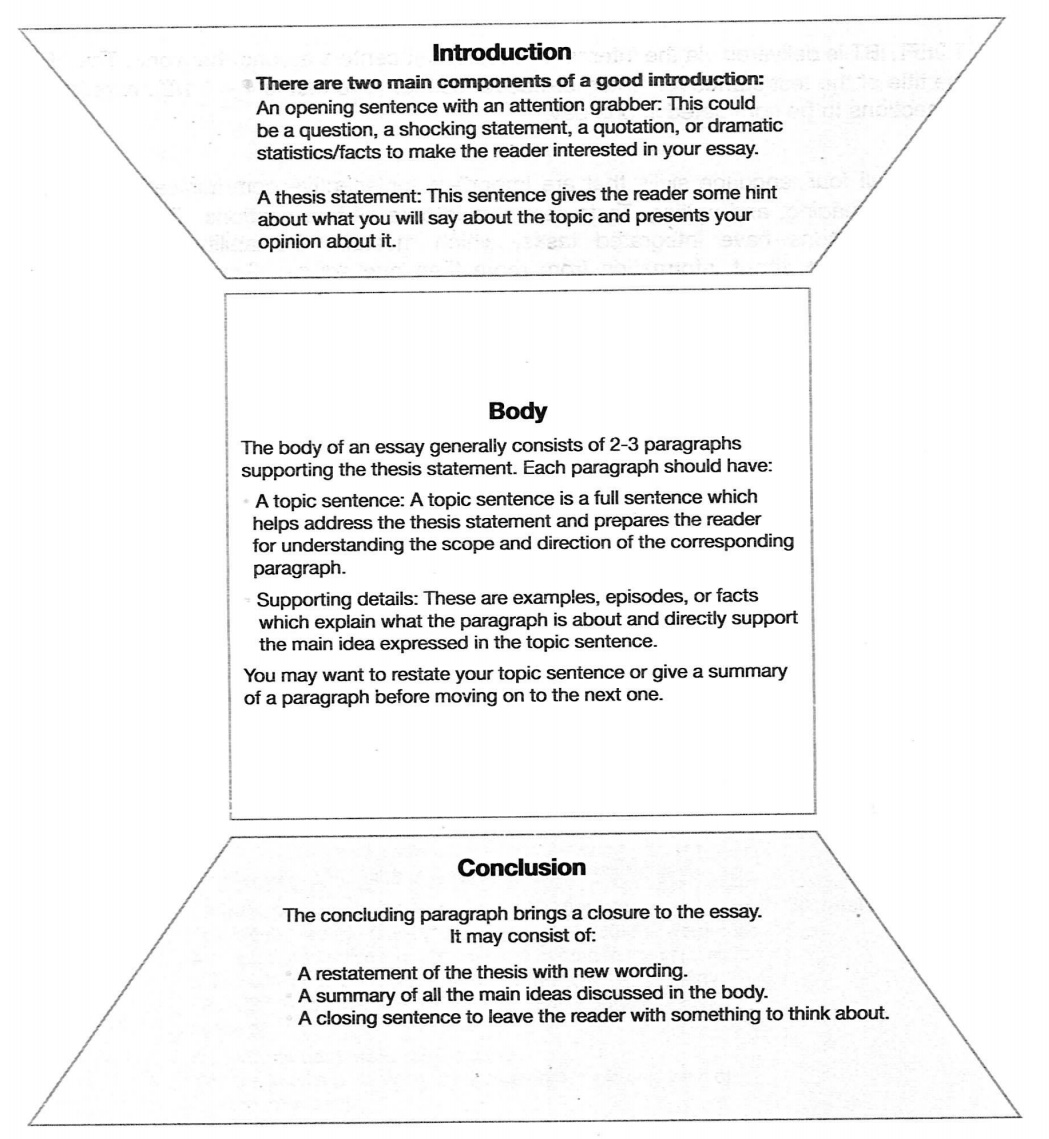 2. Independent Writing Essay Rubric
Two human raters will judge the quality of essays based on the official scoring rubric below.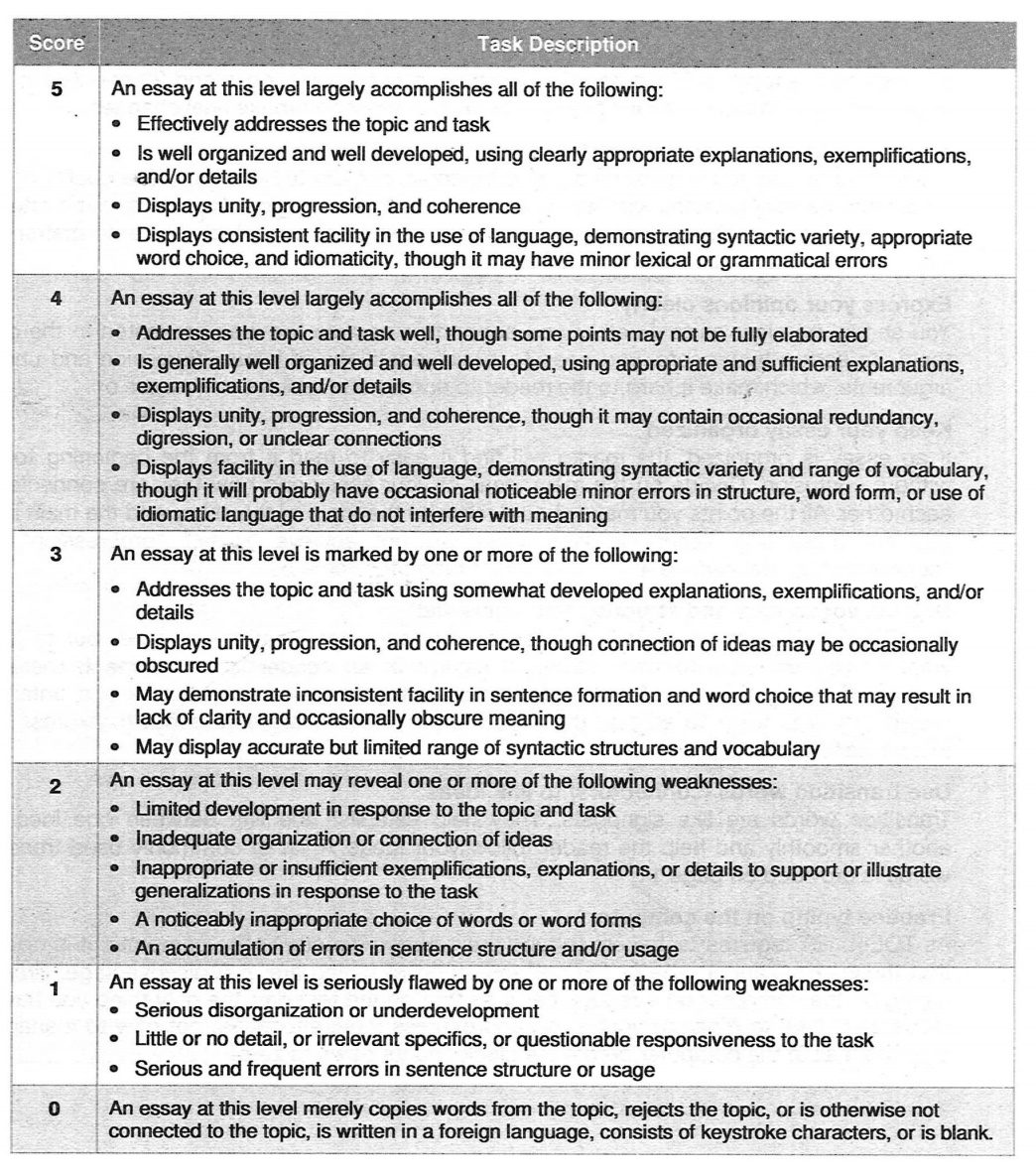 3. Independent Writing Task Tips
Manage your time wisely
For the Independent Writing Task, you have to type your 300-word essay in just 30 minutes, so it is essential that you keep track of your time and try to finish the essay by the time the clock counts down to 4-5 minutes. Ideally you should spend one minute to read and understand the topic, 5-6 minutes to brainstorm and organize ideas and 20 minutes to type in your essay. Use the remaining time to check your work and make final changes.
Make sure that you understand the topic
It is important that you write to respond to the topic, not just to be writing. The quality of your ideas and the effectiveness with which you express them are most important to the raters. If you do not address the topic properly, you cannot hope to get a high score no matter how well your grammar or use of words is demonstrated.
Express your opinions clearly
You should be clear as to whether you support or oppose the idea presented in the given topic. To earn a high score, you need to avoid repetitions of ideas, digression and unclear arguments, which make it hard to the reader to understand which side you are on.
Keep your essay organized
If an essay is organized, the reader will find it easy to read it from the beginning to end without confusion. Decide on the main ideas of your essay and how they are connected to each other. All the points you make should relate to the topic of the essay and the main ideas you are presenting, otherwise your work will not achieve "unity," "progression" and "coherence", as defined clearly in the scoring rubric for Score 5.
Use the vocabulary and structure you know well
The TOEFL essay is not meant to assess your language creativity or style, but to judge whether you are able to write standard essays in an academic environment; therefore, instead of taking the risk of making errors by using complicated structure and unfamiliar vocabulary, it is wiser to employ those you know well and are sure about to express your ideas clearly and effectively.
Use transition words (connectors) to link ideas
Transition words are like signposts. They help establish the link between one idea and another smoothly and help the reader follow your ideas. A list of commonly used transition words is provided on page 11.
Practice typing on the computer
As TOEFL iBT requires testtakers to type their essays directly to the computer, it is obvious that those who cannot type or are not very good at typing are at a disadvantage. Practice typing on the computer on a regular basis so that on the test day, the only thing you have to focus on is how to organize your ideas and express them effectively, not how to manage to type them all to the computer before the clock counts down to zero!
4. Useful Transition Words