Topic
Some people say that students learn the most important things in life inside the classroom. Others believe that they learn the most important lessons of life outside the classroom.
Which opinion do you agree with? Why?
Use specific reasons and examples to support your answer.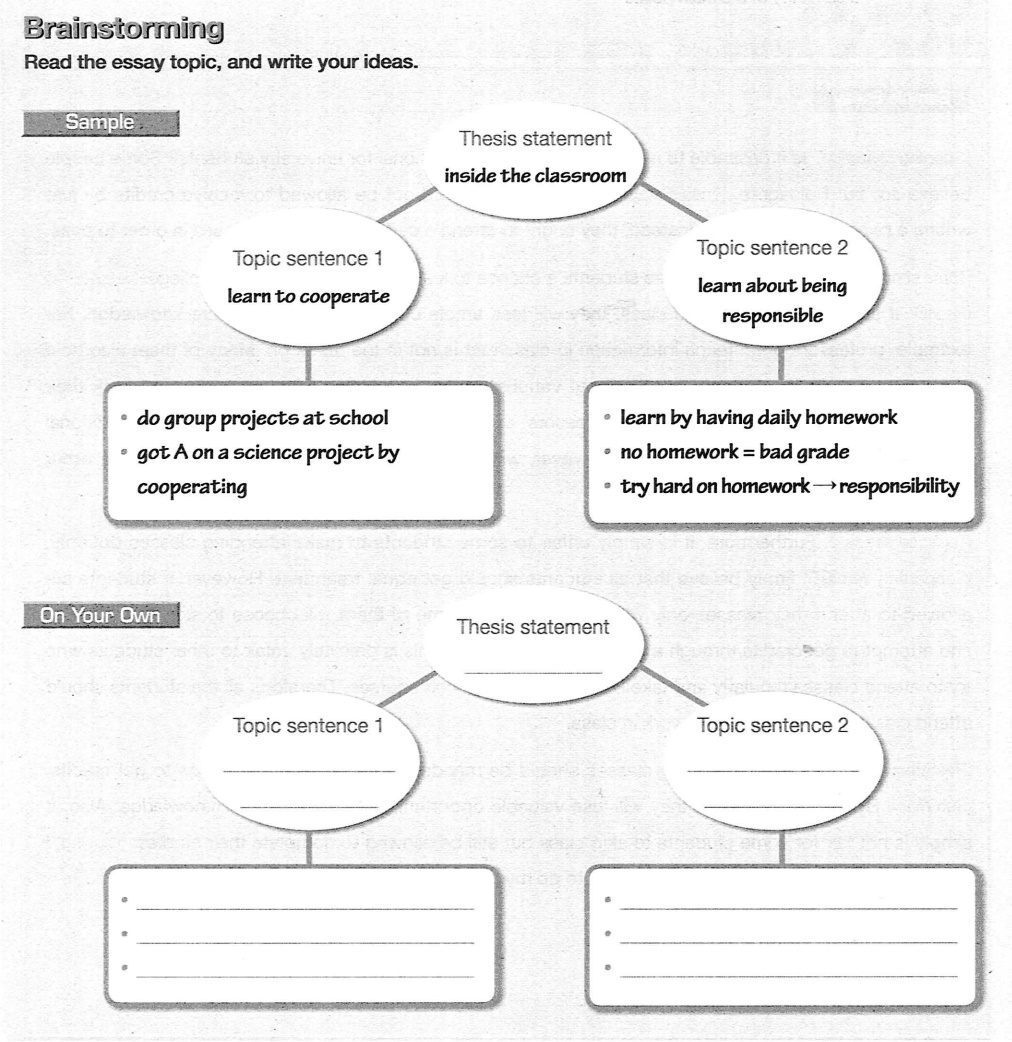 Put your brainstorming ideas into the outline format.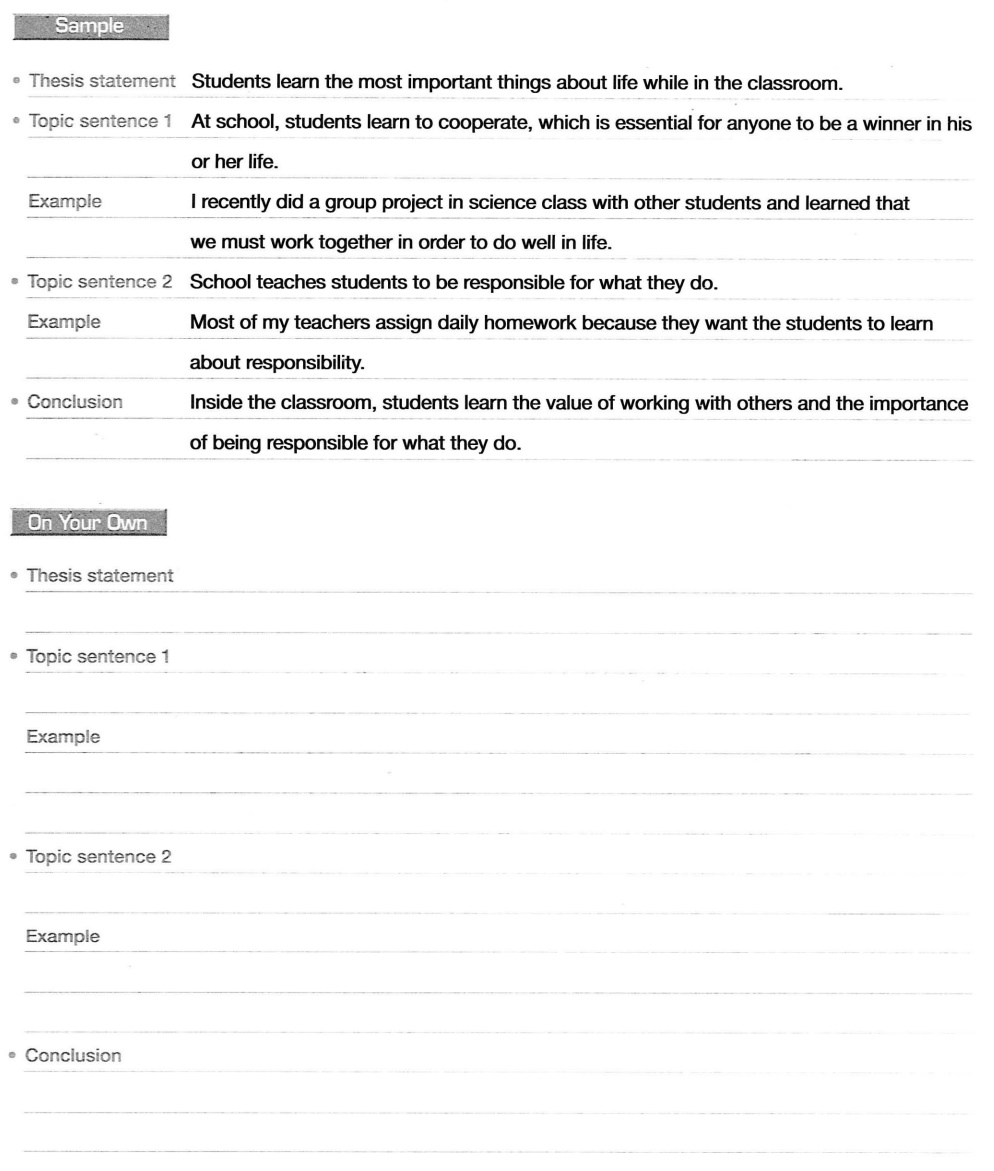 Based on the outline, write your draft.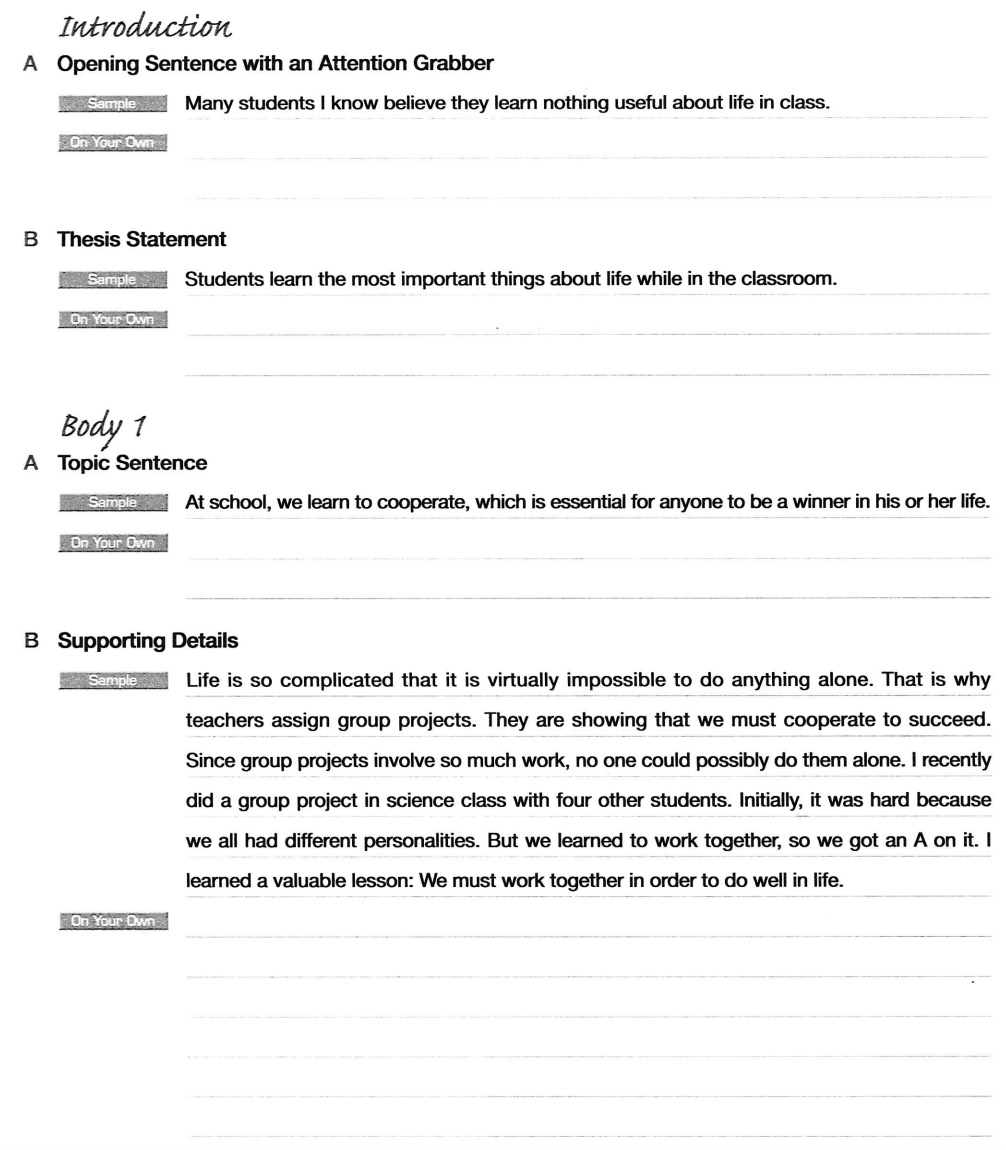 [Opening sentence] Many students I know believe they learn nothing useful about life in class. I feel they are wrong. [Thesis statement] In actuality, students learn the most important things about life while in the classroom.
[Topic sentence 1] At school, we learn to cooperate, which is essential for anyone to be a winner in his or her life. [Supporting details] Life is so complicated that it is virtually impossible to do anything alone. That is why teachers assign group projects. They are showing that we must cooperate to succeed. Since group projects involve so much work, no one could possibly do them alone. I recently did a group project in science class with four other students. Initially, it was hard because we all had different personalities. But we learned to work together, so we got an A on it. I learned a valuable lesson: We must work together in order to do well in life.
[Topic sentence 2] School also teaches students to be responsible for what they do. [Supporting details] This
is the main reason teachers assign so many homework assignments and projects. They want students to learn about responsibility. For example, most of my teachers assign daily homework that I must do by myself. I can, of course, choose not to do it, but I will get a bad grade. However, if I try hard and do well, I will be rewarded with a good grade. Ultimately, school teaches me that it is my responsibility either to pass or fail in my work. This is just like life; you can only become successful by being responsible.
[Restatement of the thesis] Clearly, school is the best place for students to learn the most important things about life. [Summary] We learn the value of working with others, and we also learn that it is through responsibility that we become successful. [Closing] These are two lessons I will remember long after having graduated from school.