English Idioms in Use Intermediate Book with Answers: Vocabulary Reference and Practice by Michael McCarthy , Felicity O'Dell
This book presents and practises over 1000 of the most useful and frequent idioms in typical contexts. This reference and practice book looks at the most colourful and fun area of vocabulary – idioms. This book will appeal to students from intermediate level upwards who want to understand the English really used by native speakers. Over 1,000 of the most useful and frequent idioms which learners are likely to encounter are presented and practised in typical contexts, so that learners using this book will have hundreds of idioms 'at their fingertips'.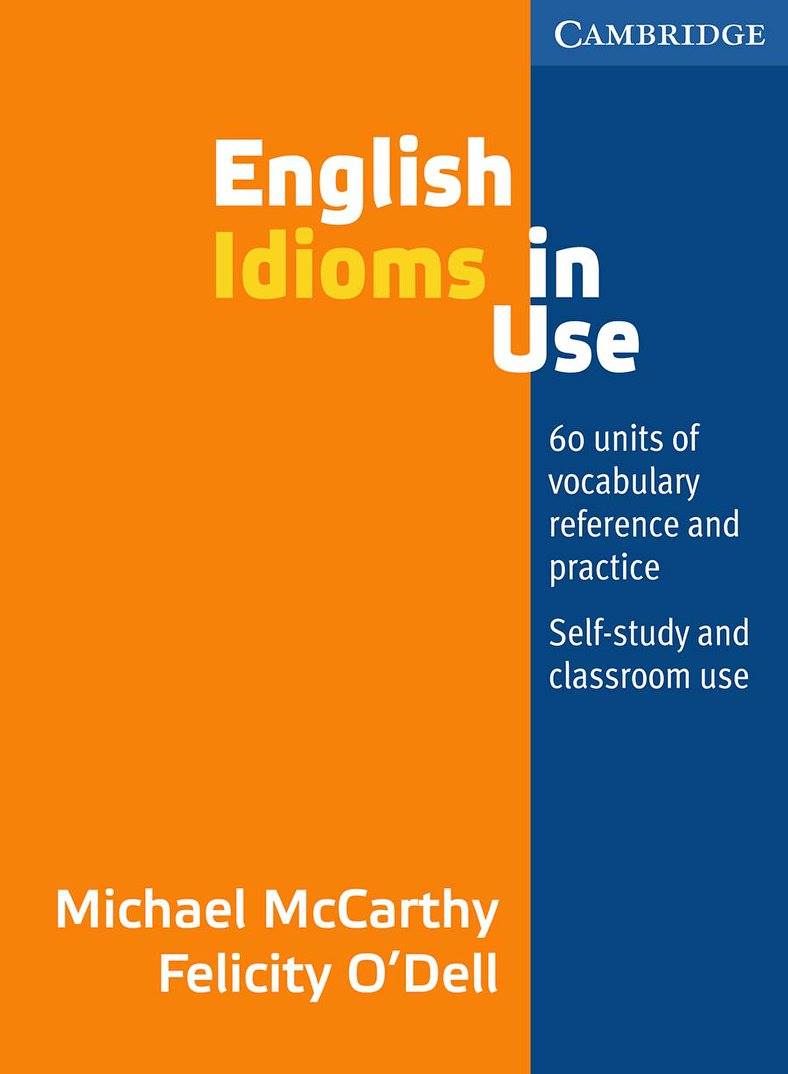 Improve your understanding of idioms in English. Explanations and practice of English idioms, written for intermediate-level (B1 to B2) learners of English. Perfect for both self-study and classroom activities. Learn idioms in context, with lots of different topics, including 'Clothes', 'Music and theatre' and 'Work'. Be confident about what you are learning, thanks to Cambridge research into how English is really spoken and written, and get better at studying by yourself, with study tips, follow-up tasks and an easy to use answer key.
This book contains 60 units of idioms for classroom, personal or tutorial use. Each unit gives idioms, meanings, examples and plenty of exercises, and it also has an answer key in the back. I found the layout very user friendly and very well done. Keep in mind when buying this text that it presents idioms, not slang or colloquial idioms. Some of these idioms are a little dated, but the vast majority are well worth learning, especially for conversation and listening comprehension in everyday life. I would recommend this text be used for intermediate to advanced ESL students. I enjoyed using this book in my class and found it well received by the students.
Now you can download English Idioms in Use Intermediate Book with Answers: Vocabulary Reference and Practice by Michael McCarthy , Felicity O'Dell below link here: