We all know that moving can be very frustrating, especially when it comes to packing all the stuff. The most important thing is to place everything in a way to avoid damage and other issues with devices, decoration, clothes, and other things from your home. That is the main reason why you should always start packing on time. Trying to quickly pack everything can only lead to problems.
The most common option for packing is card boxes. The great thing about moving companies is that many of them will provide you with these boxes. However, it is common that they will charge you more for this. Therefore, a much better solution is to find these boxes by yourself. If you are interested in buying card boxes and other packaging materials, click here.
Moreover, when you buy these boxes, you will get them in disassembled condition. In that matter, you should learn more about folding and taping. This might be an issue for people who are dealing with this for the first time since it can be time-consuming and stressful. However, there are some simple methods, and we are going to introduce you to them in the following article.
Follow the Simple Steps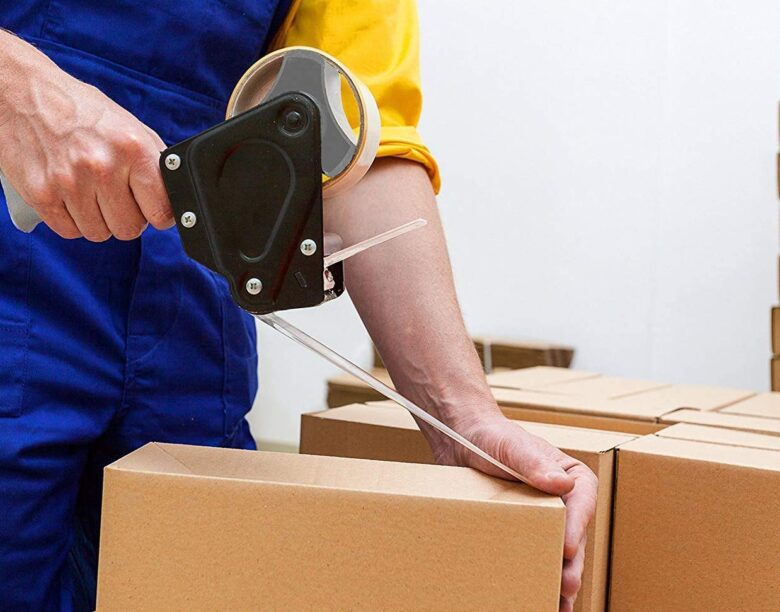 The most common mistake people are making is when they are thinking that this is an easy process and that they can assemble and tape the box without using any instructions. Instead of that, even if it appears as simple, you should watch the tutorial that is often included in the box, or you can find it online. The first thing to do is to place the box on the bottom side and position it in the right way. After that, you will need to lift all four sides of the box and create the correct outline. 
There are often small extensions that can help you to connect the sides, and you should use them to get the right shape. Another step is to turn the box upside down. When you get the right shape of the bottom side, take the tape and fix it. The amount of tape depends on the size of the box, and the best solution is to always add more layers. If you are planning to carry heavier things, add at least three layers of tape.
Packing Process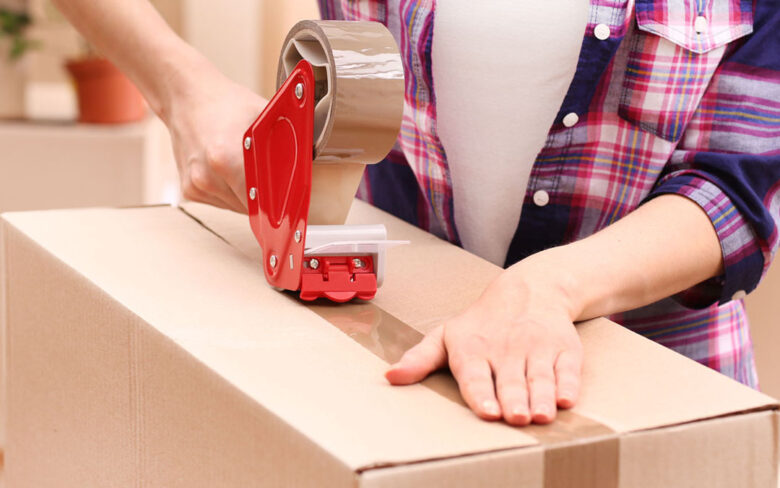 It is crucial to determine the number of boxes and their size in advance. Also, things that are easily breakable and sensitive should be packed with additional protection, which is styrofoam or plastic bubbles. If you are not sure about the number of boxes, the great thing is that there are some websites where you can easily calculate it according to the number of things you have to pack.
When it comes to delicate things, always place a layer of protective material on the bottom, and then place these things inside the box. Also, you can make it even safer if you wrap the things completely, and put the rest of the plastic or foam over before you tape the box.
Another common mistake is related to the selection of sizes. If you decide to place heavier things into larger boxes, you are risking issues since such a box can easily break. Therefore, books, devices, and other heavier things should be in smaller boxes and wrapped properly.
Before you start placing glass into boxes, keep in mind that these things are the most delicate. Therefore, you will need additional assistance, which is to add cardboard dividers so the glass won't scratch and break during the move.
Furthermore, the order of packing can be very important. It is not that simple to determine how much time you might need to finish packing. You might be surprised with the number of things you need to pack as well. 
Therefore, the best approach is to start with the less important stuff. Less important things are books, decorations, clothes that are not for the current season, and more. It is much easier when you add these boxes to the moving truck since the first ones that you will unpack after the move are going to be essentials.
Also, don't forget to sign the boxes. After you pack each one of them, write what is inside so you can easily organize the unpacking after you move to a new address. It will be easier for the moving company if you are hiring a workforce that will carry the boxes.
We also have to mention that once you are done with the moving, you should never simply place these boxes in the trash. Instead of that, unfold them and save for some other situation where you might need them. Also, you can sell them after the move. A lot of people are interested in assembling boxes. Besides that, there are some places where you might be able to find them for free. 
The Bottom Line
As you can see, the process of assembling and taping is quite simple. Still, you might need a manual if you are doing it for the first time. The needed to fold and tape one box depends on the size and additional extensions that are used to make the box more resistant or easier to carry around.
The amount of tape you need to apply can also vary depending on the type of things you are packing and size of it. Be sure to apply more of it on the corners and all folding sides if the things are heavier, especially on the bottom side. Also, you can apply the tape all around the box to make it more stable. 
The main advantage is that you can buy tens of these boxes and keep in the basement. They won't require a lot of space, and you can quickly assemble and unfold them whenever you need to pack some things. The moving companies also carries these boxes with them, but as we already mentioned, it is a much cheaper solution if you find them on your own.