Heinle & Heinle TOEFL Test Assistant: Listening

by
The Heinle & Heinle TOEFL Test Assistant: Listening will prepare students for Section 1, Listening Comprehension, of the TOEFL. The book is designed for both self-study and for use in a classroom with a teacher. It covers all the question types that appear in this section of the test and provides simple explanations, TOEFL-type examples and practice exercises. Studying the question types and doing the practice exercises will help students master the specific listening skills tested in the Listening Comprehension section of the test.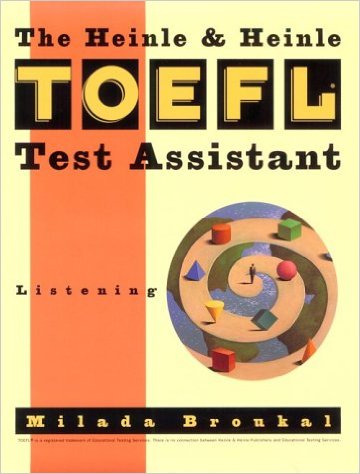 Features
Covers dialogues, extended conversations, and mini-talks.
Develops skills for identifying the context of questions, making predictions and inferences, listening for details, understanding restatement, and coping with idioms and unfamiliar vocabulary.
Test items and listening passages reflect those on the actual exam in terms of style, length, content, and format.
Includes five practice listening comprehension tests.
AUTHOR
Milada Broukal
Milada Broukal has taught English for over thirty years in North America and Europe. She has worked in all areas of the field, including syllabus design, teacher training, classroom teaching, and has been Director of Study of her own school. She is the author of over 30 successful textbooks including the series Weaving it Together, The Thomson Heinle Test Preparation Assistant series, and the recently published Check it Out! series. Milada holds two Master's degrees.
Free Download Heinle & Heinle TOEFL Test Assistant: Listening

by