Having a TV position outside brings a different level of entertainment. You get to enjoy your favorite programs while also watching nature. Also, an outdoor TV can quickly turn your patio or backyard into a fun center for hosting parties and gatherings.
But there's a problem. Outdoor elements like dust, rain, snow, high temperature, and even insects can damage your TV. If your house isn't secure enough, burglars can also come in and steal the viewing box.
Does that mean you should rule out putting a TV outside your house? Read on as we explain the best way to go about it to eliminate the risks.
Choosing an Outdoor TV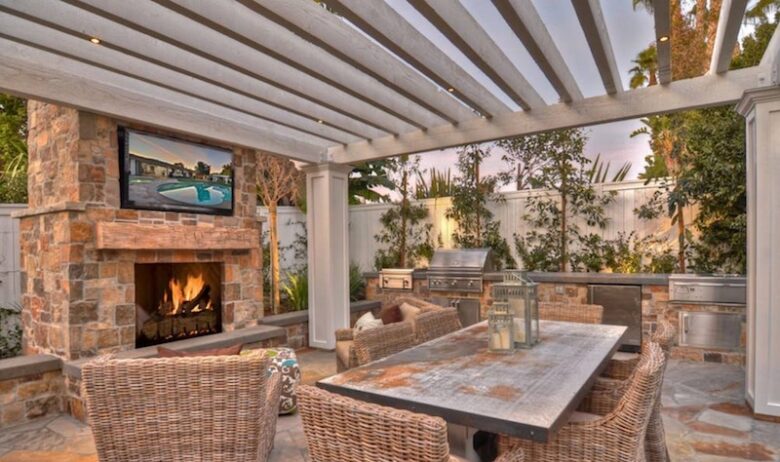 TVs come in different types, sizes, and shapes. Therefore, you must be particular about the one to choose, especially when it comes to outdoor use. Generally, you want something staunch that can survive harsh outdoor conditions.
Weatherproof TVs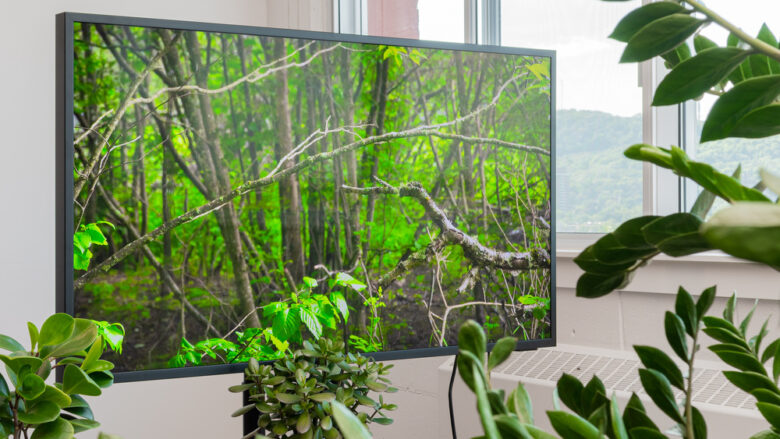 Your first consideration should be weatherproof TVs. These electronics are built for outdoor use by default, with durable screens and weather-resistant cabinets. As a result, they won't break under pressure from extreme temperatures.
A weatherproof TV can remove weight from your pocket, but it's a quality investment. After all, quality doesn't come cheap. But being able to withstand outdoor conditions isn't all a dependable outdoor TV should be.
Because it's brighter outdoors, courtesy of the sun, it's also critical to get a screen that offers pristine picture quality.
Partial-sun and Full-shade TVs
Opting for a partial-sun TV ensures you get clear visuals. These TVs welcome sunlight, but only partially by staying under awnings and pergolas. They achieve improved picture quality with anti-glare coatings and higher brightness than indoor screens.
If you don't purchase a partial-sun TV, consider a full-shade one. Unlike the former, the latter blocks off all sunlight, hence offering higher brightness and reflection. But you can only install them under a covered roof or patio.
Installing an Outdoor TV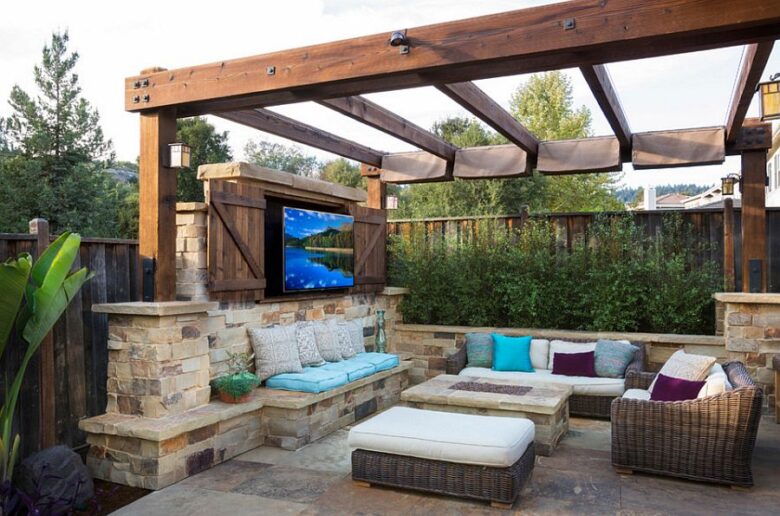 As your TV arrives, a big question to ask is, "How do you install it?" Most people will quickly hit the market and order mounts — wall mounts, ceiling mounts, pole mounts, and it continues. However, you can spice things up and introduce style and elegance with an outdoor TV lift.
TV lifts raise and lower your television when you want to watch and when you're done, respectively. When lowered, the viewing screen sits securely in an enclosed cabinet. For outdoor TVs, this translates to protection against outdoor sun rays, rain, dust, and extreme temperatures, among others.
So, even if you get a regular TV — not weatherproofed or partially or full-shaded — you still won't worry about outdoor elements. Of course, burglars also won't be a bother, as the television stays off view when concealed.
When choosing an outdoor TV lift, pay attention to size, weight, cabinet style, and overall design. The factors should match your TV and your outdoor look.
Conclusion
Putting a TV outdoors requires planning. First, you have to purchase a sturdy electronic device, one that can operate under diverse weather conditions. Then, you must install it appropriately, of which the best option is using an outdoor TV lift.