Now the disappointment of losing the 2023 UEFA Europa League Final has passed, most Manchester United fans are happy with the progress that their team made under Ole Gunnar Solskjaer last season. They finished second in the table, secured Champions League football easily, and made good progress through the cup competitions. The first significant trophy of Solskjaer's managerial career still eludes him – and pressure to win one will be more intense than ever next season – but the Manchester United of 2023 is better than the Manchester United Solskjaer inherited from Jose Mourinho in 2018.
It's difficult to say what prevented United from winning major honours last season. They were never likely to catch Manchester City in the league – nobody could – but they should at least have won the Europa League. Solskjaer took at least some of the blame for their defeat on penalties to the Spanish side Villarreal, and rightly so. His reluctance to make substitutions until far too late in the game for them to be effective was costly and saw him labelled as "weak" by the local press. Defenders of the Norwegian coach insisted that Solskjaer didn't make changes because he didn't believe he had better options on the bench.
They might have a point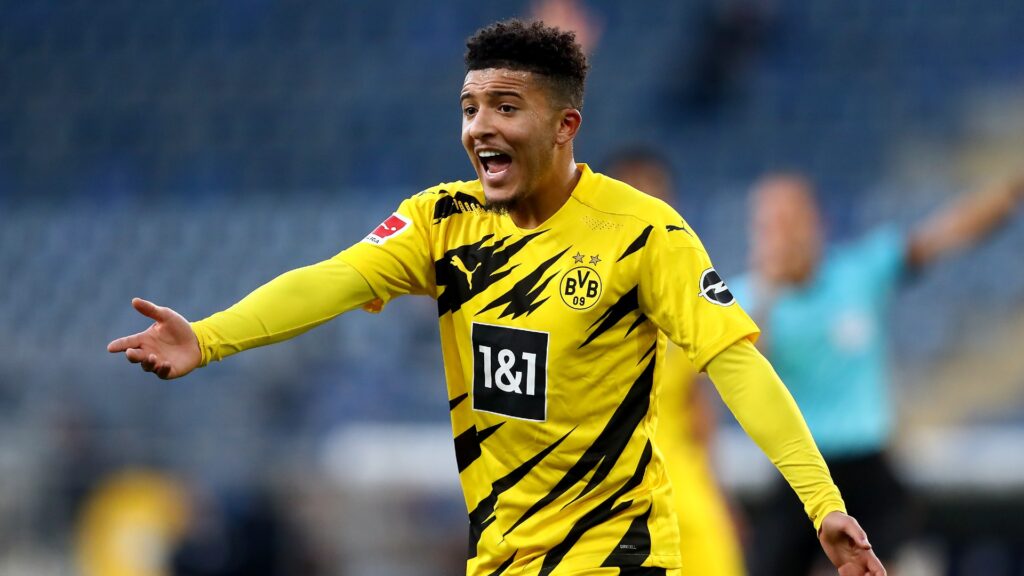 The quality of Manchester United's existing starting eleven, assuming everybody is fit, is very high. What's behind them on the bench is less inspiring. Fans have long had the suspicion that Donny van de Beek was bought by the club against Solskjaer's wishes, and Amad Diallo and Alex Telles both looked like panic buys on deadline day last year to alleviate the disappointment of not signing top target Jadon Sancho from Borussia Dortmund.
Edinson Cavani turned out to be a fantastic signing, but that had more to do with luck than judgment. When injuries occur to one of United's key players – Paul Pogba, Bruno Fernandes, and Harry Maguire being cases in point – there's little cover available to them. To solve that problem, United returned to last year's plan. Jadon Sancho is finally a Manchester United player.
Sancho is still young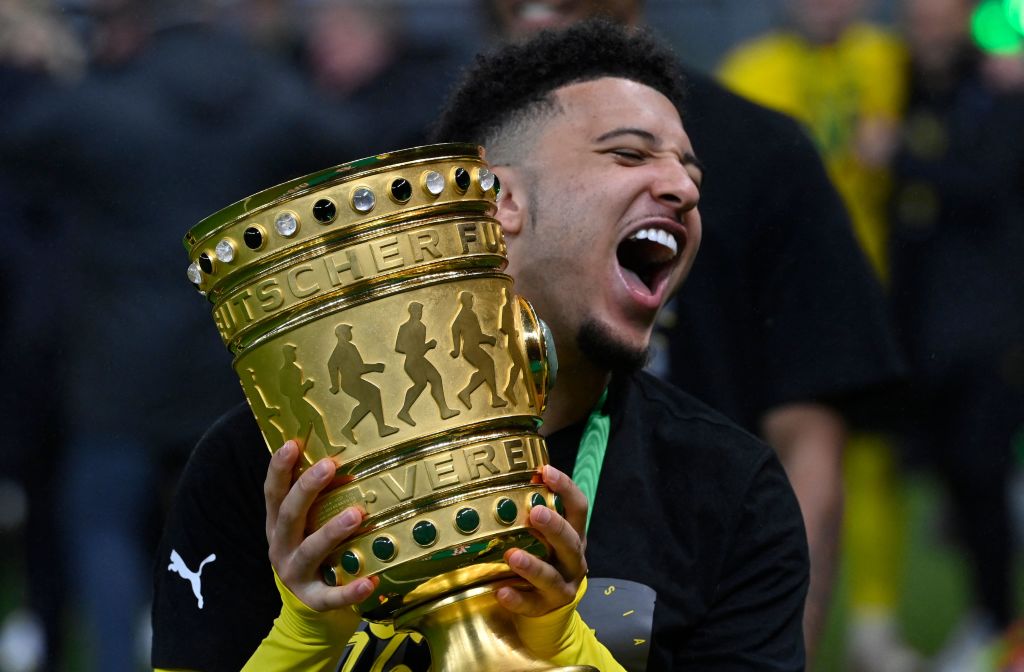 But he has all the hallmarks of a world-class footballer. His performances for Borussia Dortmund support that idea, as do the cameo appearances he's made for England so far. He adds to the potency of United's front line. When teams line up against the Red Devils next season, they'll face an attacking thread that features some combination of Sancho, Pogba, Fernandes, Cavani, Marcus Rashford and Mason Greenwood. That isn't a prospect that any team in the world would relish. However, this doesn't solve all of United's problems.
For all of United's attacking threat, they still have weaknesses at the back. Luke Shaw's return to form has been a revelation for both club and country, but his injury record suggests that he can't be relied upon to play every game of a season. Alex Telles is yet to convince anybody that he's a viable backup. Harry Maguire is a first-class centre-back, but neither Victor Lindelof nor Eric Bailly look convincing as partners for him.
Right-back Aaron Wan-Bissaka looks more comfortable going forward than he does making tackles. United desperately need at least another central defender to call upon. At the moment, they're being strongly linked with Real Madrid's Raphael Varane. That signing would make at least as much difference to the squad as Jadon Sancho. The way Solskjaer likes to play also necessitates the use of at least one holding midfielder. Donny van de Beek clearly isn't fancied for that role, and the ageing Nemanja Matic is now a fringe player at best.
Scott McTominay is loved by fans but can't do the entire job on his own. Brazilian Fred has been given more opportunities at Manchester United than he would at any other big club but doesn't possess the same level of talent as his midfield colleagues. French international Eduardo Camavinga, who currently plays for Rennes, is said to be of interest to Manchester United. Nominally he'd be a good signing, but he's only eighteen years old. There's a feeling that another more experienced midfielder would be a wise acquisition, but there doesn't seem to be anybody on the horizon.
Even assuming that Manchester United strengthen extensively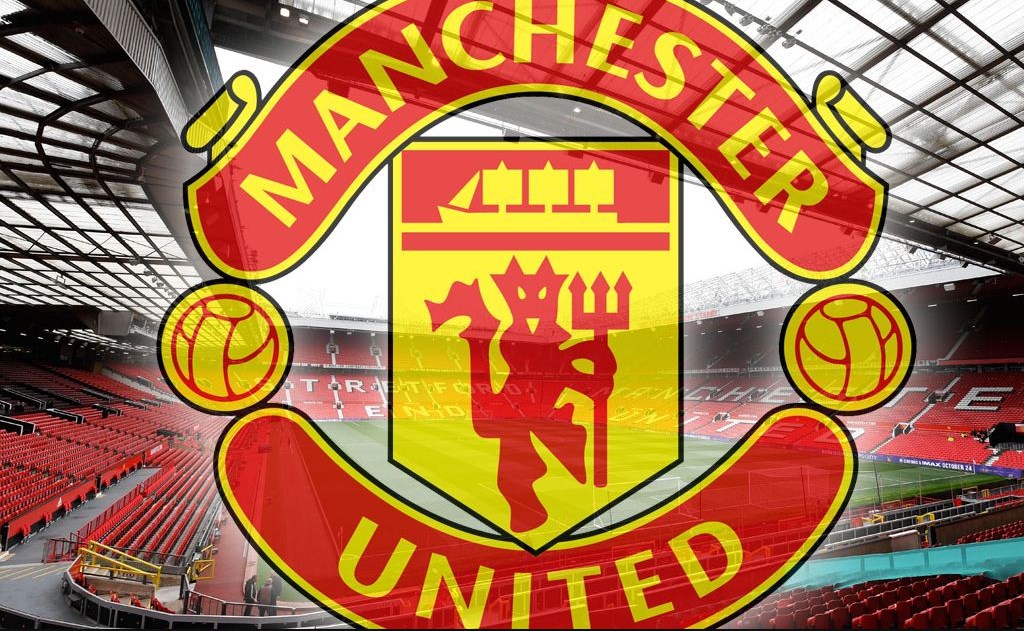 Which looks to be on the cards – it's going to take time for Solskjaer to put all the pieces together. Squads don't win you trophies in football – teams do. The path to success is really no different to the path to success in an online slots game. You can have all the necessary symbols on your screen in such a game, but you won't win anything from online slots unless the symbols are in the optimal order.
Swap "players" for "symbols," and you'll see what we mean. Ask anyone who's been lucky enough to win an online slots jackpot at Rose Slots CA, and they'll tell you that it didn't happen on their first spin. They'll have had to stick with it for a while and endure some losses before they landed on a win. That's how United started last season before turning it around. The club and its fans won't want the same thing to happen this time around, so they'll be hoping to hit the ground running faster than the average online slots player does.
To answer the question we posed in the headline of this article
Jadon Sancho is not the missing piece of Manchester United's jigsaw. There are still a few important pieces missing, and the club might have to look a little harder to find them. That being said, he's a very nice "piece" to have, and he increases the team's attacking threat no end.
Manchester United will almost certainly score more goals next season than they did last season. It's whether or not they're able to stop them going in at the other end that will probably prove to be the defining factor. If Raphael Varane turns up at Old Trafford before the end of the transfer window, their chances of doing so improve immeasurably. Will Manchester United lift a trophy next season? Don't bet against it.