In today's article, Wiki Study English would like to introduce to you a set of extremely good vocabulary books from the famous Oxford University, Oxford Word Skills. The book includes 3 books for 3 levels Basic – Intermediate – Advanced.
So what does each book contain? Let's explore the article below with Wiki Study English!
I. Introduction of Oxford Word Skills book series
Object:
The book is divided into three levels Basic – Intermediate – Advanced, you can choose the book that suits your level.
Basic book is very basic for those who have lost their roots or just learned English. For those of you who have good English or IELTS exam preparation, you can just study Advanced.
Content:
> The book consists of 3 parts corresponding to 3 levels, from beginner to advanced, which helps beginners to upgrade their vocabulary according to the roadmap.
> With over 2000 useful vocabulary divided into 80 units in 3 books. The vocabulary is provided according to different topics.
> In each lesson, there will be a reference image to help you remember the lesson more easily.
> The book focuses on introducing and guiding vocabulary learning on many topics in life. The difficulty increases with each unit and in each unit you practice with the audio file.
> The exercises attach the answers so that students can test their vocabulary and knowledge system.
> Familiar, close topics such as Holiday, Student, Work, Study, Life …, help you read comprehension, remember long and apply more frequently and effectively.
Advantages:
The content structure of the book is designed from basic to advanced with many vocabulary suitable for many close topics, suitable for all subjects of English learning. Besides, each topic has specific illustrations that are easy to learn. This is definitely a great choice for those who want to expand their vocabulary.
Limit:
Because the book is designed entirely in English, many of you may feel bored when you first start studying. However, with a simple and easy to understand design, you will get acquainted quickly.
II. Introduce in detail each book in Oxford Word Skills:
1. Oxford Word Skills Basic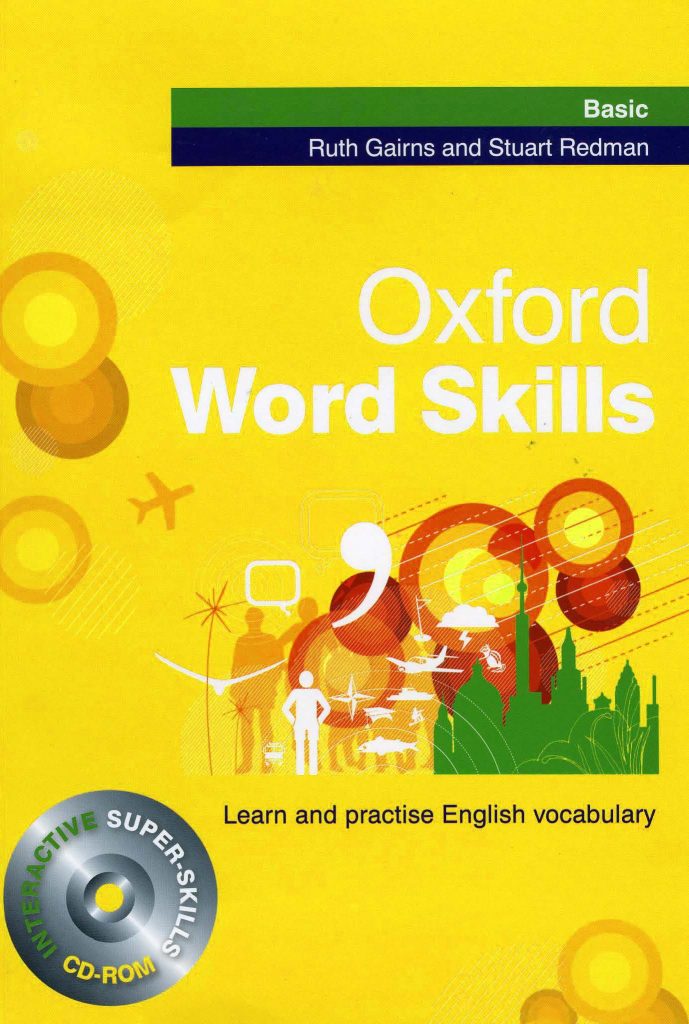 This book is one of the recommended books for beginners with the most basic vocabulary.
The book is designed in 12 sections, starting with an overview and detailed instructions on how to learn vocabulary in each lesson for beginners, including:
How to use a unit
How to learn news words
How to do the exercises
Abbreviations and symbols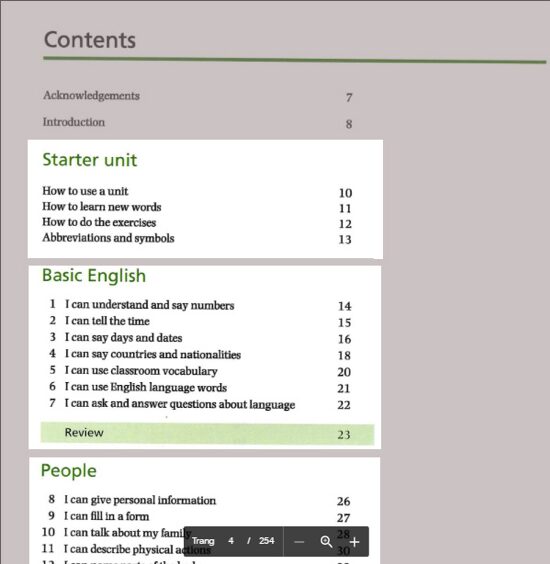 It is followed by 11 major lessons, each large lesson is divided into many different small lessons. A total of more than 80 units in the book with topics such as Basic English – basic knowledge, People, Everyday life, Food and drink … Along with that, following each major lesson will have an overview review to help. You systematize what you have learned.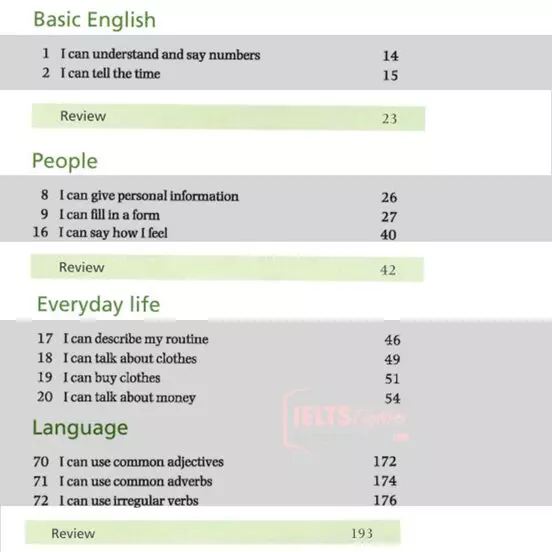 A special feature of the book will be a first tutorial to help you understand how you should study books and memorize vocabulary longer.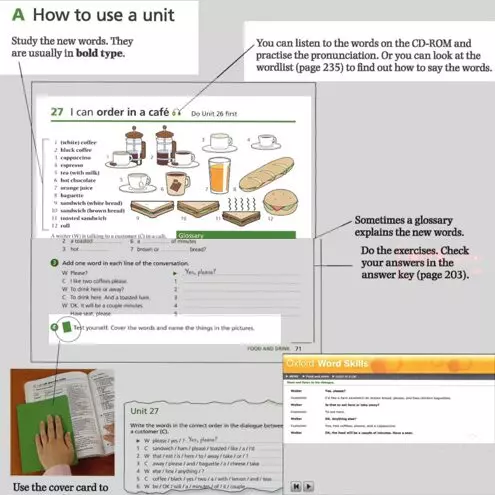 Finally, the vocabulary collection, pronunciation plus answer key and word list … are synthesized and arranged in a clear, scientific way to help you easily access and learn vocabulary more effectively at the beginning. exposure to English.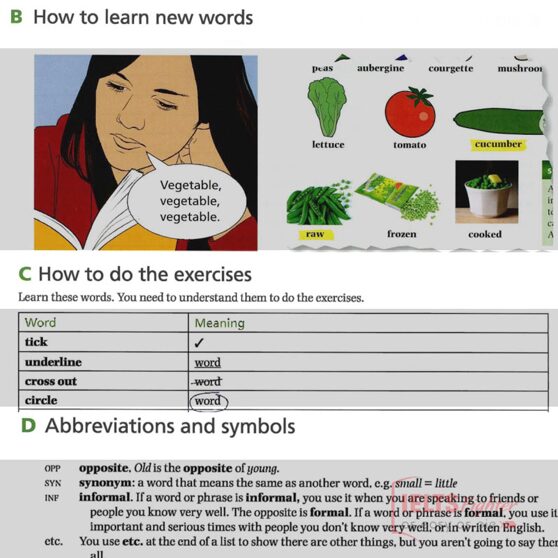 2. Oxford Word Skills Intermediate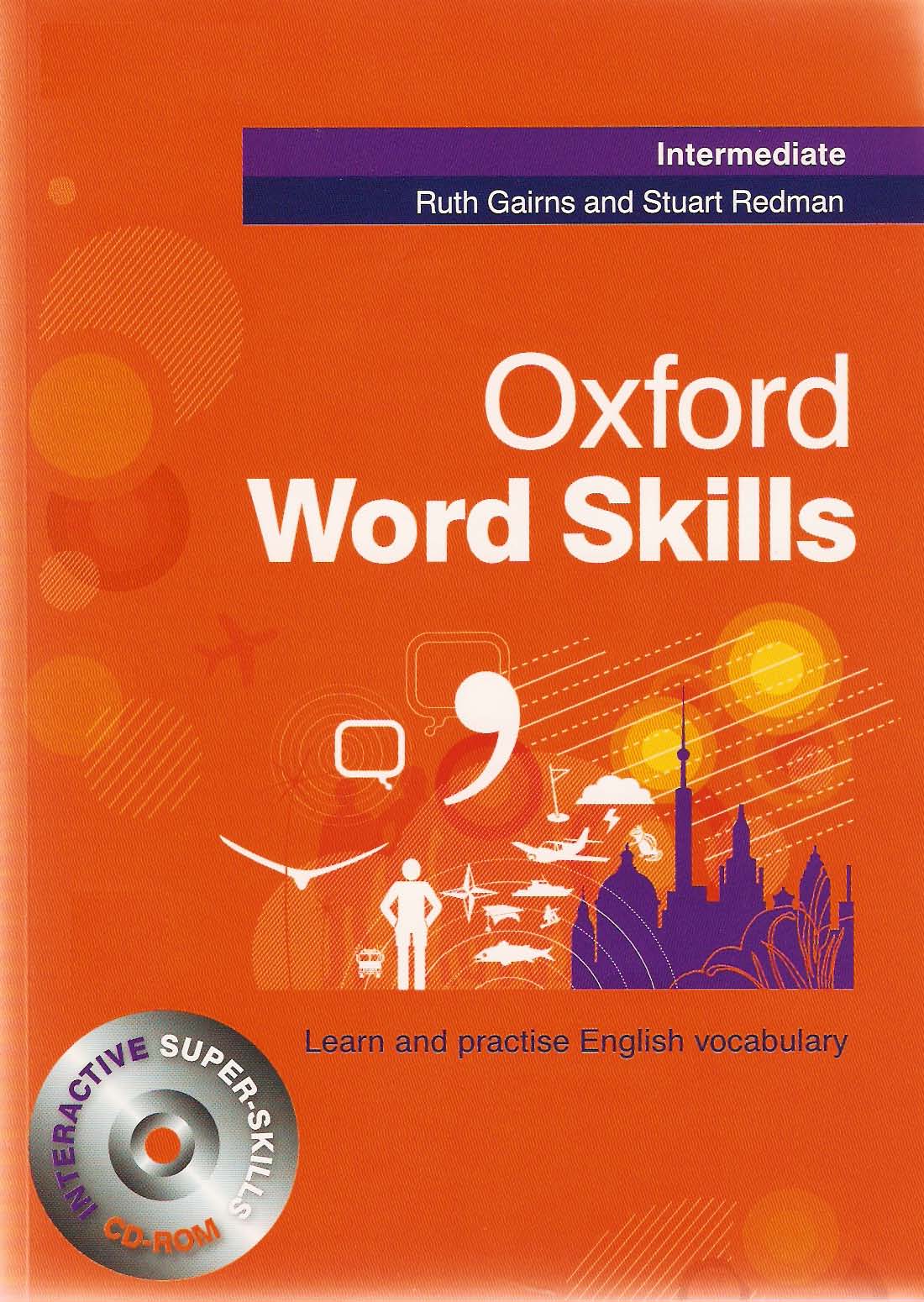 The Intermediate book is designed similarly to the Basic book. But there is a higher level of difficulty, for those who are at band level 4.0 IELTS or above and are aiming to conquer CEF level B1 and B2 exams.
The opening of the book is still a study guide, which helps guide the way of learning and the specific learning method for each lesson.
After that, there will be 13 major modules on close topics in life such as People, the world around us, Daily life, Getting things done, Describing things … and after each lesson, similar reviews will be help learners re-system knowledge. As well as memorizing and using vocabulary learned in a better way.
Other special features of this book are not just in the vocabulary section. Each lesson also includes sections such as Reading – Listening – Speaking and writing exercises, quite similar to the IELTS test sections.
Therefore, although not in the form of IELTS, this is still considered an interesting reference, helping learners to practice all 4 skills.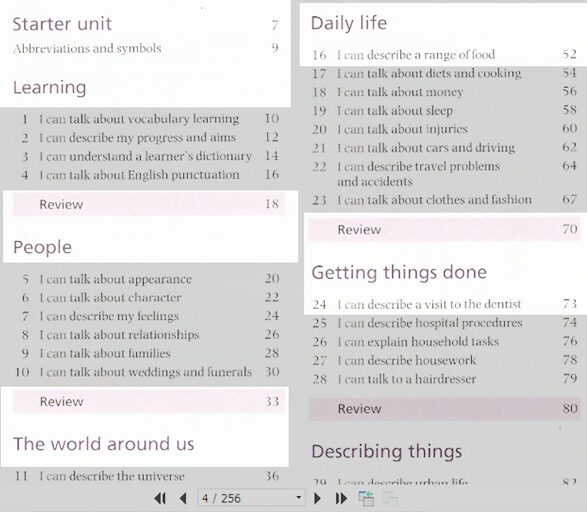 In addition, the book also provides a lot of useful tips and spotlights to make the review process more effective. So, you should note to not skip this important part!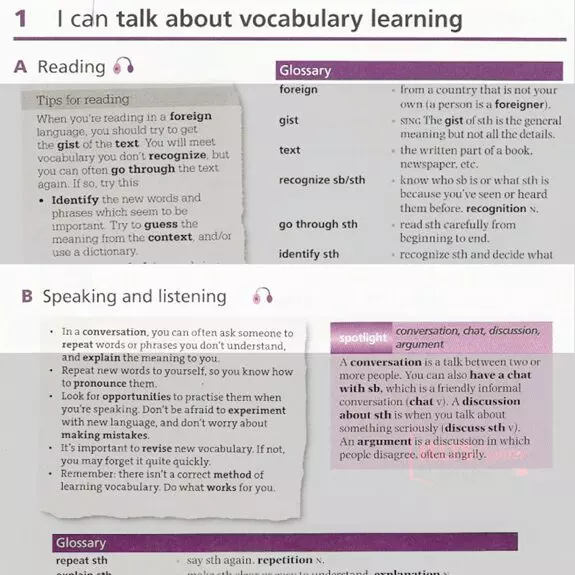 3. Oxford Word Skills Advanced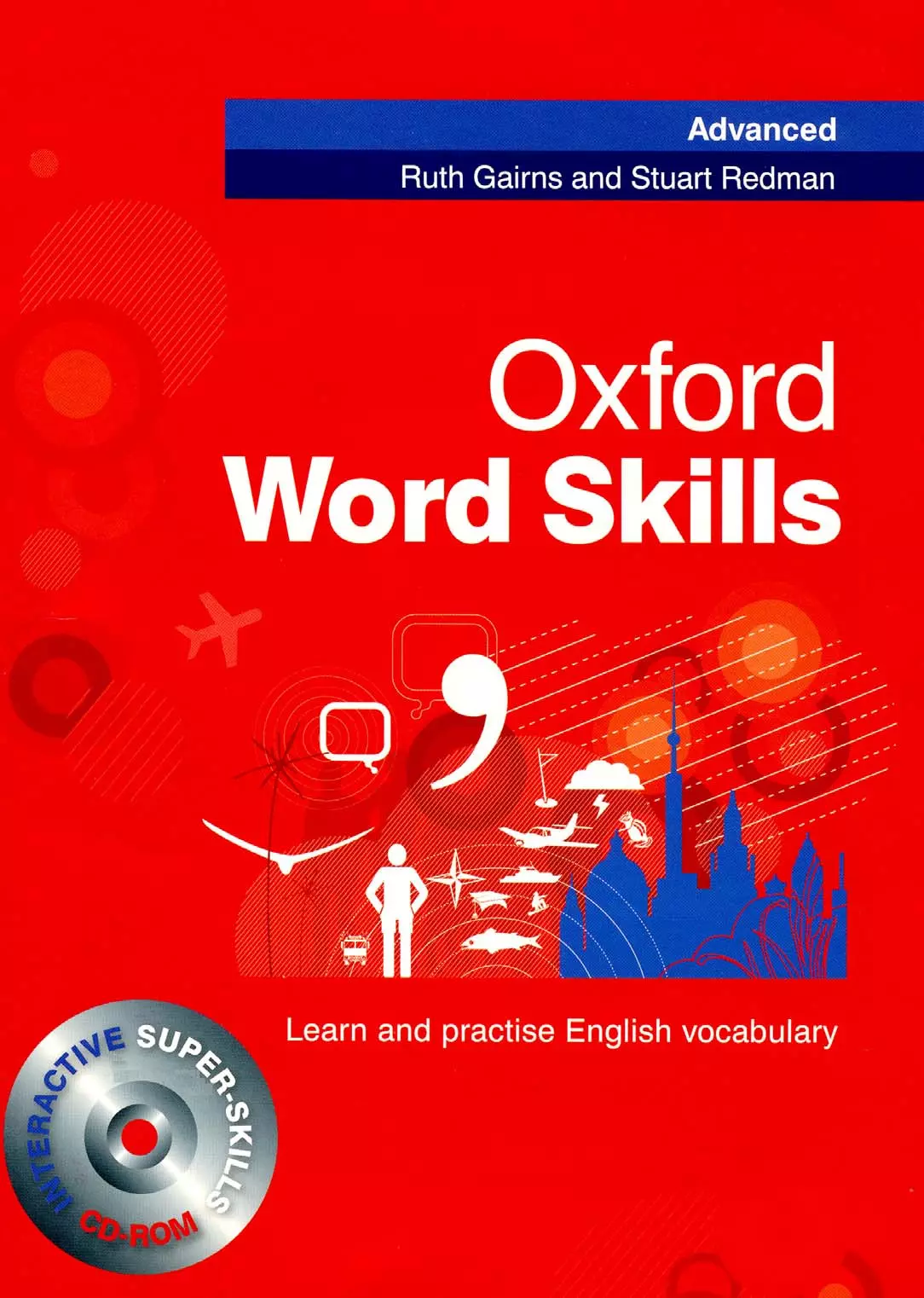 This is also the most difficult book in this series, for those at level C1 and C2.
Units are designed alternating with review articles, helping you learn and practice to achieve the highest efficiency.
The lessons in this book focus on various issues in English. Especially, towards improving the Speaking skill for learners. Because the lessons are all about expanding vocabulary to improve the ability to express or talk about something.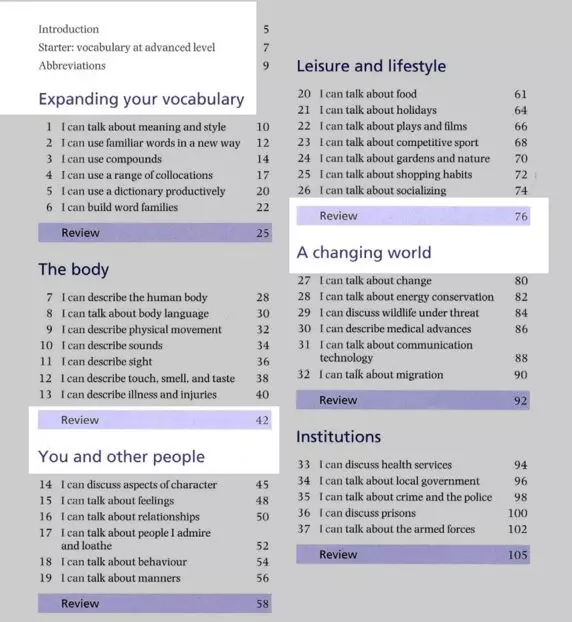 The lessons in the book revolve around a variety of issues in English, especially improving your Speaking skills. Because the lesson is all about using advanced vocabulary to express and talk about something.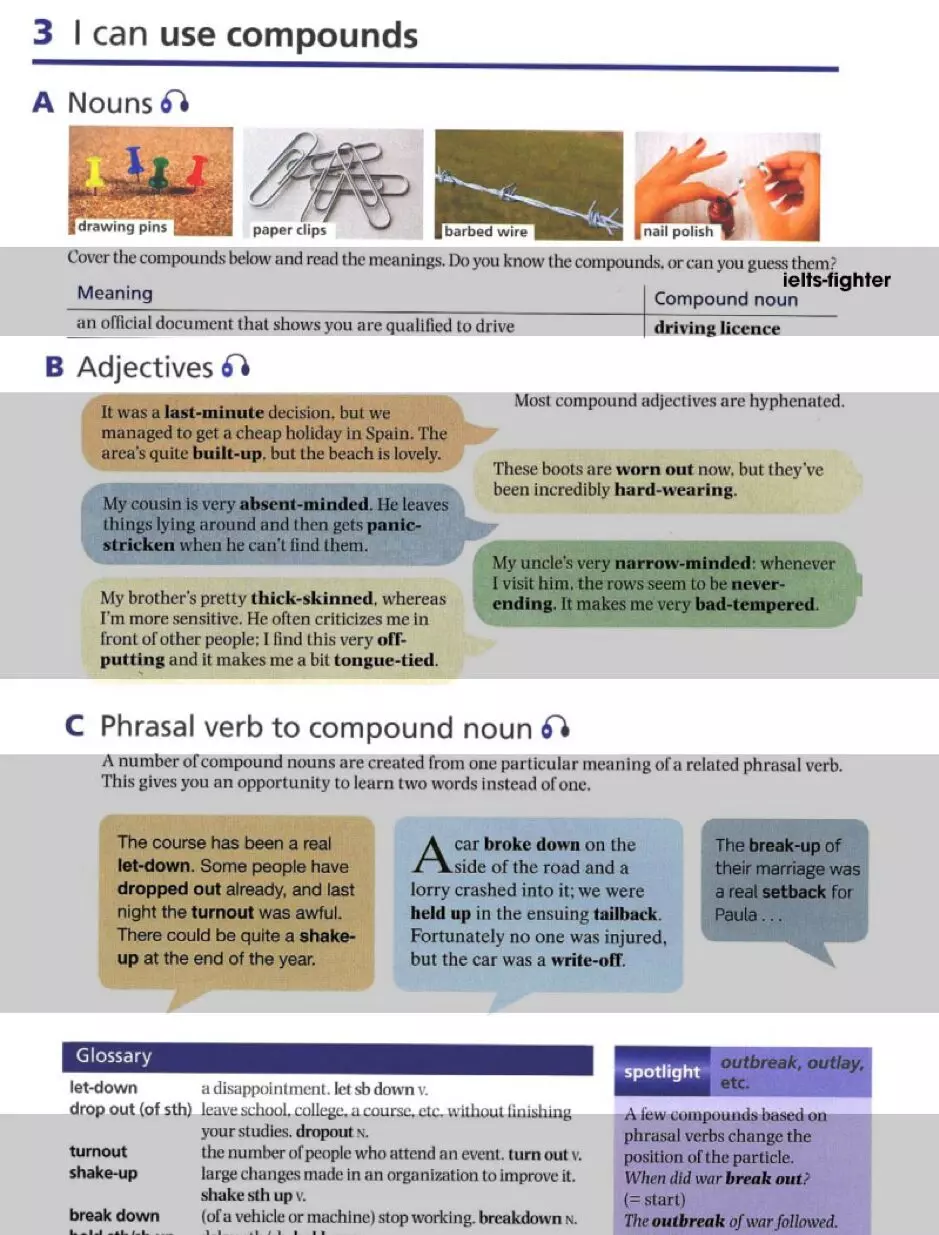 Beautiful illustrations with audio make it easier to improve your listening skills. This is the document to help you increase your vocabulary for effective Speaking.
Hopefully Wiki Study English's sharing of this excellent Oxford Word Skills book series will help you expand your vocabulary and prepare well for the upcoming IELTS test.
Wish you good study and success!