Topic
Do you agree or disagree with the following statement?
Schools (universities, colleges, and high schools) should teach students about specific careers and jobs instead of general subjects.
Use specific reasons and examples to support your answer.
Brainstorming
Read the essay topic, and write your ideas.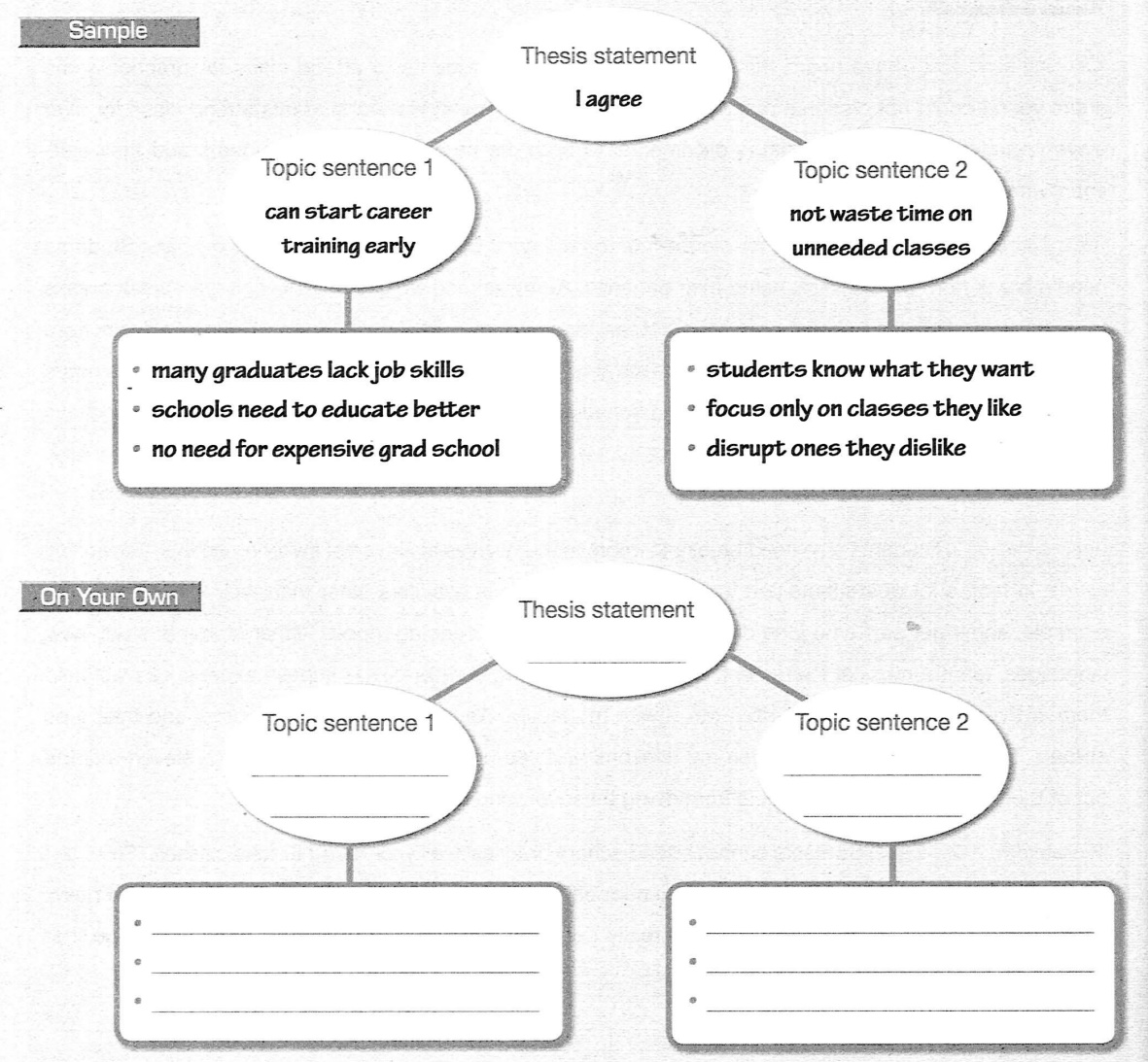 Outlining
Put your brainstorming ideas into the outline format.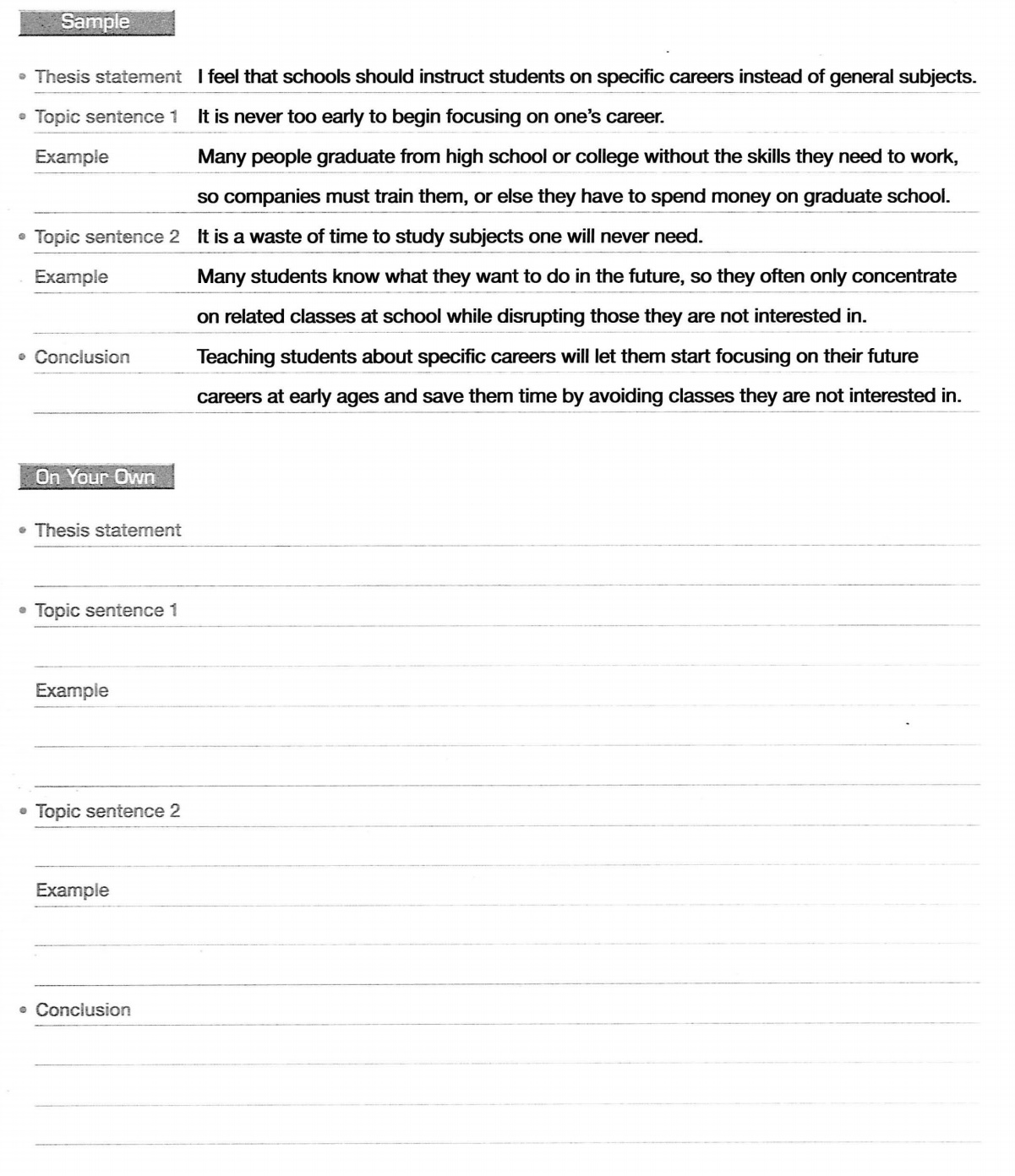 Writing your Draft
Based on the outline, write your draft.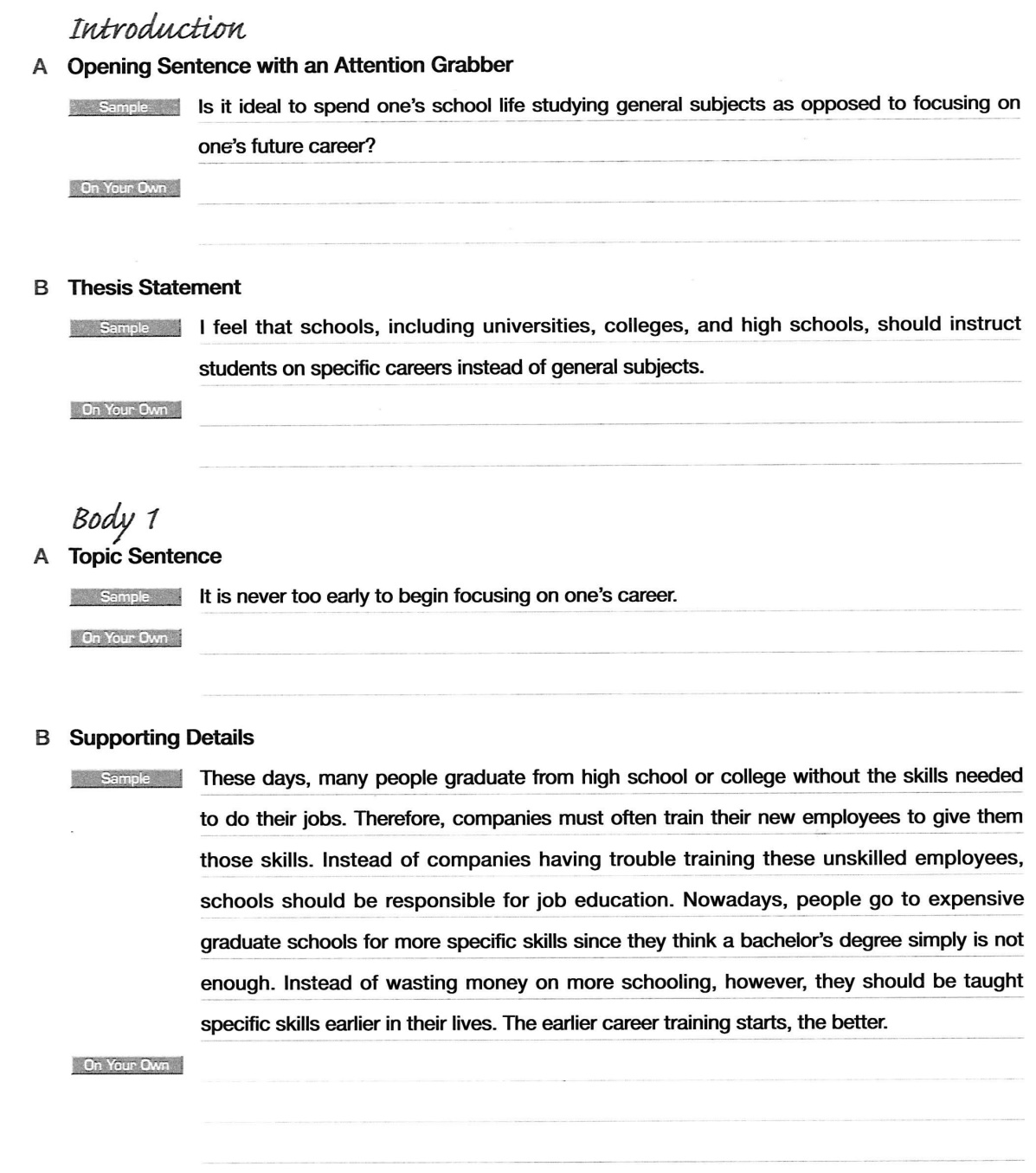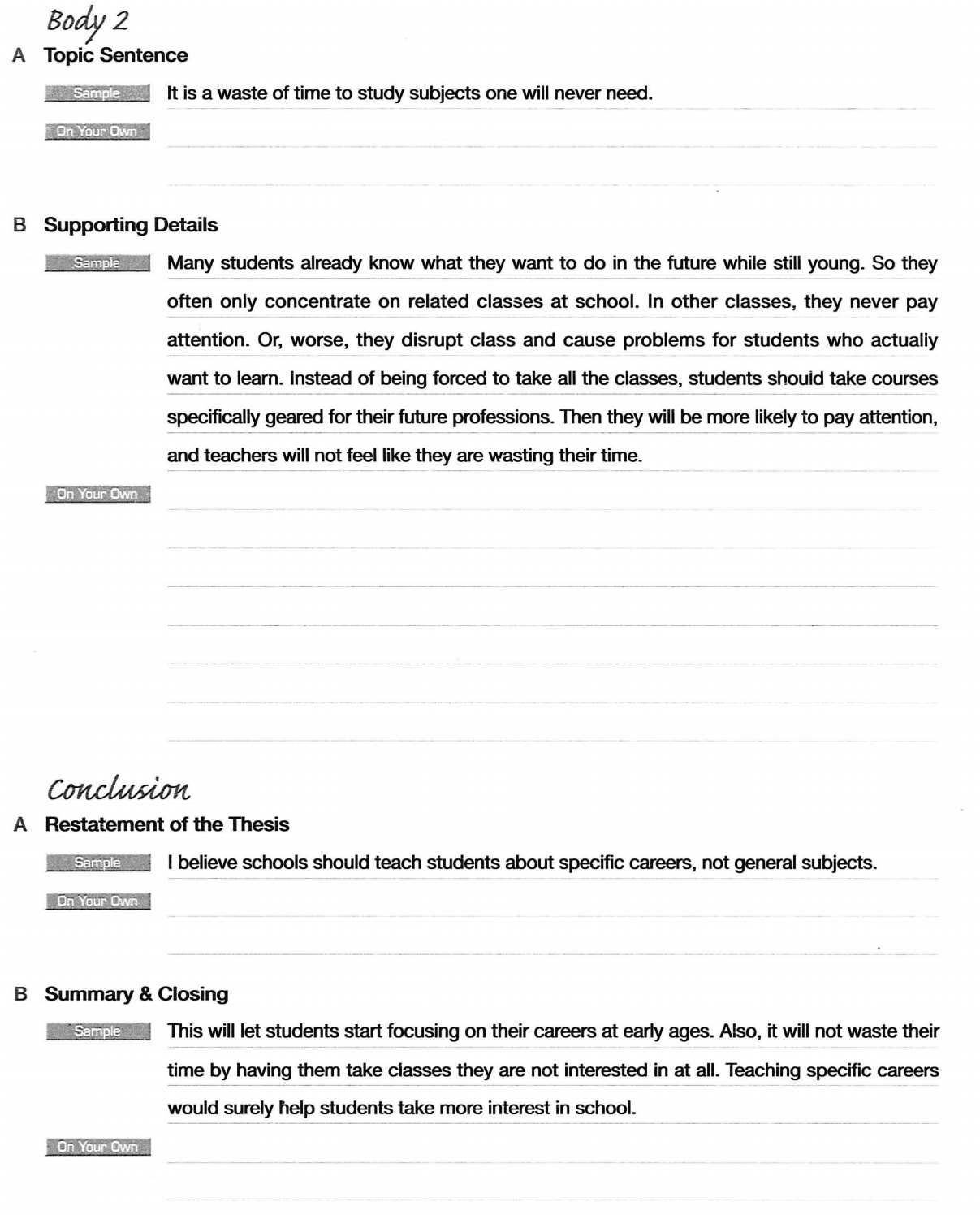 Is it ideal to spend one's school life studying general subjects as opposed to focusing on one's future career? I do not think so.  On the contrary, I feel that schools, including universities, colleges, and high schools, should instruct students on specific careers instead of general subjects.
For one thing, it is never too early to begin focusing on one's career. These days, many people graduate from high school or college without the skills needed to do their jobs. Therefore, companies must often train their new employees to give them those skills. Instead of companies having trouble training these unskilled employees, schools should be responsible for job education. Nowadays, people go to expensive graduate schools for more specific skills since they think a bachelor's degree simply is not enough. Instead of wasting money on more schooling, however, they should be taught specific skills earlier in their lives. The earlier career training starts, the better.
It is a waste of time to study subjects one will never need.  Many students already know what they want to do in the future while still young. So they often only concentrate on related classes at school. In other classes, they never pay attention. Or, worse, they disrupt class and cause problems for students who actually want to learn. Instead of being forced to take all the classes, students should take courses specifically geared for their future professions. Then they will be more likely to pay attention, and teachers will not feel like they are wasting their time.
In conclusion, I believe schools should teach students about specific careers, not general subjects.  This will let students start focusing on their careers at early ages. Also, it will not waste their time by having them take classes they are not interested in at all. Teaching specific careers would surely help students take more interest in school.