Internet and technological revolution has created a definite impact on our lives specifically in the last few years. Security systems are one of the innovations that have created their importance in our lives. None of us can deny their importance because they are equivalent to the invitation of peace in our lives. Many of us have already installed security gadgets like smart detectors, lights, locks, and other devices in our houses. They have offered a convenient lifestyle to all of us. The security of our house is also increased to a great extent. A research was conducted a few years back related to the use of security gadgets and the results claimed that 72% of people feel secure and have started living a peaceful life after smart devices installation.
Security or Convenience?
Do you think that these systems are just linked to the security of your home? We think that it also offers convenience to us just like security. These systems have helped us in living a smart life. They have eased our many tasks. The factor of convenience has forced us to adopt this technology.  87% of the residents who live in smart homes claim that their life and tasks have become much easier than before. A smart home has no hidden benefits and we all are aware that how this system connects every element of our house and gives its control to us through our mobile devices. The population needs to be aware of these systems because the daily reported incidents are giving us signs of getting aware. Such people often don't understand the term "Smart".  Here is a guide for those people to understand the functioning of a smart and secured system.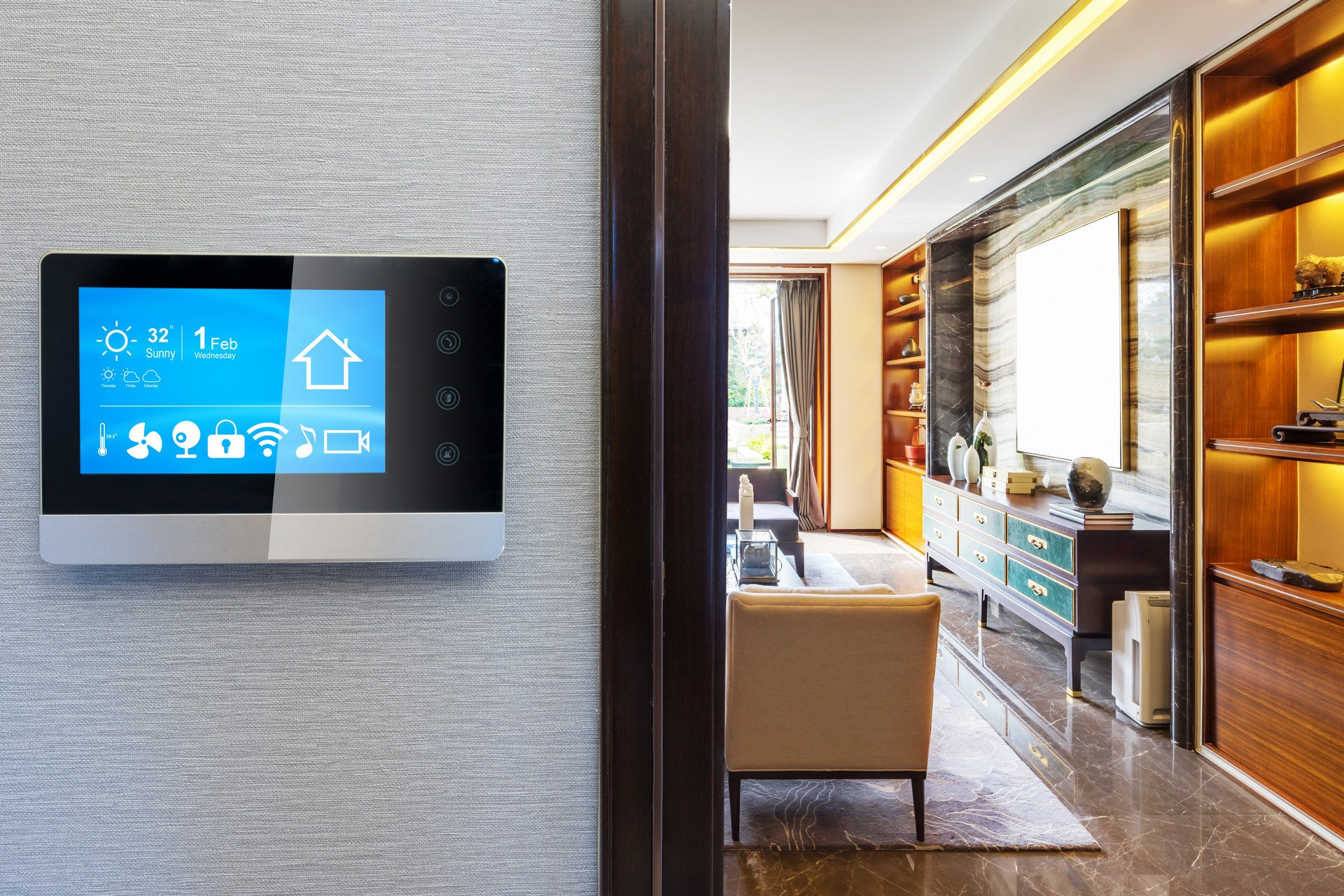 Which house can be called a smart house?
Smart here refers to smart devices that together make up the entire security system. The gadgets are connected to each other through internet connection mainly. In some systems, the option of Bluetooth is also provided. Any device that can be connected to any network (Wi-Fi or cellular), can interconnect to other linked gadgets wirelessly and can perform automatic roles like arming, disarming, unlocking, and locking can be considered as a smart device. We can count smart lights, smart locks, smart thermostats, and security cameras, etc. as smart devices. The house can be called a "smart house" when all the installed automated gadgets and security gadgets can link them with an internet connection and can be controlled remotely. All these devices will be interconnected and can pass the communication to the resident through the connected control panel.
Welcome to ease; goodbye to unnecessary efforts
The technology of the smart house has taken command of the work and functions we used to perform. Many times, after coming back from the office, we don't want to move. We wish that someone can switch on the air conditioner, lights, and LED for us. That someone can be titled as "smart devices". You can relax and chill on the couch with a calm mind. Even if the doorbell rings, you can check through the smartphone who is at the door. If the person is your friend, you can automatically unlock the door lock and the person can enter your house. You won't have to get up to open the door and make any effort. The smart devices will take away every manual control that you had to conduct previously like switching on/off the lights, appliances, doors, windows, etc. For a detailed analysis of security gadgets check https://smiththompson.com/home-security-systems-austin/.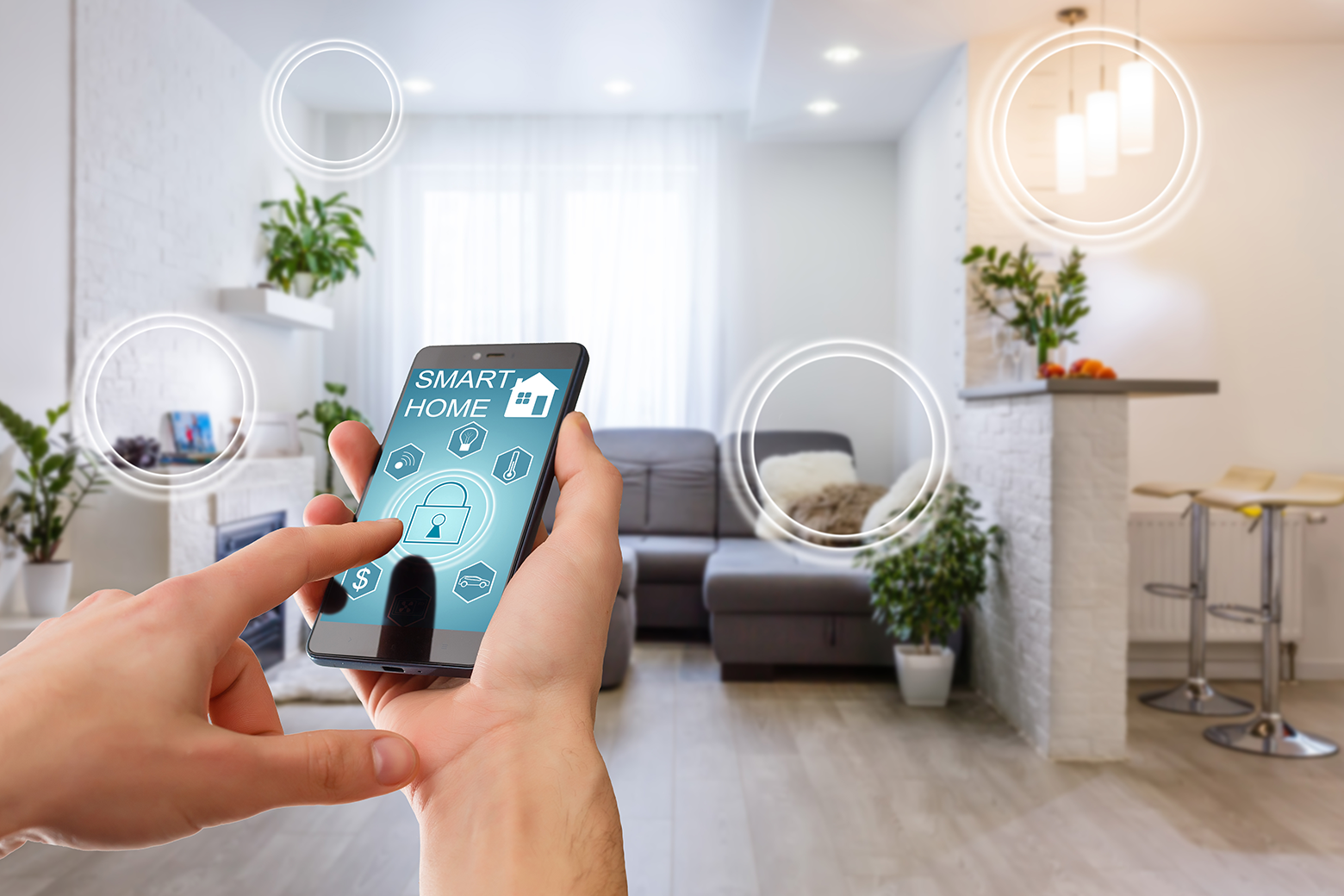 Advantage of life in a smart house
Other than control of every aspect of the house, a smart home offers many other advantages as well. These homes will differentiate your home from other conventional homes that work on manual conduct.
The first advantage of living in a smart house is of course the additional security provided to the house. You will be getting continuous updates about all the happenings in and around your house. The devices that you have installed will help to deter burglars. The devices will let you know about the suspicious happenings occurring around your house through cameras, detectors, and other devices.
This security is not only linked to security from the burglars but it also refers to fire incidents, odorless gases emission, medical emergencies, etc. We know that burglary occurs every minute but smart devices like locks and alarms can decrease the risk of burglary in our house. We will gain clear visibility of our home through smart devices installation.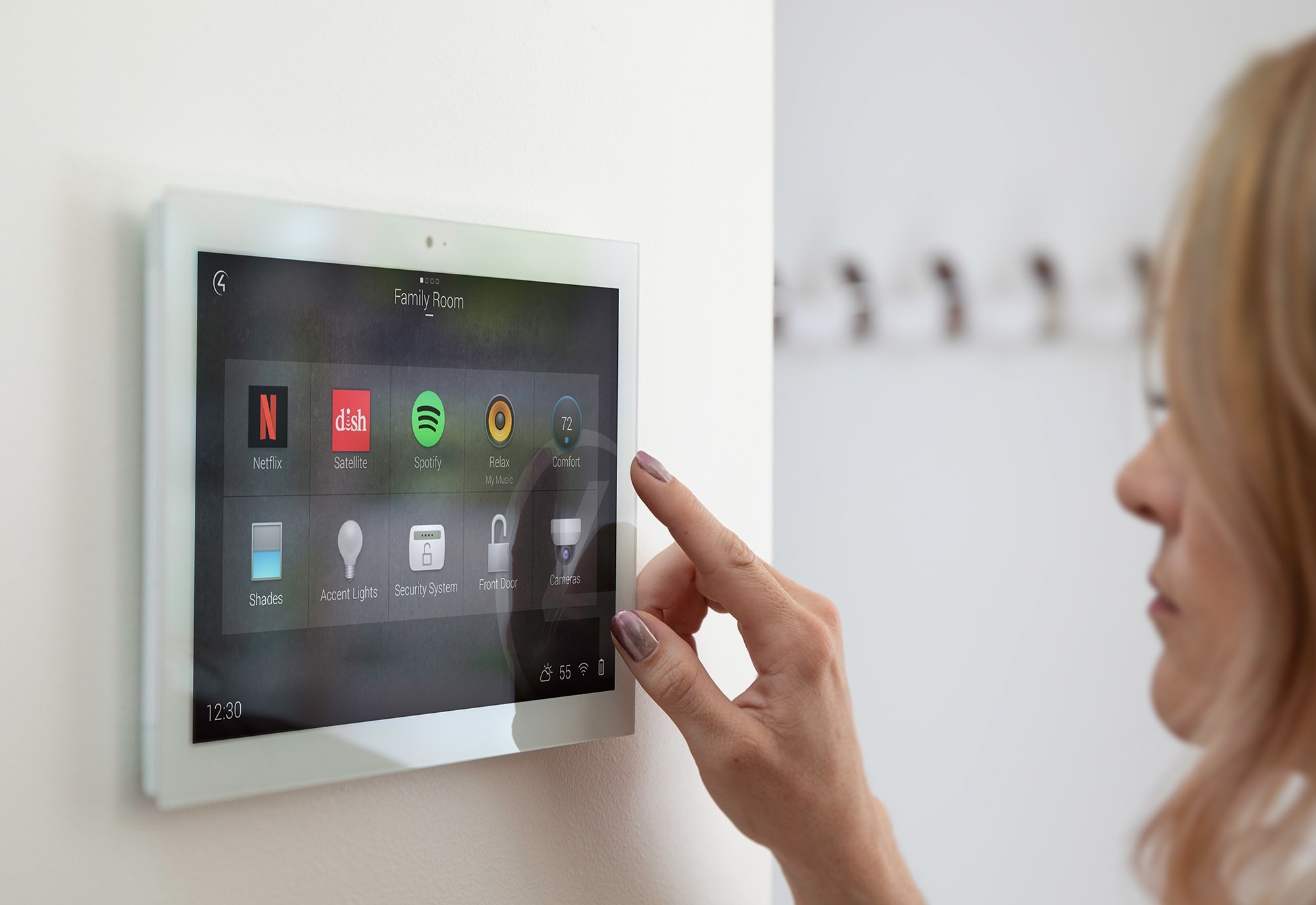 These systems bring comfort and convenience all on your way.  The happiness of controlling and having the ability to manage your home through a mobile device offers a lot of conveniences. Just the use of a single application can give us the remote of the house. Any smartphone, tablet, or laptop can work out for us. We can control and use countless functionality of smart devices through a single click. Living in a smart house is the easiest way to live a trouble-free life.
Peaceful life with a peaceful mind
A lot of clients are asked about the reason that why they are choosing to invest in a smart automation system. The answer of the majority of the clients is peace of mind. Such people are thankful for the invention of such gadgets and technology that have given them a way of securing their properties and valuables. The new parents of a baby are very sensitive when it comes to taking care of their newborn baby. Life in a smart house is a sign of peace and comfort as they can keep a check on their baby from every corner of the house. The families who love to visit other countries can also check every corner of their house.
Apart from it, life in a smart house will save the extra dollars that you used to pay when you wasted energy by just forgetting to switch off the lights. When the remote of the house will be in your hands, you will be able to live a smart and peaceful life in a smart home.