Ever thought about moving to Caribbeans? It is a dream spot and a must-see destination for a lot of people worldwide thanks to its natural and never-ending beauties, tropical islands, and amazing climate. Nowadays, qualified applicants can be granted citizenship in as little as 90 days, and no or little residency is required. Interested in moving and giving it a go? If so, you should know that The Citizenship by Investment Programs offers affluent individuals the opportunity to apply for citizenship through a luxury property investment, government donation, and in some jurisdictions, via a business investment. Keep on reading as we discuss everything more in detail!
What are the benefits of living in Caribbeans?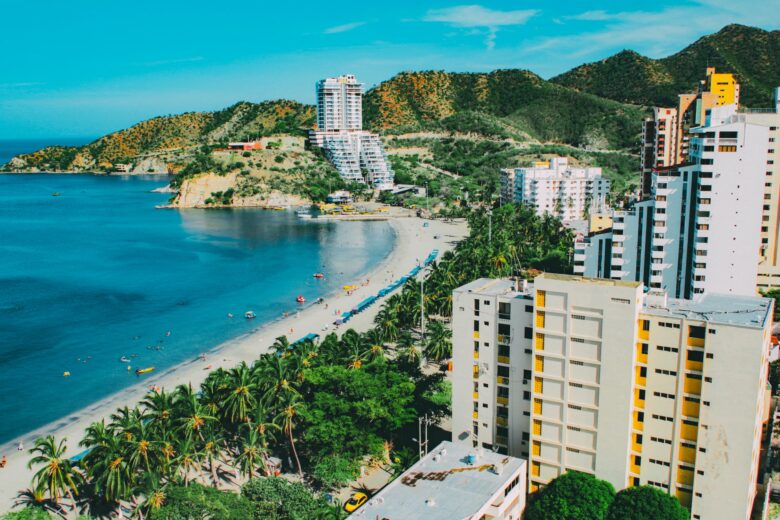 • Wealth preservation
• Personal security
• Business opportunities
• Better lifestyle
• Family-friendly location
• Visa-free travel to more than 130 countries including the UK, Singapore, Europe, Russia, China.
You don't have to move there right away, just having a passport allows you so much more things to do anywhere in the world.
What to know about citizenship by investment?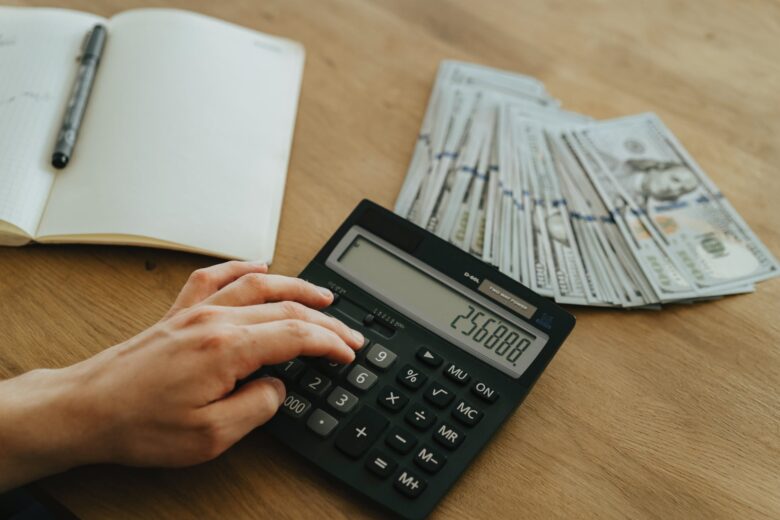 At the moment and when it comes to citizenships that can be obtained through an investment 5 different Caribbean countries offer you this option. Those are Antigua & Barbuda, Dominica, Grenada, St Kitts, and St Lucia. The process has to go through a check-up where everyone goes and looks into either the donation or real estate investment options for you. If you are looking for a second passport just know that this is a quick and easy way to obtain one. The option is open for anyone who can meet the financial aspects and criterium.
What are your options?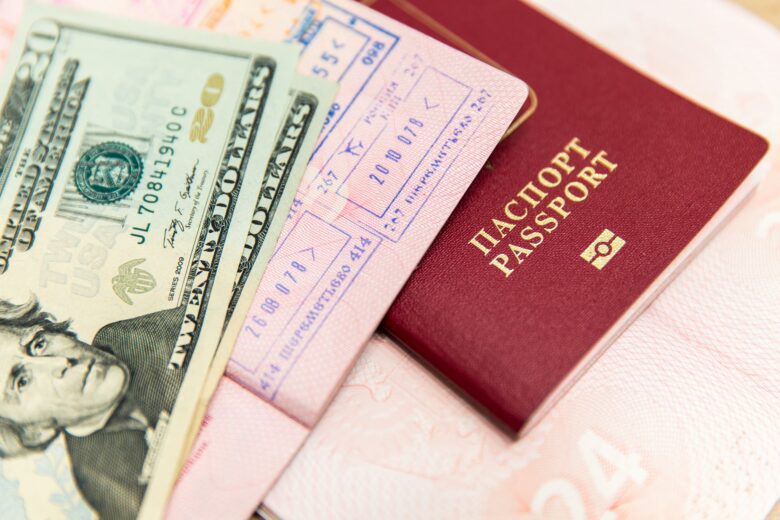 Antigua and Barbuda Citizenship
Antigua and Barbuda is a sovereign Commonwealth state in the Eastern Caribbean. The place and part itself has divine and pristine beaches that show clean turquoise waters. It is a gorgeous, rich, and lush tropical island that you will want to be a part of. With their passport, you will get a chance for visa-free travel to 150 countries. Applications are usually processed within 90 days.
Dominica citizenship
Choose Dominica if you are more so a fan of mountains and forests. This part of the Caribbean has a year-round tropical climate. They also have an amazing program that helps with your citizenship-by-investment process. It has been operational since 1993 and is legally entrenched in the Dominican Constitution and the Citizenship Act. If you owned an investment there, you could get a visa-free traveling option to 139 countries.
Grenada citizenship
Grenada is for those who prefer exotic places more than other kinds and surroundings. It has green, vivid, and bright dramatic scenery, with a lot of tropical rain forests, waterfalls, and golden beaches that one will find to be overwhelming. By buying a property here you automatically get a visa-free option to travel to 142 countries.
St Kitts & Nevis Citizenship
St Kitts & Nevis is a dual-island nation situated between the Atlantic Ocean and the Caribbean Sea. People from all over the world are interested in living there. Partially because of its look, and mostly because it has the longest-running citizenship-by-investment program in the world. A passport from St Kitts & Nevis entitles holders to favorable tax structures and visa-free travel to 152 countries.
St Lucia Citizenship
St Lucia is known for its natural beauty, and a ton of natural waterfalls, and gorgeous scenery. People from all over the world enjoy its natural water and super friendly people with an authentic vibe of Cariban culture. This place offers visa-free travel to 145 countries, including Europe, in return for a $100,000 contribution to the National Economic Fund.
Which is the best Caribbean citizenship by investment program?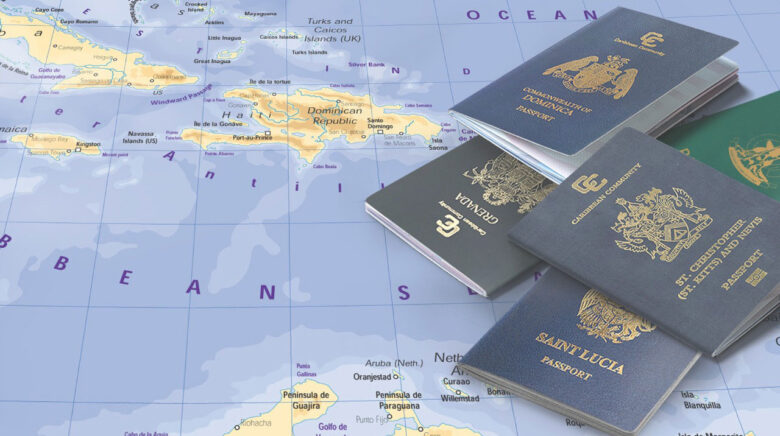 At the moment the best program that one can go for is the already well-known and longest-running citizenship by investment program in Saint Kitts and Nevis that's been around since 1984. This place is thought to be and seen as a modern, safe and pleasant country to live in. Here is how the process of investing looks like:
• You invest the required amount in an island property
• You should own it for 5-7 years
• You can also make a non-refundable contribution to a public fund for a good cause (social benefits, infrastructure, etc.)
If you manage to fulfill and meet those requirements you and your family will get a second citizenship and be issued St. Kitts passports. The length of the process can vary and depend based on current requirements as well as the slowed-down process due to Covid-19 restrictions.
Why you should invest in St Kitts & Nevis?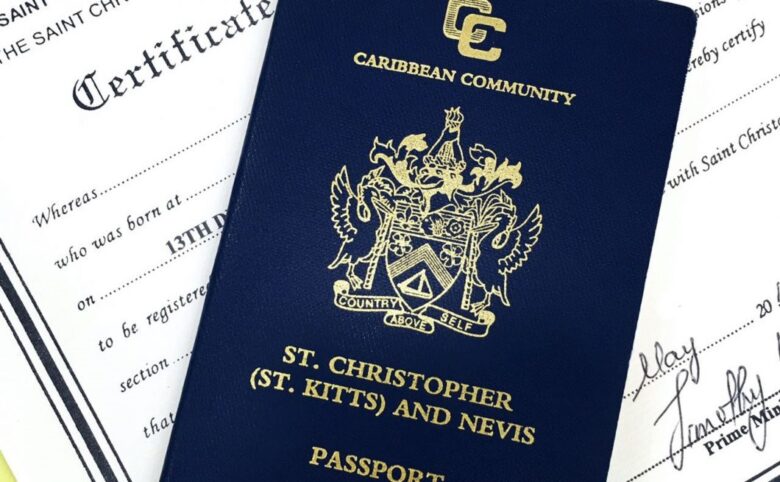 Not too sure how to make this move and if you are ready to commit fully? The thing is that their oldest program is not recognized by international media just yet, which is why you are more likely to have a successful move and investment by acting swiftly and accordingly. Most people go for St Kitts & Nevis because:
• It is affordable
• You can do everything quickly and remotely
• You invest in a passport of a safe country, with a stable economy and a low crime rate.
• You can get the passport in 60 days
• Small risk of refusal
• $150,000 minimum investment and processing that takes 3-4 months
These are just some of the best & most common reasons why people go for St Kitts & Nevis.
Are you ready to make a move?
The Caribbean sounds awesome and like an amazing place for you to live in, doesn't it? With so many benefits and natural beautiful sceneries, you can't go wrong. If you are ready to make this move and you want to know more you are right where you need to be! If you want a bit of help on how to make an investment that is right for you while helping you get a passport for the whole family you can get in touch with a skilled team and discuss your requirements. Find all the information that you need and check out https://imperiallegal.com/st-kitts-nevis-citizenship/