We all love having fun and doing activities that bring us joy and excitement, and for some, that's playing video games, while for others, that's going camping, for example, but most people find playing games of chance the best way to get both, a great and fun time and an opportunity to win some money along the way. Now, for centuries, gambling was only available by going to some land-based casino.
Today, not only that doing so is a far less popular option it is also becoming a thing of the past. Yes, the Internet changed everything, and it is also one of the main reasons why this industry is today one with the highest growth.
Playing games of chance online spread so quickly and gained global popularity pretty fast, but it also led many to think about the consequences. Namely, the main concern of the public was about addiction.
Many believe that since all we need to play our favorite game of chance is a stable WiFi connection, it increases the chances for people to become addicted. This brings us to today's topic and whether doing so online is more addictive and dangerous than traditional casino wagering, so let's first check some facts and reasons why people may think so.
Accessibility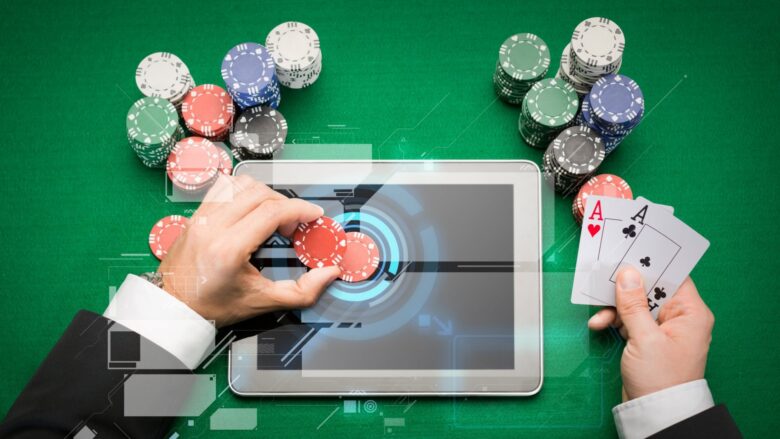 One of the main reasons why people think that it can be more dangerous than going to a land-based casino is the availability and accessibility. Of course, every decision we as players make is entirely ours, but overall, online gambling sure can lead to many problems if you don't create the budget and stick with it.
Furthermore, if we decide to try our luck with playing games of chance, we can do it at any time, and all we need to have is a device with a stable internet connection, an account, and enough money on it.
Regular casinos often have some working hours, and even if they work 24/7, there are some specific hours when we have enough players inside to make our favorite game more interesting since no one likes to play alone
When it comes to online ones, there is no need to be worried about time because every time is a great time for gambling, and there are always enough players. Understandably, this can also be said for live dealer games that players prefer playing with actual people, as the chances are much higher that it will get more crowded during the night when most people have much more free time.
Availability of money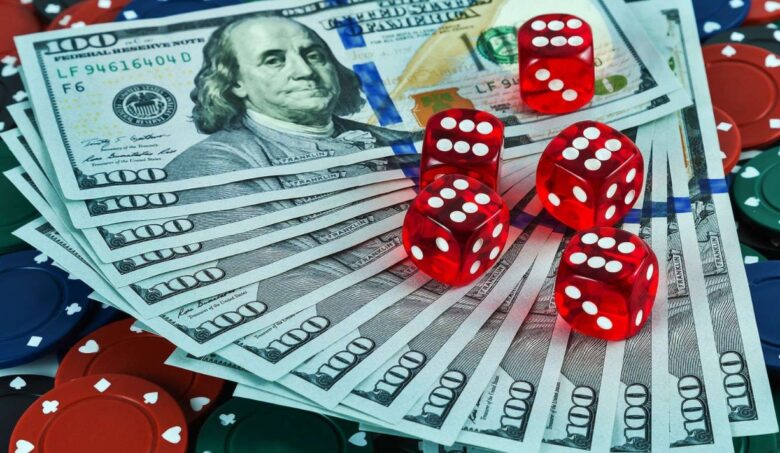 Once we create an account in an online casino, we can connect it with all our bank accounts and have access to all money we have all the time. Here, the same rule applies as the one about the Internet, and just because something exists, it doesn't necessarily mean that it is right, or in this case, good.
It is never a good idea to add all our accounts because it can easily lead to spending more money than planned, which can be pretty dangerous for our money balance. Although many land-based casinos allow credit cards, we can avoid spending too much by simply leaving credit cards at home and bringing only cash with us. In that way, we can save much more than we think because no matter how responsible we are, it is not unusual to have the urge to play more once you know that you still have money.
Easier to hide the problem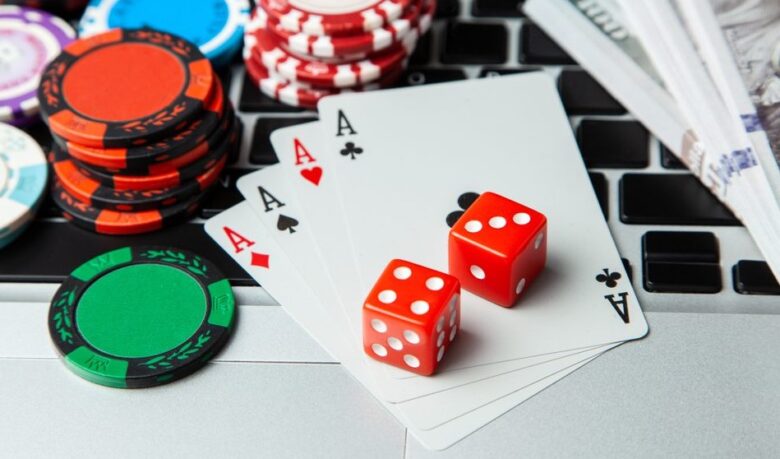 Gambling can cause addiction and many other serious problems, and sometimes your friends and family notice that before you are ready to admit it to yourself. It is much easier for them to spot the problem if you are visiting land-based casinos because you need to be physically absent for that, and they can notice that you are going somewhere all the time.
On the other hand, when doing so online, the problem can be hidden for much longer because you can be at home, work, or even on holiday and gamble without anyone noticing. It can be pretty dangerous because every addiction is much easier to cure if you notice it and react in time, and it is not easy when all you need to gamble is a mobile phone.
Furthermore, dealing with any kind of addiction is difficult, which is why you need to be honest with yourself, and in case you are spending way too much time playing games of chance online, act accordingly.
Promotions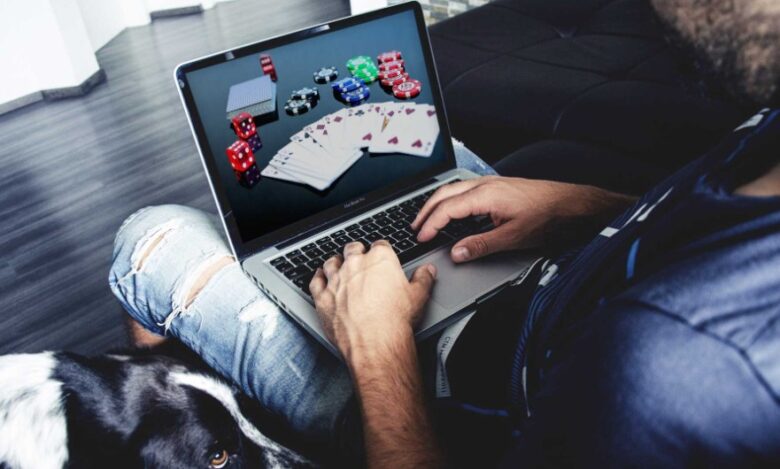 Bonuses and promotions are the great marketing trick that most online casinos use to attract new and to keep the existing players. It can be a great thing because, in that way, we can try some new game for free, but on the other side, it can be pretty dangerous because it attracts us and make us want to play more.
Land-based casinos have some promotions too, but they are much different and less tempting than those in online ones, and it is less likely that we will spend more time than we planned in trying some new game. The main difference here is in the amount and variety of bonuses as with online casinos, you can get a bonus for signing in, making the first deposit, and, of course, during the game.
Now, even with promos, you need some experience and strategy regarding when to use them to get the most out of them and make big bucks. Furthermore, not every casino has the same bonuses, which is why finding the best casinos, as you can do by visiting www.jokaroom.net, is always appreciated.
A variety of bets are available
Online gambling has become an increasingly popular form of entertainment, with millions playing casino games, poker, sports betting, and lotteries online daily. With so many options now available on the web, it can be difficult to figure out which type of gambling is right for you.
Online casinos allow players to wager real money on a wide variety of games such as slots, blackjack, roulette, and craps. Players can also enjoy a selection of other games such as bingo and keno, as well as live dealer tables which offer real-time gaming action for those seeking a more realistic experience. Most online casinos also include extra components such as tournaments, loyalty programs, and bonuses to make playing even more enjoyable.
From football to horse racing to boxing and beyond – sports betting offers punters the opportunity to wager real money on their favorite sporting events across the globe, such as Australian open betting. Odds are presented in a variety of ways allowing bettors to pick out selections they like within their own personal strategies or systems. Most forms involve predicting either the outcome itself or final scorelines at the very least in order to win anything back from your bet.
The verdict
Due to the Internet becoming available across the globe, every industry had to adapt because otherwise, they would slowly perish. Just look at how demanding and competitive the market is, and you will understand this much better.
On the other hand, no one can force us to do something we don't want to. Of course, addiction is a serious problem, and people suffering from it need the support of others, but, in the end, it's up to us to notice the first signs that something is off and act accordingly.