Travel is an integral part of our lives that allows us to visit beautiful places on this planet that we call home. We have our whole life ahead of us, so why not spend it in the best way we know and that is to dedicate it to travel around the world.
These trips can allow us to visit beautiful destinations that are unknown to us, to get to know cultures that are different from the ones we are used to and of course to meet other people and nations from whom we can hear wonderful stories and learn something completely new.
You have probably visited at least some of the most beautiful cities and wonderful tourist destinations in France, Italy, Turkey or you have been on exotic trips to Thailand, Dubai, Bali, and the beautiful Maldives.
Of course, these attractive places still evoke beautiful memories even today from your visit there. And we can bet that you have taken thousands of photos that will help you and bring back the memory of the time spent in these beautiful locations.
But today we have a very special topic prepared for you, for a place that you have probably never heard of before, and it is a beautiful distant destination. It is about the island of Curacao.
This is the first time you have heard of him, right? If this beautiful little island has not been on your list of places you want to visit in the future, we recommend that you add it immediately.
Stationed in the waters of the Caribbean Sea in the South American region, this small island offers unforgettable moments. If this's the place you want to visit in the near future, we have prepared a list of things you should or should not do. So we recommend that you stay until the very end and see what those things are.
Dos of planning your first visit to Curacao
Plan fun activities on time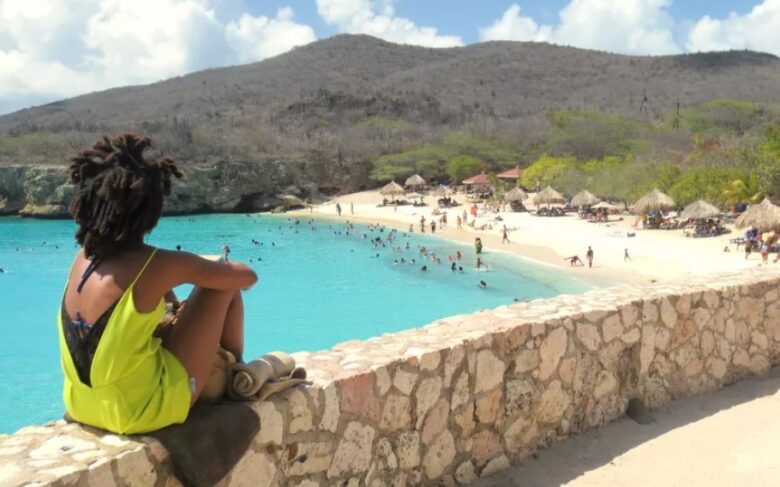 If you plan to stay there for say 10 days then you need to plan well the things you want to see or do on this island. And this island offers a range of fun activities such as swimming with dolphins, visiting the aquarium where you can get acquainted with the surrounding marine species, visiting the Hato Caves, day cruising on a yacht in the Caribbean sea, and of course, visiting some from the beautiful sandy beaches of the island.
Bring sunscreen
Your visit to Curacao can bring you a full day of sunbathing on the beach with a refreshing cocktail and enjoying the sound of the sea. Although occasional wind gusts can further refresh you from the high temperatures, still be protected from the sun and bring enough sunscreen. If you forget, you can go to the local pharmacies or markets without any worries and buy sunscreen on the spot.
Try the local specialties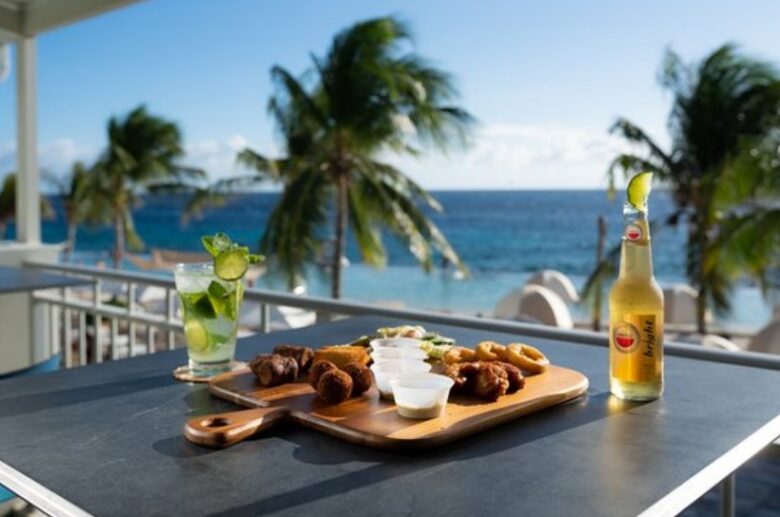 When you go to a new destination, you must try the local cuisine. I do not know if you knew this fact but in Curacao, one of the best specialties is the iguana.
Strange isn't it? Once you're there, why not try something new and unusual, you might like it. If you do not like this idea, then you must try at least the traditional breakfast in Curacao, pastechi. Deep-fried dough filled with cheese, meat, fish, or filling of your choice.
Visit Mambo beach
Although Curacao is surrounded by countless small and large beaches where you can spend your days sunbathing on the sunbeds and enjoying the blue sea, still one of the most beautiful beaches in this area is Mambo beach. This beach is perhaps one of the most visited in Curacao. So do not miss this chance and visit it and enjoy the sunset parties that last until the early morning hours.
Don'ts of planning your first visit to Curacao
Do not spend too much time with the phone in your hand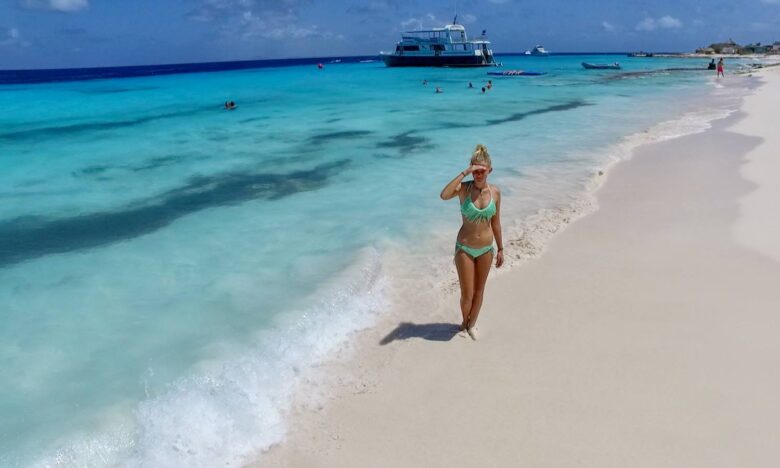 While in Curacao, use the phone only for emergencies, taking memorable photos and videos and as a GPS to find what you need in the city. So leave the endless scrolling after the applications and look at the beauties that this magical place offers.
Do not carry too much cash
Curacao is a fairly inexpensive place, and you will be surprised at the prices of products and services. So do not carry too much cash with you, because in most markets, restaurants, and hotels you can pay with a card.
Do not forget to buy souvenirs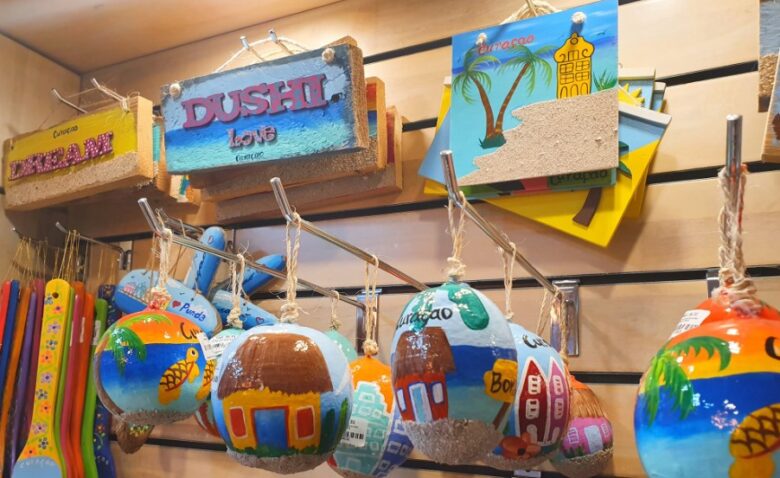 We all have a habit when we travel to a new location to buy gifts for loved ones or to buy a souvenir, an item that will stay with us and bring back memories of that place. So do not forget to buy at least one souvenir from this wonderful place.
Fridge magnets with an iguana, chichi doll, tropical-inspired handcrafts, or colorful paintings by a local artist are a great gift idea for a family member or your personal souvenir.
Do not be rude to locals
Because their island is visited by a large number of tourists every year, the locals are very kind and tolerant towards them. Of course, some people are quite unkind and treat them badly. So do not be one of the bad tourists and wherever you go on the island treat the locals politely, and they, in turn, will make your stay there unforgettable.
Here we conclude our list which I hope will be of great help to you when planning your trip to Curacao. If you want to find out what additional fun activities are available to you at this magical destination, we suggest you visit this website.
If you think that you need rest and relaxation, and forget about everyday problems, maybe now is the right time to book plane tickets that will take you to the beauties of Curacao Island. Book your hotel on time and get ready for an unforgettable stay on this beautiful island. We wish you a pleasant vacation and to have fun like never before.