Enjoying quality time at home usually involves relaxing while listening to music or watching your favourite TV show or a movie. To do so in the best way possible, you need to get your hands on a couple of useful devices and gadgets.
Today, we're going to talk to you about the most useful gadgets you can get your hands on. We'll tell you why you should do it, and we'll even give you a few recommendations, so you don't have to waste your time researching which gadget to buy.
Let's begin.
1. Headphones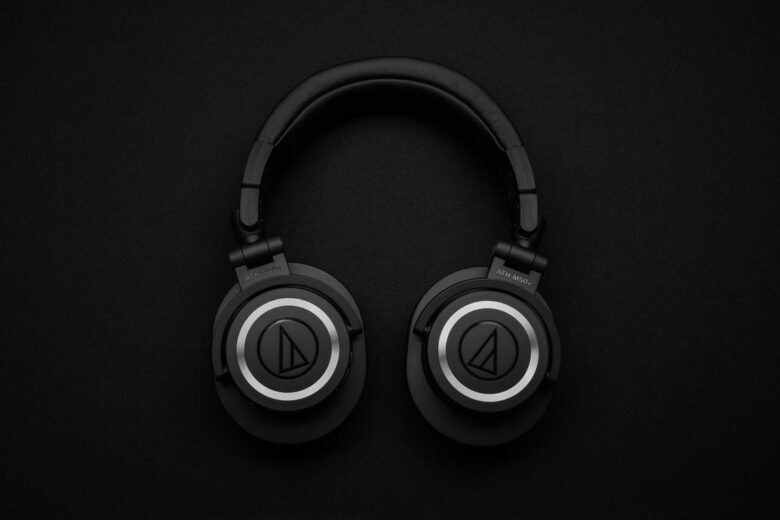 If you're serious about your music, you just need to get yourself a new pair of headphones. There are a lot of headphones to choose from, but in order to get the best sounding audio – you kind of have to go with a cable.
A good pair of headphones will not just amp up your music-listening sessions, but you can also use them for gaming or watching movies. A lot of parents find it very useful to watch movies with open-back headphones so they can enjoy the movie to its fullest but still hear the child if it starts crying.
If we had to choose a few of these, we'd go with Grado SR325x or Philips SHP9500.
2. Speakers
You can't be an audiophile without a set of proper-sounding speakers. Now, you also can't be an audiophile without a deep pocket, so if you are really into music – be prepared to spend some money.
A great set of speakers will be not only excellent for listening to music but also wonderful for watching movies, although if you're a cinephile, you'll probably want to opt out for the next suggestion on our list.
As for the speakers, we'd recommend Fyne Audio F320i or good old Yamaha HS5.
3. Surround Sound System
A real movie buff understands the value of audio, so the first thing they do when they set up their home theatre is going out and buy a surround sound system.
Whether you want to go for 5.1, 7.1, 9.1, or even 12.1 surround is totally up to you and the movies you're watching. If you're a noir-film kind of guy or a gal – you don't need to bother yourself with extra sophisticated surround systems because the movies themselves aren't mastered that way.
With all that being said, we'd recommend the following surround sound systems: Wharfedale Diamond 12.1 Home Cinema Pack or Monitor Audio Silver 200 AV12.
4. Amp
You can't enjoy high-fidelity audio without great speakers – we all know that. However, you can't power those speakers with a high-quality amp. So, you need to get yourself an amp, too.
Now, you will need to know a thing or two about your sound system to find the most suitable amp and not spend your money on a top-of-the-line amp you have no use for, but if you don't want to overthink the shopping process too much, Cambridge Audio's CXA81 or Rega io should do the trick.
5. Haptic Vest
This one might surprise you, but haptic vests are actually a very useful gadget if you enjoy music and movies.
Essentially, these things are like wearable speakers, but instead of sounding great – they feel great. Putting one of these on will allow you to feel the bass while listening to music or really feel that punch or an explosion when watching a movie.
Since there aren't many of these (at least not many good ones) lying around, we'd say the best choice would have to be the Woojer Vest – and you can see why below.
6. Soundbar
Soundbars have finally become as good as we always needed them to be. They're sleek and powerful, and they make watching movies almost movie theatre-like.
For a soundbar to be useful, it has to be punchy, powerful, and crisp, and it has to support Dolby Atmos audio. Because, let's face it, without Dolby Atmos – you may as well play audio with your TV speakers.
As for which soundbar you should go for, well, you really can't go wrong with Sony HT-A700 or Sonos Arc. These two are crème de la crème when it comes to soundbars.
7. Turntable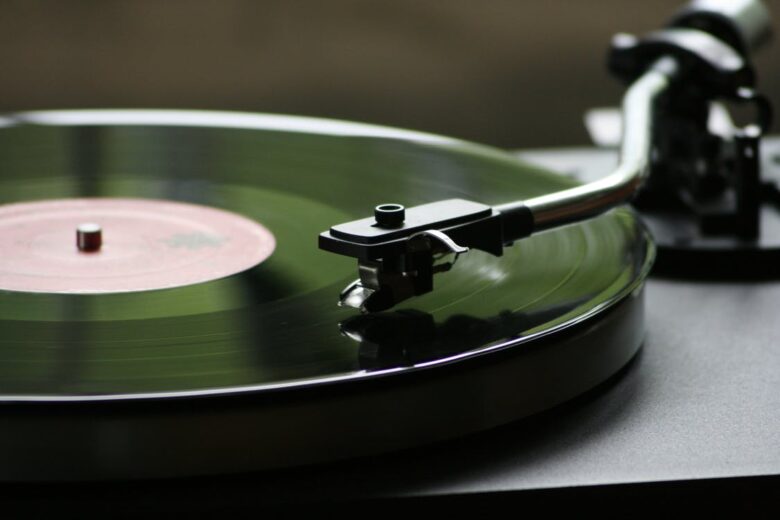 If you're one of those people that love vinyl more than anything in the world, you just have to get your hands on a turntable.
Now, th one thing we'll tell you is don't buy those "cute" ones. If your turntable comes in a box that looks like a 60s suitcase – it's probably horrible. It's gear for posers.
Instead, get your hands on plain-looking but incredibly performing Sony PS-HX500 or Rega Planar 3 – Elys 2.
8. TV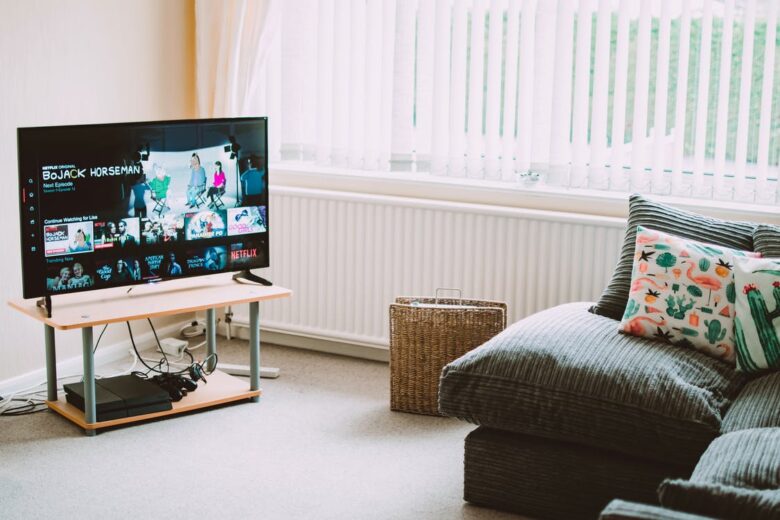 You could argue that TV doesn't have anything to do with home audio, but if you're a movie-head with great speakers and a lousy TV – something doesn't add up, doesn't it?
So, let's just cut to the chase. Get your hands on a 4K OLED TV and experience movies the way you're supposed to.
Our picks? LG C1 and Sony A90J. The Sony's also sounds pretty buff for a TV.
9. Smart Assistant
This one might be a little bit controversial, but at this point, we're talking strictly convenience – not audio quality. If you already have all the latest and greatest in audio equipment, why not treat yourself to a smart home assistant that will play your favourite tunes at the sound of your voice?
As you can probably guess, the thing you want is Amazon Alexa or Google Assistant. Nothing else even comes close.
10. Bluetooth Speakers And Headphones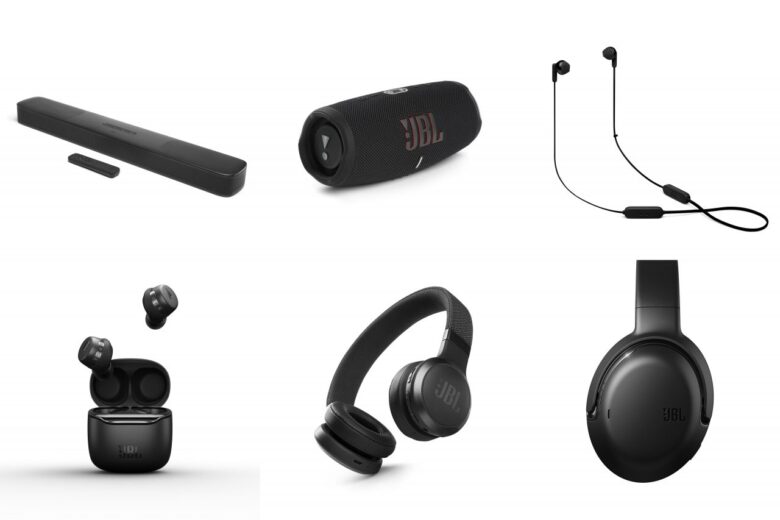 For our final must-have gadget, we bring you the perfect combo of convenience and sound quality, and that's Bluetooth speakers and headphones.
And, sure, high-fidelity audio is something you can forget about for the time being. But, let's be real for a moment unless you're listening to a live jazz session and you're really into separation and picking up on every single little detail – you don't need Hi-Fi.
Bluetooth speakers and headphones will allow you to seamlessly listen to music and enjoy your movies without tripping over cables.
As for headphones, we just have to go with Sony's XM4s. For the speaker, if you want smart-home integration to go with Echo, and if you just want music and punchy bass – JBL Xtreme 3 is there for you.
Conclusion
So, what are you waiting for? If now is not the right time to spice up your home audio and cinema system – when will it be?
Hopefully, you agree with us, and you find all these things as useful as we do and are now on your way to getting your hands on one of them. Good luck and have fun!