While buying new furniture seems like a pretty simple process where you only need to determine the design, size, along with your budget, there are many other factors to consider to make the right choice. The competition in the market is huge, which is good for the offers. However, the main issue is that there is always a chance to make the wrong decision. Also, the problem is not if you choose the wrong dimensions since you can bring back the product and ask for a return or a replacement. The main issue is in case that you choose a piece of furniture that has a poor quality.
As we already mentioned, there are many stores available today, especially when it comes to online platforms, which makes it even harder to choose the right model. Therefore maybe the best solution is to always select only well-known stores, like kalustofurniture.co.uk. Moreover, it can be crucial to learn more about different factors that could affect the quality of furniture. In this article, we are going to introduce you to some of the best ways to make the right choice when it comes to new furniture.
Check Small Details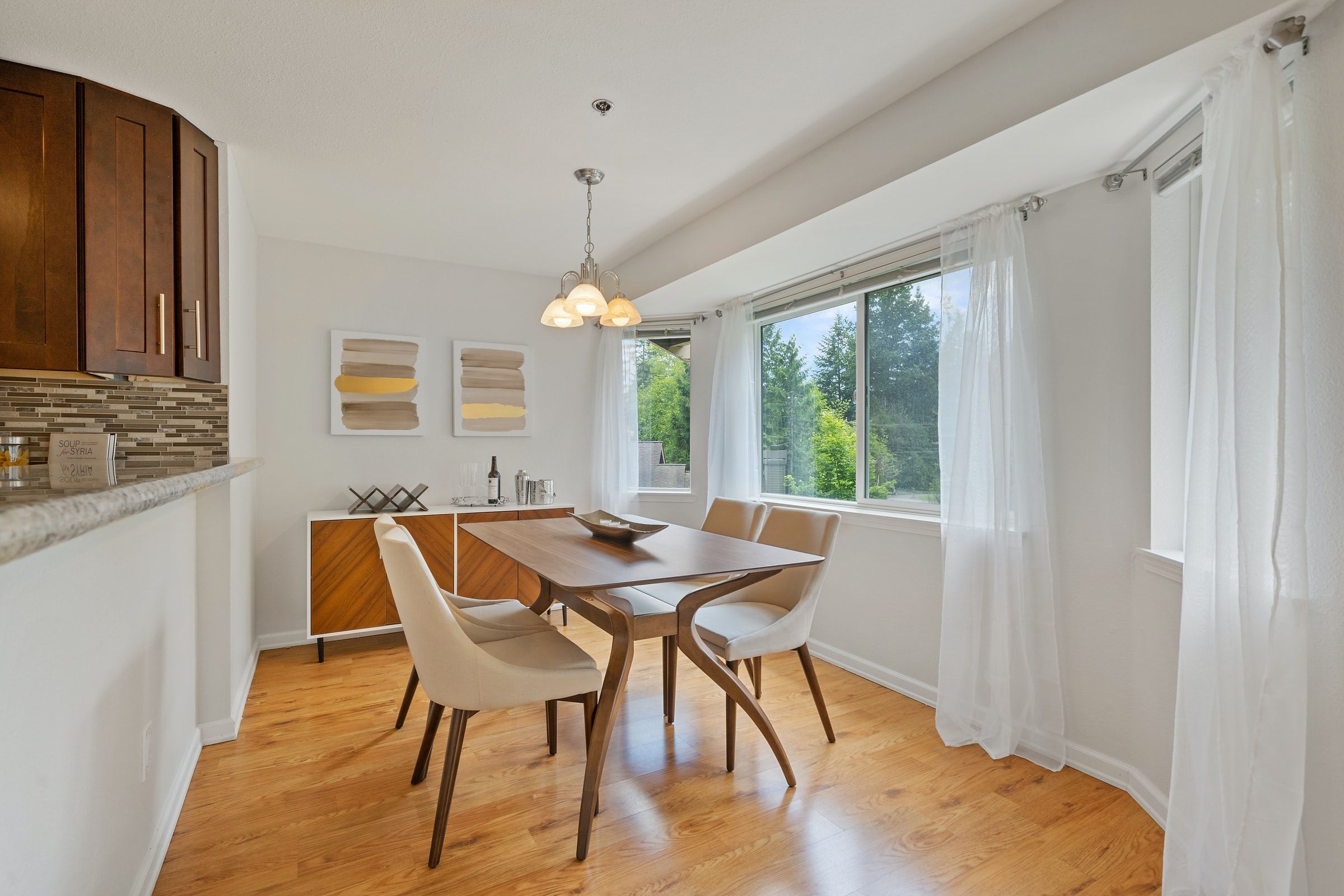 It is not a rare case that some manufacturers might try to make their products appear like they have better quality. For example, there might be only a thin layer of wood or some alternative that has the same appearance. The main issue is that they are using glue to attach poor materials, which leads to poor quality and a much shorter lifespan. Also, always check the additional parts like nails and other things used in production. Maybe the nails are made of less resistant metal, or they are too thin, which can also affect the lifespan.
Be sure to look at the piece of furniture from different corners, like the bottom, back, and the inside, along with the legs. For example, if you are buying a new sofa, a lack of quality of legs can lead to damage over time since the pressure might cause the break of the legs, and you won't be able to move the sofa so easily. When it comes to closets, it is especially important to pay attention to the backside, quality of drawers, and other parts where you will place your clothes. The mechanism should be properly installed with pieces that have at least decent quality so the drawers and doors won't start creaking or causing issues when you try to open them.
Select the Right Material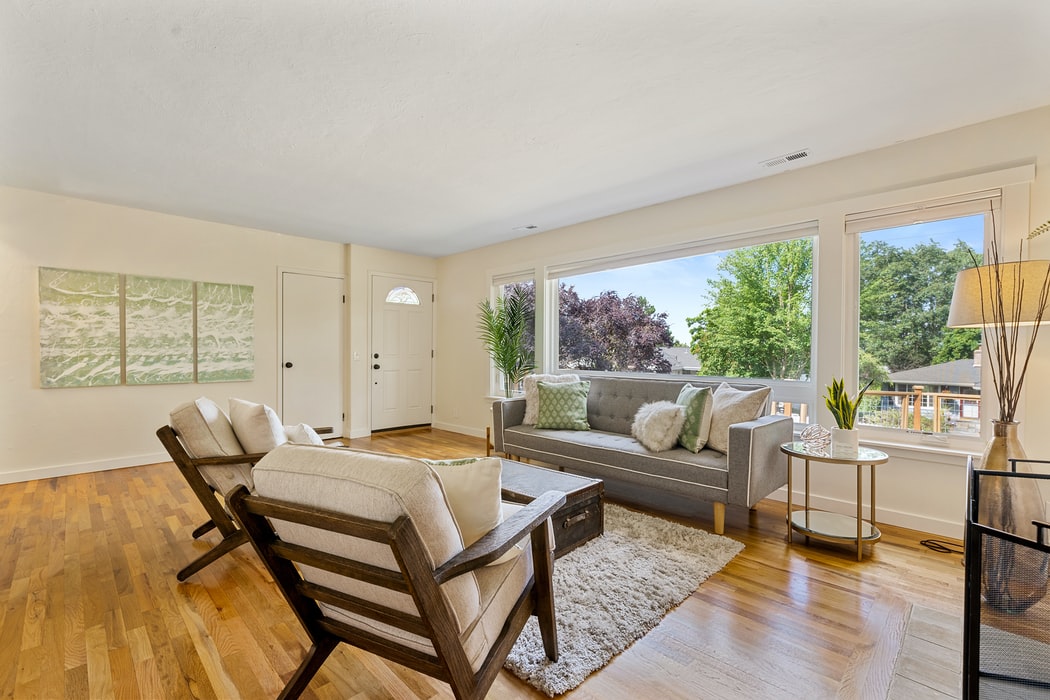 In case that you are buying a sofa and other types of garnitures for the living room, you have to know that the most resistant and durable material is microfiber. Besides this material, you can also choose cotton, leather, wool, and silk. When it comes to maintenance, the best options are leather and microfiber since it will be quite simple to clean them. On the other hand, you have to know that leather can be delicate, and any damage on it can be expensive to repair.
That is the main reason why many people are choosing to add a cover over their leather sofas. If you are looking for high-quality base material, wood is the best option. For instance, if you are looking for the highest-quality solution for a dining table, the oak is a perfect choice, and it can serve you for decades without the need for any sort of maintenance.
When it comes to other types of furniture like shelves, closets, and chairs, wood is also the best choice. However, the main reason why people are looking for alternatives is related to the high price of wooden furniture. For example, a simple night table with a drawer can cost over $300 if it is made of high-quality wood. On the other side, there are some alternatives that you can find for under $50. Still, you should pay attention to the quality as well.
There is no reason to buy a simple night table made of plywood since it will last only for a couple of years. If you are looking for a cheap solution, we suggest you go for medium-density fibreboard. We can notice that Ikea, as one of the biggest and popular producers of furniture in the world, is using this option in most of their products. The main advantages are the lightweight, cheap price of production, and flexibility in terms of design.
Determine Your Budget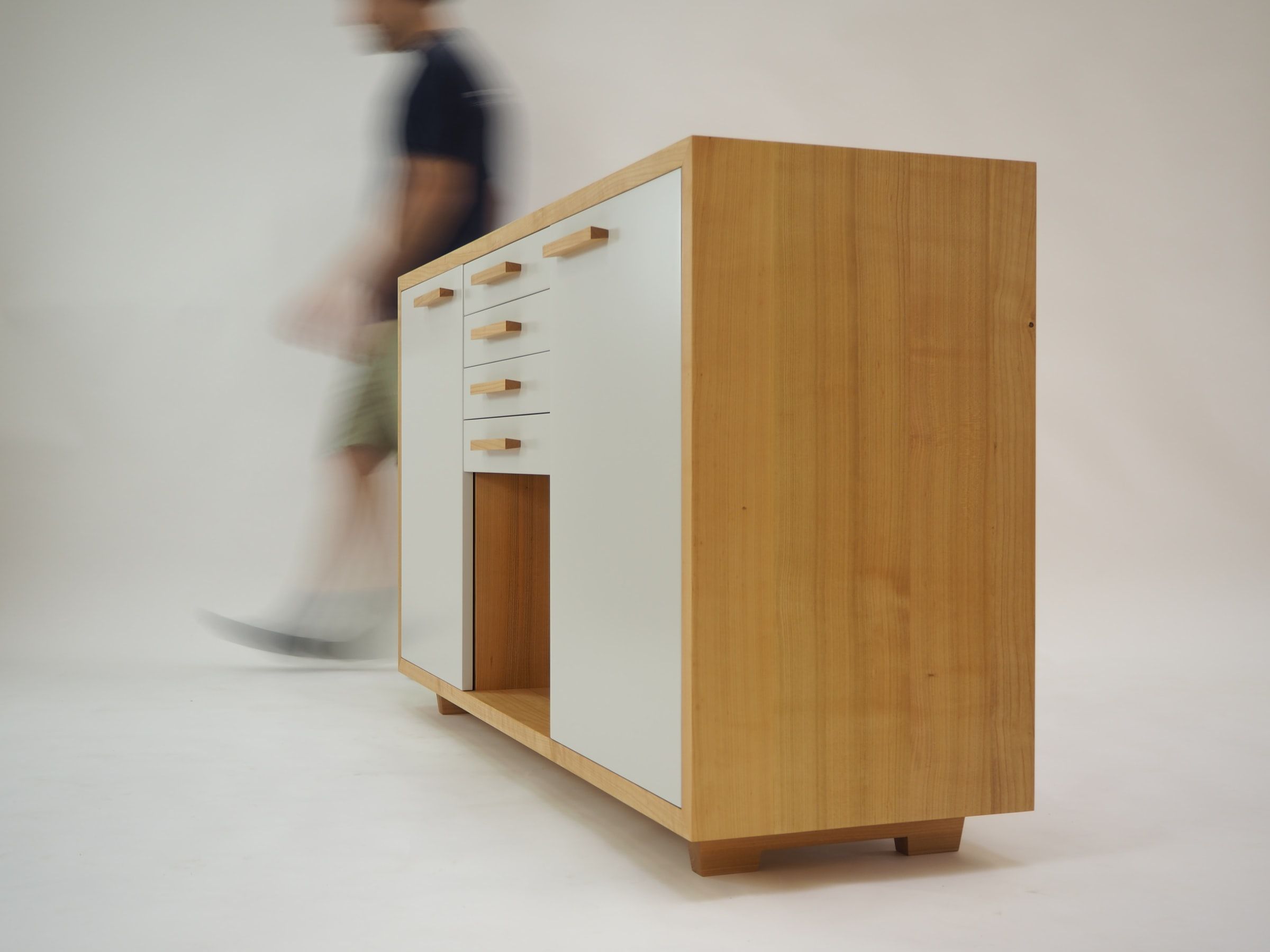 If your main goal is to buy the highest-quality model of furniture, then you should look for a well-known producer and select the option that has the best design. On the other hand, if you want to save some money, and still get a decent product, it is necessary to learn more about the factors that could affect the quality.
A lot of stores are using the same tactic where they will offer you one product for a cheaper price, while others might be more expensive. Therefore, a great strategy can be to research more and choose different stores for various products. Moreover, you can even choose used furniture which, in some cases, can be a much better solution than buying a new one that has poor quality.
Last Words
If you are not sure about what you can expect from a certain producer, which can especially be the case with online shopping, the best solution is to check the online reviews of that store. You will check the experience of previous customers and see if anyone had any issues with a selected retailer. Also, it is important to know what you are looking for in the first place. Making a choice only according to your budget can he a huge mistake.
Therefore, explore the market, and read more about the pieces and materials used in the production to make sure that the particular product can serve you in the right way and for a longer time. Also, always choose those options where you have the ability to return the product, and that you will get a decent warranty.