The English Premier League doesn't usually pause during the winter months the same way other top leagues in Europe pause, but it has no choice but to do so this year thanks to the Qatar World Cup. The hiatus is unusual and, in the eyes of many English football fans, unwelcome, but it gives everybody a chance to take a proverbial breather and reflect on what's happened over the course of what's been a very entertaining first half of the season.
The race at the top of the table will likely involve just two teams – Arsenal and Manchester City – with everybody else competing for the remaining two Champions League positions. There's entertainment to be had there, but there's also entertainment to be had at the bottom of the division. Unlike almost every other season in recent memory, no team is so badly adrift at the bottom that they look practically relegated already. Any one of around eight teams could go down – which is terrifying to think about for fans of those teams – but it's very entertaining for the neutrals. Let's run the rule over the teams facing the dreaded drop.
Wolverhampton Wanderers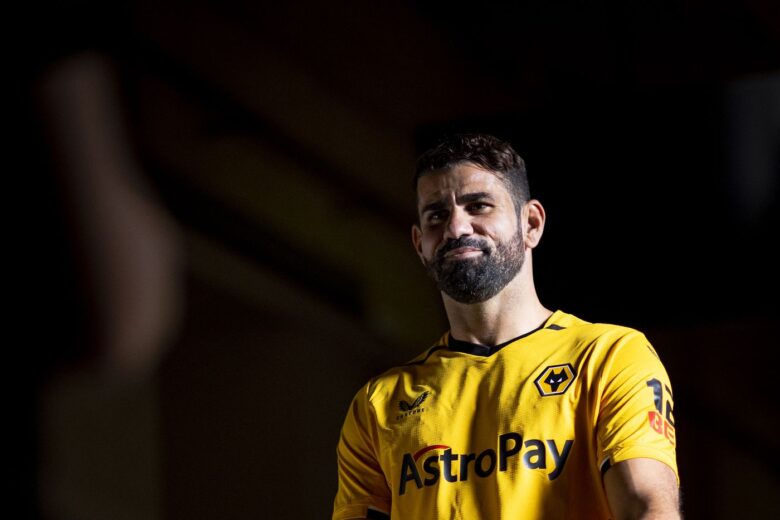 Wolves have been a team in quiet decline for two or three years now. They tried to halt it by sacking long-serving coach Nuno Espirito Santo and replacing him with Bruno Lage, but that backfired when Lage underperformed and had to be dismissed a year later. Wolves find themselves bottom of the Premier League table during the World Cup break, two points adrift of 19th place.
However, they're trying to do something about it. They've brought in former Chelsea and Spain striker Diego Costa, who should still be capable of scoring goals despite his advancing years, and they've also hired former Real Madrid manager Julen Lopetegui to replace Lage. The new manager has been promised a substantial amount of money to spend in January to strengthen the failing squad. They should have enough about them to recover from where they are.
Southampton
Like Wolves, Southampton is a team that's been declining for a while now. The team had been allowed to go stale under the management of former coach Ralph Hassenhutl, whose four-year stint in charge ended with his dismissal in November. Southampton are 19th in the table and struggling badly. They lack firepower, and in new manager Nathan Jones they've appointed someone with no previous Premier League experience. That's either an inspired choice or a recipe for disaster. It isn't clear how much money Southampton have to spend on new arrivals in January – if they even have any at all – so this could be curtains for the Saints in terms of their Premier League status. They're strong contenders to go down.
Nottingham Forest
When Nottingham Forest signed more than twenty players during the summer transfer window, a lot of fans joked that they were borrowing their strategy from the "Football Manager" series of computer games. It would be more accurate to say they borrowed a strategy from Football: Champions Cup, which is a popular football-themed game at several casino sister sites.
When you play at a game like that, you often find yourself funnelling money into it more in hope than expectation that you'll get a return. If you haven't looked at the statistics first to assess your chances of success, you're playing blind. We get the feeling that metaphorically speaking, Nottingham forest forgot to look at the stats. They've spent huge amounts of money and recruited a mass of players who don't know each other, haven't gelled with each other, and by the look of it, can't play together. The recruitment of Jesse Lingard from Manchester United, in particular, has been a huge letdown, and the Trees look like they're in a mess. They're another fair bet for the drop.
Everton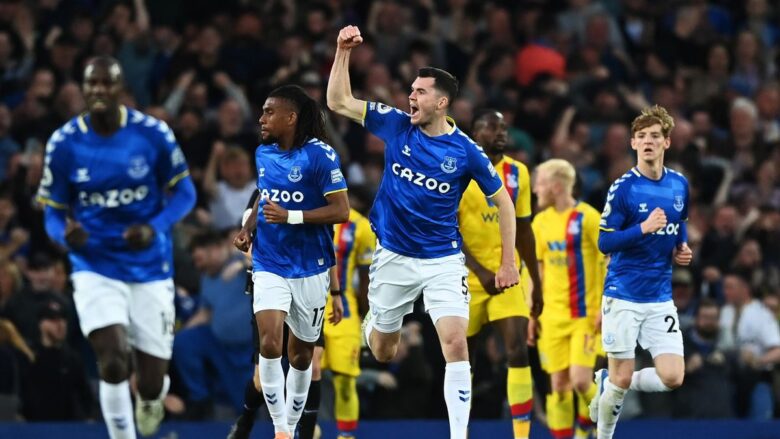 Everton fans still seem to have a degree of trust in Frank Lampard, and calls for his head have yet to begin in earnest. That can't last forever. Lampard was brought into the club after the sacking of Rafa Benitez to rebuild bridges with fans and improve the team's form. The Toffees avoided relegation by the narrowest of margins last season, and although Lampard has certainly mended bridges with supporters, his win rate is 31% – the exact same as that of Benitez when he was fired. Everton has spent a lot of money over the past few years, but like Southampton, they lack players with a cutting edge up front when Calvert-Lewis is injured. Unfortunately for him and Everton, he's injured a lot. Another narrow escape is the best they can hope for.
West Ham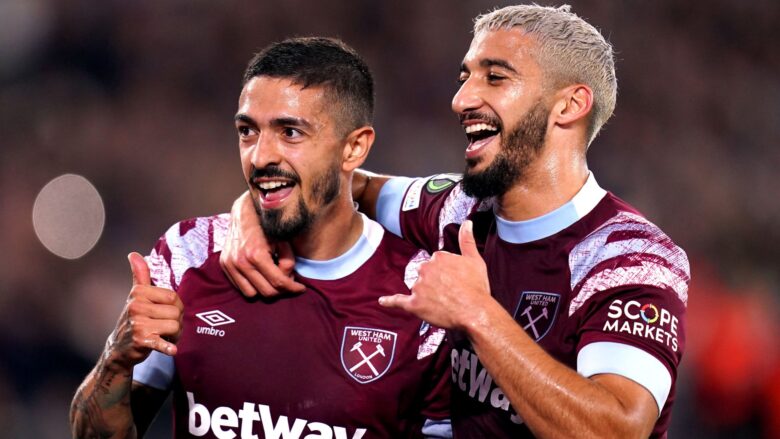 West Ham shouldn't be in this position. David Moyes took the club to a European final last season, and they're in Europe again this time around after a strong performance in last season's league. The Hammers have once more impressed in Europe this term, but their domestic form is troubling. Fans were willing to overlook a bad start to the campaign, but the bad start hasn't improved, and now they're only a point above the relegation zone.
West Ham fans aren't unanimous in wanting Moyes gone, and they still have affection for him and the job he's done, but there's a growing feeling that he's taken the club as far as he can, and it's someone else's turn. He can't complain that he wasn't backed over the summer, as West Ham spent more than £100m on new talent. Something is seriously wrong at West Ham, and it's difficult to say what it might be.
Leeds United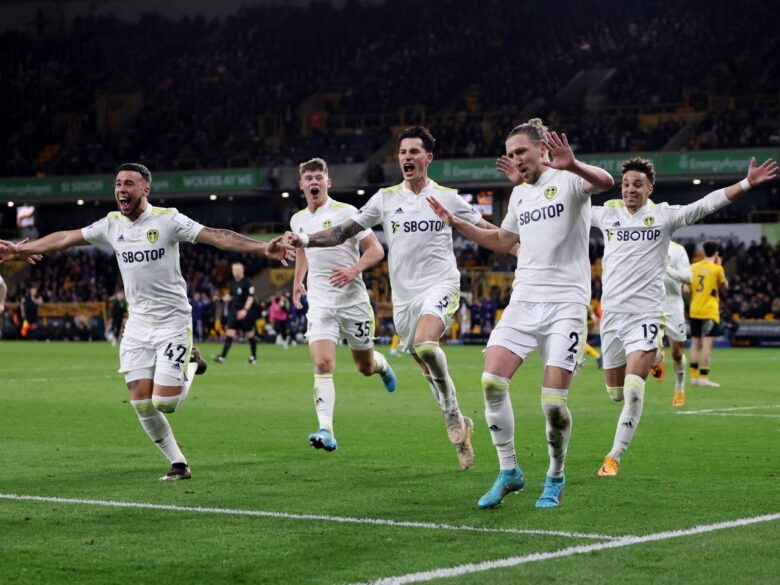 Jesse Marsch has never truly been taken to the hearts of Leeds United fans. That's partially because he's a brash American and partially because the Leeds United faithful are still in love with their former manager Marcelo Bielsa. Marsch knows how to attack the opposition, but his style of play leaves huge gaps at the back, and the aggression he instils in his players leads to a lot of red cards.
That's a bad combination, and while there have been a couple of stand-out wins for Leeds so far this season, they've also been battered hard more than once. They're only a point ahead of West Ham, and had Marsch not pulled two wins out of his last five games, he'd probably have been fired already. The other three games were all defeats, though, and his position remains precarious – as does the position of Leeds United as a Premier League football team.
Other teams could, of course, play their way into trouble. Bournemouth, still without a permanent manager after the sacking of Scott Parker months ago, look like they're in free fall. The three relegated teams will likely come from the six names above, though – and if we had to pick, we'd say Southampton, Nottingham Forest, and Everton.