Today, almost no house in the US can be imagined without a deck. The deck is your peaceful oasis with a view and a beautiful part of your space where you like to enjoy. Those who were not lucky enough to have the deck they wanted in the beginning, can build one or upgrade it – and make it a favorite place to hang out with family and friends. However, before you start building a deck, you need to plan some things well – and here's how.
Decking Is The Decoration Of Every Home
There is no better way to enhance the look of your garden or yard than installing quality flooring. It can be simple paving of the surface with decking panels – but you can also let go of your imagination and make raised platforms with steps and recessed lighting. The benefits are numerous: from the fact that maintenance is much easier because there are no rough folds and surfaces – to the fact that both children and the elderly will be happy to stay in the yard because decking is warmer than tiles or concrete. Decking is generally both a decorative and a practical part of your home. What is best of all is the fact that it is flexible – and that over time you can upgrade it, change the design, or even completely replace it. Installation is quite easy, but it still needs to be done by a professional because the longevity of the system must be ensured. Also, professional decking installers will take into account the configuration of the terrain and form the correct drainage – so that you will not have the problem of retaining water from rain or melting snow.
Comfort Is The Main Goal Of Decking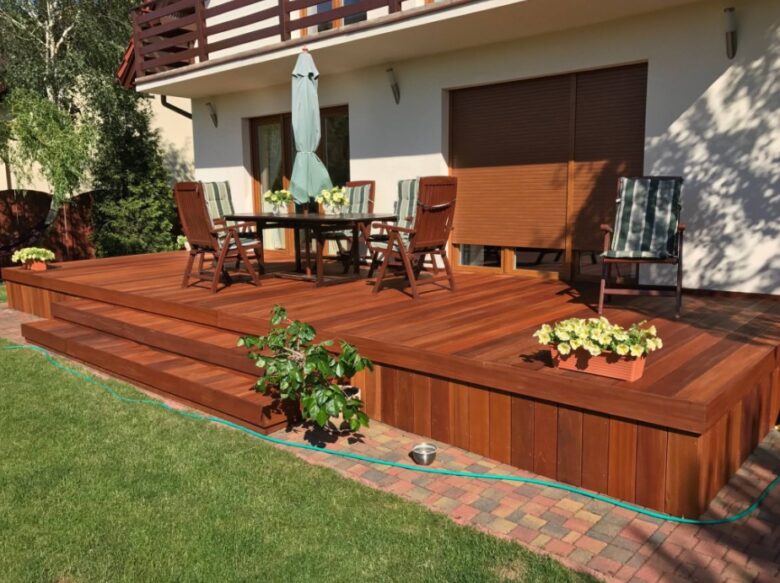 If we look at the way of construction, then balcony decking differs from courtyard decking in a way that it doesn't make cascades and platforms- but strives for maximum use of space. So, most often, only the tread surface of the balcony or terrace is covered. Comfort is the main goal and that is why creating a pleasant ambience is in the foreground. Once set – terrace decking is an ideal place to relax, play with children, or have family lunches. The choice of wood is up to you, and it is up to the professionals to help you install modern lighting systems and other electronic components. However, before you even start an endeavor like this, you need to work out a plan to build your deck. Here's what's important to know.
What kind of layout will you choose?
Your needs should always come first. So in the beginning, you can plan the purpose for your decking. Will this base cover the place where you will have fun and socialize with family and friends – or maybe you will use that part to install a hot tube or even a pool? These are important things to plan for, as you will make further plans accordingly – from decking selection, location, design, etc. According to decksforlife.ca, such plans will greatly affect the complete layout – so it is important to know in time what exactly you want.
What decking material will you opt for?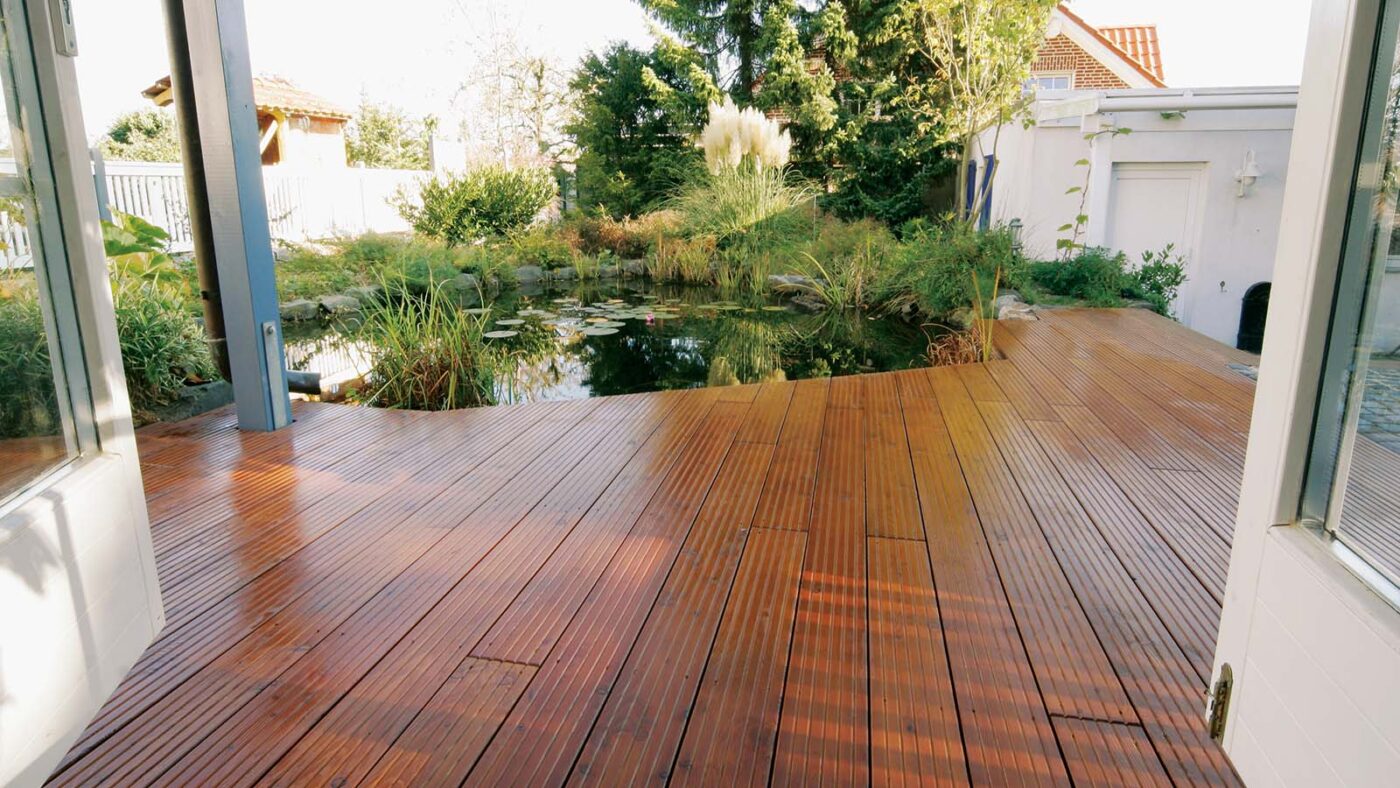 Most people will say that they want a wooden deck. Wood is a natural material and it looks very nice. However, the biggest problem with natural wood exterior flooring is its durability – that is, the resistance of wood to weather conditions, insects, fungi, and other pests, and this varies depending on the type of wood. For this reason, there are only a few types of wood in the world with the appropriate structure and composition. That means they are stable, accessible, and easy to process – and are used as a decking material. Their properties are further enhanced by heat treatment, and in this way, the material is obtained that does not rot quickly and does not change the dimension between summer and winter. Of course, you can always opt for composite decking. It is a popular product that faithfully imitates wood – and is created by combining natural ingredients such as sawdust and plastic with UV protection and artificial color.
How much area do you need to cover?
Depending on what kind of layout of your yard you want – the size or area you want to cover with decking will also depend. Maybe it's your idea to cover one part of the lawn that is difficult to maintain and make a unique whole with the environment. Also, maybe your wishes are a little more conservative so you just want to deck the balcony. Either way, this is a thankful technique because you can always upgrade it or change something. To get started, make a simple sketch of what you would like – and mark where you would like to set up the deck.
Where do you want to install the deck?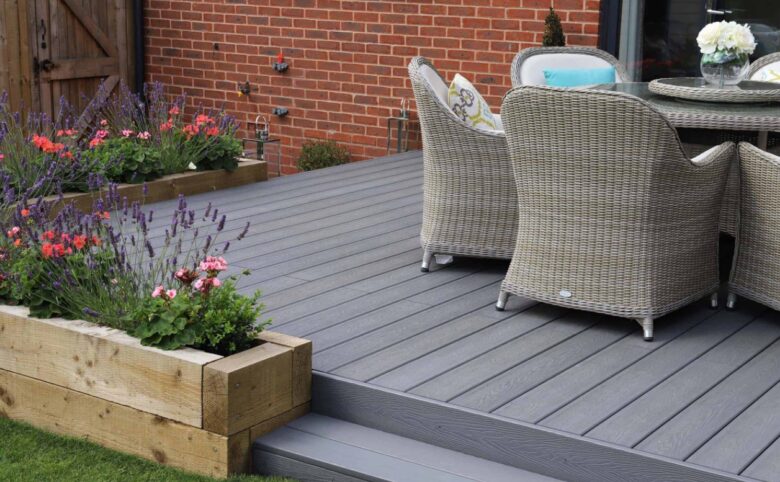 This is a very important question that you must determine before installing. Namely, it is one option if decking serves as a base on the balcony – and it is quite different if you will install a hot tub or pool that will have decking around. Also, the substrate itself is of great importance because it is not the same to place decking on a flat surface – or on a surface that has slopes. Sure, a flat decking base is far easier to work with and install, but that doesn't mean it's impossible to install a deck on a slope.
Substructure plan
Depending on the type of decking you want, the substructure will also depend, and you must plan that in advance. For example, when installing wood paneling, it is important that each board is always well ventilated – which is why the substructure, which can be plastic, aluminum, iron, or wood, is extremely important. A wooden floor covering is placed on a substructure that should be raised from the ground by at least four inches to ensure ventilation and water flow.
Don't Forget Building Permits
If you have planned all of the above, you can finally start building your deck. Of course, you mustn't forget another very important thing – and that is a building permit. Namely, building regulations and similar acts vary from place to place. Therefore, you must be well informed about regulations so that you don't face any problems during construction.