Do you pay attention to the pajamas you wear? Many women choose to wear old clothes, because it is the most practical option for them. Well, maybe the most practical, but certainly not the best if you want to look and feel like a lady. There is nothing better than beautiful, comfortable silk pajamas that fit perfectly on the skin, and at the same time are sexy and flattering. With good silk pajamas, you will be able to get optimal sleep and wake up cheerful and in a good mood every morning. And your other half will surely love it too. If you need a little help with choosing the perfect silk pajamas for women in 2023, we are here for you. And yes, we are talking real silk here, not about fake alternatives. Let's start!
KISSKIL Eva Cami & Short Set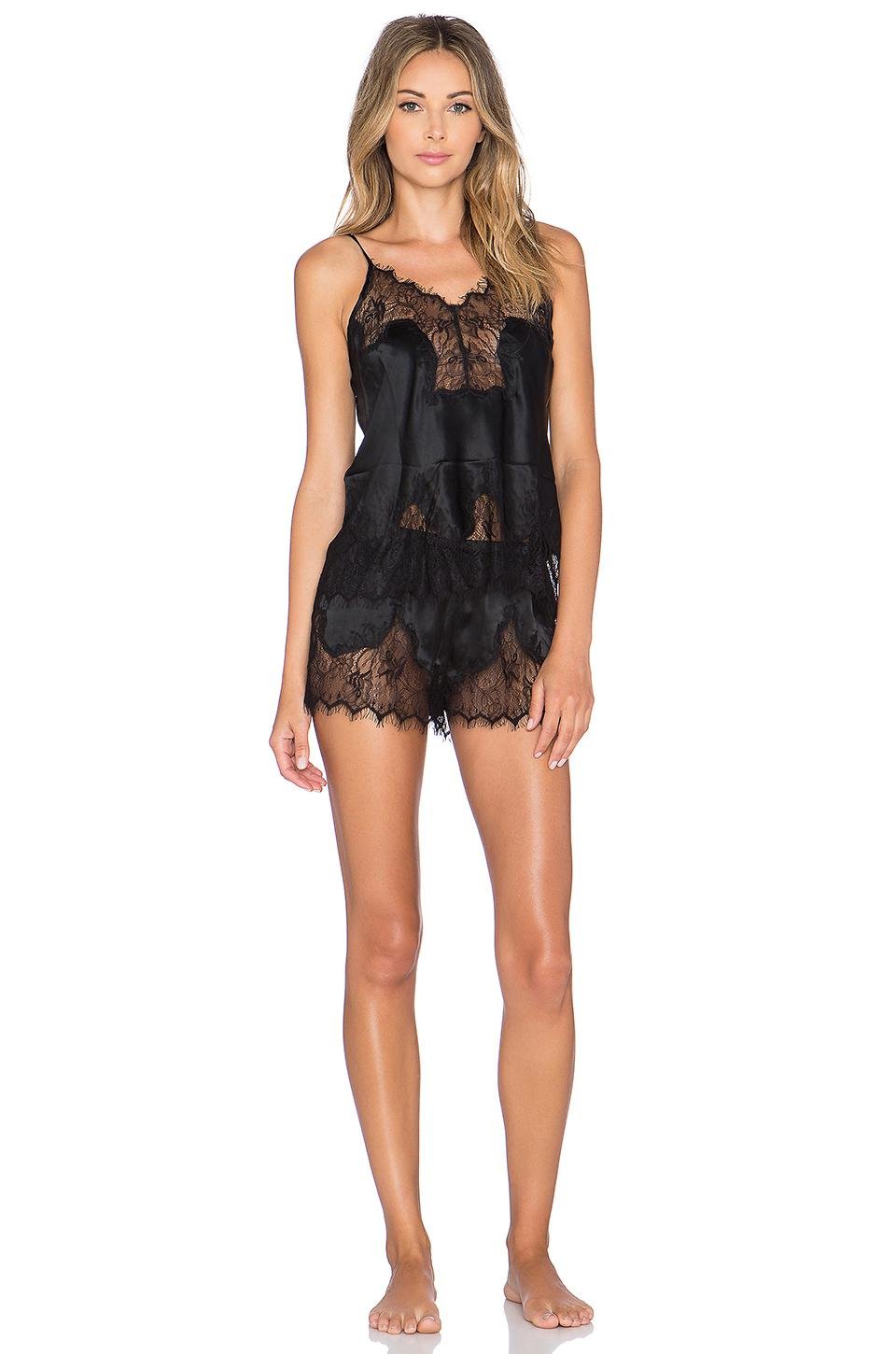 We start with pajamas which include a T-shirt with straps and shorts that are made of 100% silk and feel wonderful on the skin, but they also look bombastic! It contains lace details, which is always a must if you want extra support to look sexy and feel feminine! It comes in several different colors, but we definitely recommend black if you want to look fiery and feel amazing. You won't be hot in these pajamas (unless you want to)!
LilySilk Comfy Two-Piece Silk Pajamas Set
We know that there are many women who absolutely do not want to compromise the comfort of pajamas at the expense of appearance. It's okay, we completely understand you, but what if we tell you that you don't have to choose, but you can enjoy the benefits of both? Yes, with these pajamas it is possible. This silk set includes long sleeves, so it is great for the winter period, but also for all those who are cold at night. These pajamas will keep you warm, but also make you look gorgeous and beautiful without revealing too much skin. It comes in different colors, like baby pink for all those looking for something that is a little more girly, but also in burgundy, for women who like something concrete and classic. This is the perfect match!
Olivia Von Halle Lila Printed Silk Pajama Set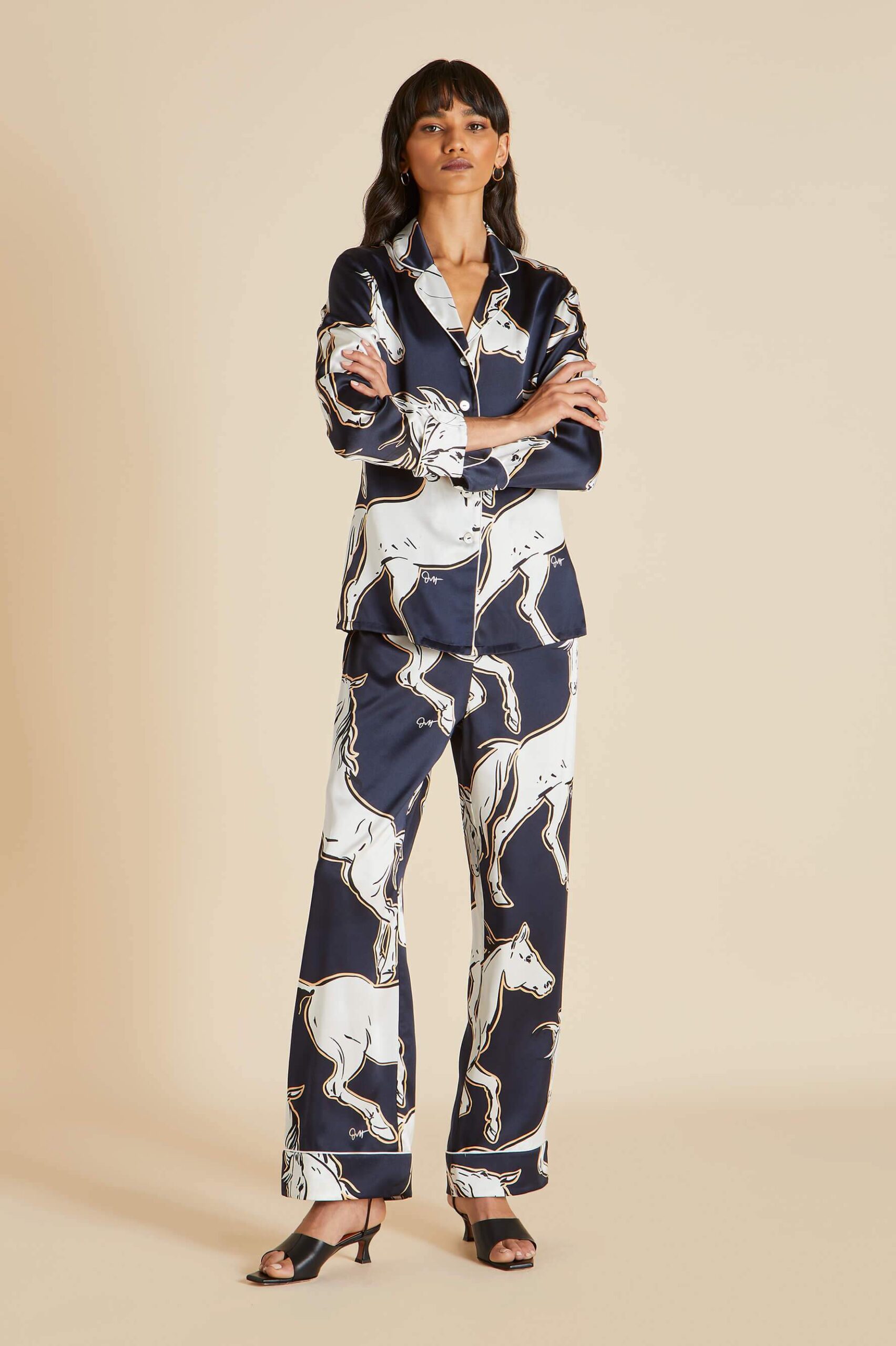 For everyone who prefers luxurious silk pajamas in which you will feel like a queen, we can definitely say that Olivia Von Halle Lila Printed Silk Pajama Set is the perfect choice. Prices are a bit higher, but definitely worth the investment if you are looking for unique pieces that contain authentic prints and interesting details. This is not ordinary pajamas, this is pajamas in which you will feel like a million dollars. All those who care about sustainability will love Olivia's work, because she pays special attention to this segment of production. Great job!
Slipintosoft Silk Robe and Pajama Set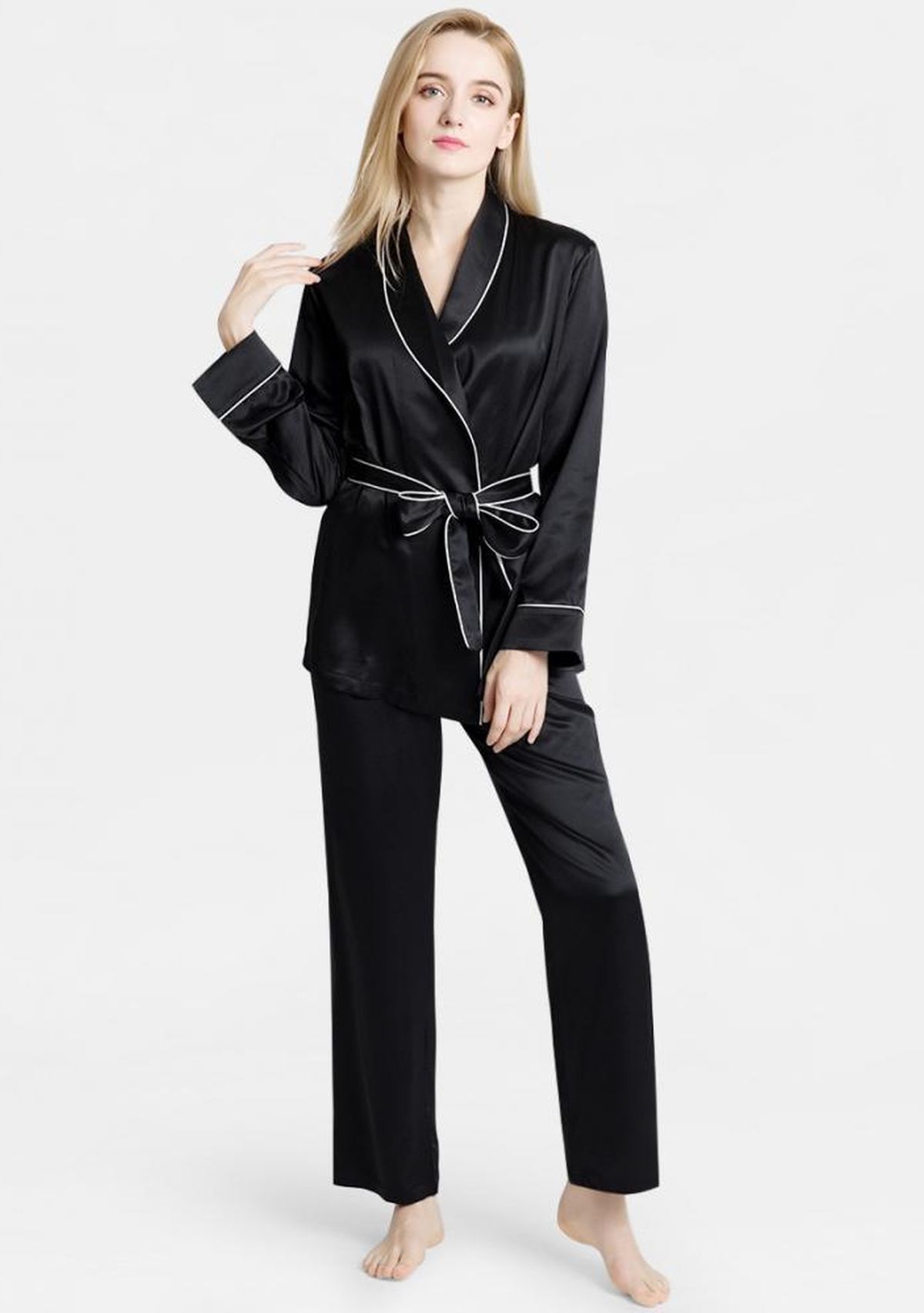 Looking for something feminine and different? Well, we definitely suggest you check out Slipintosoft silk pajamas for women. One of the sets that you will surely love if you prefer something classic with the addition of interesting details is the combination of a robe with classic pajamas. The upper part includes a silk cloak on which you can tie a bow, for a cultural, feminine touch. You don't have to choose radiant colors or complicated patterns to feel special. Sometimes a black set like this is enough to leave your man breathless or just enjoy your reflection in the mirror before bed, while you are comfortable and warm.
Natori Sansui Silk Pajamas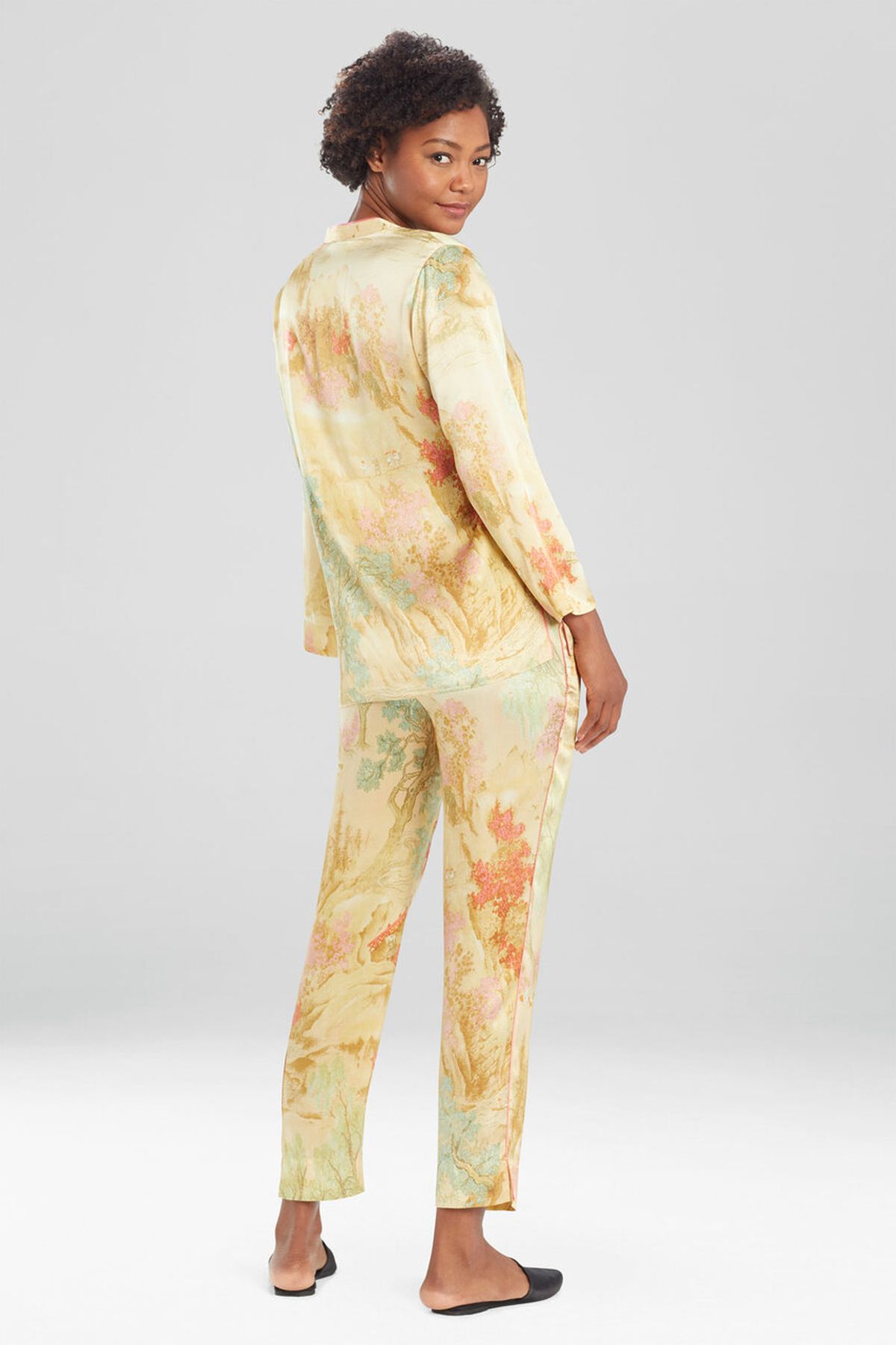 In case you are a fan of colorful pajamas that look cheerful and vibrant, this is the set for you. Interesting patterns and bright colors are what makes this set special. Another phenomenal thing about this pajamas is that you can wear it as a T-shirt and pants and hit the city! You can combine the upper part of the set with jeans or a skirt, or the lower part with a simple white T-shirt and beautiful jewelry. With this Natori Sansui silk set you will look chic and feel amazing! This is very practical and wearable pajamas that is definitely worth investing in if it fits your style.
Gilda and Pearl Gina Lace-Trim Silk Set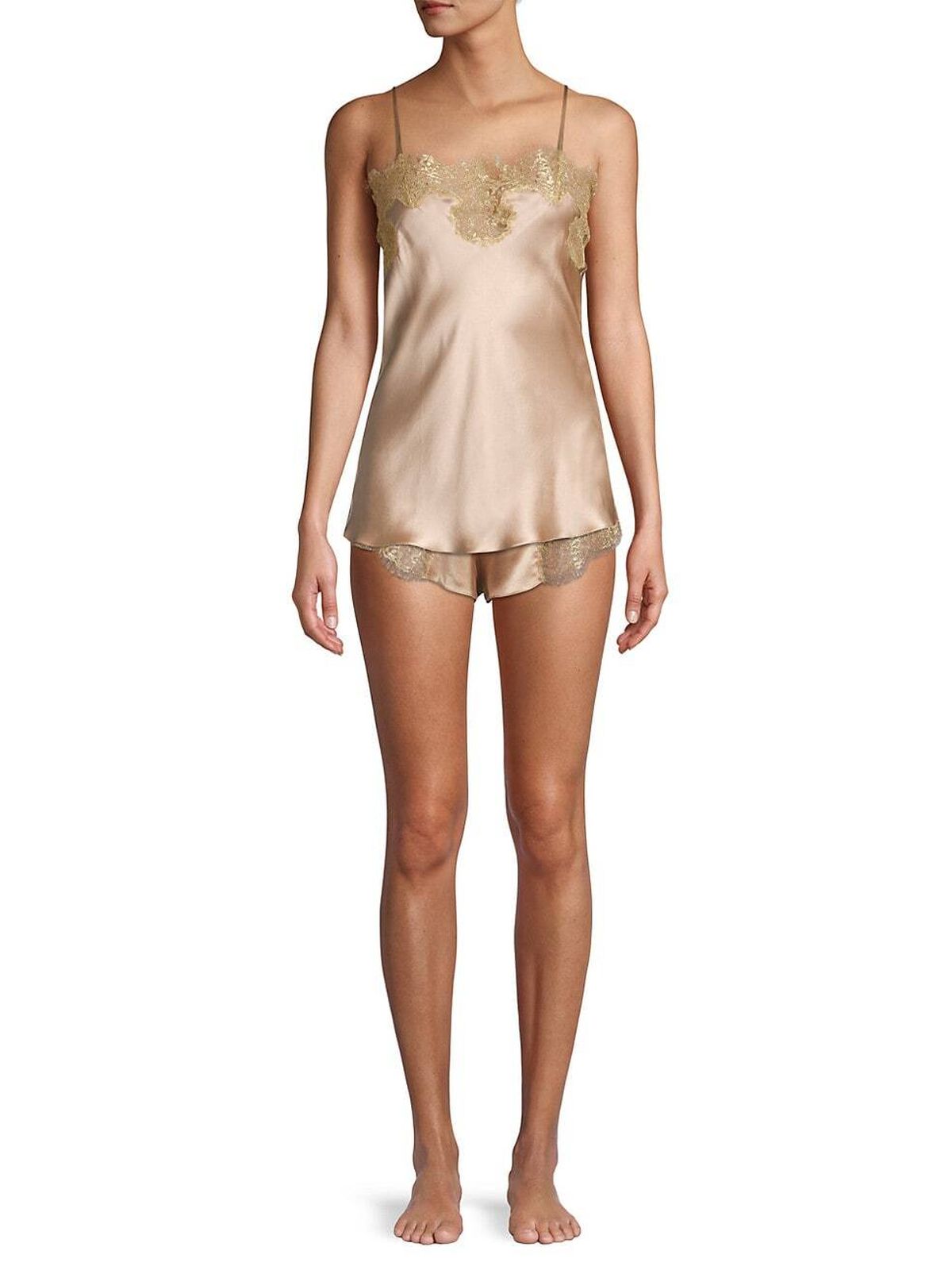 This Lace-Trim Silk Camisole and Almond Gold Shorts are on another level. All women who like soft, pink pajamas, imbued with lace details will not be able to resist this set. The combination is completely unusual and offers authentic gold details that give some magnificent tone to these pajamas. It is perfect for summer, because it allows the skin to breathe. With Gilda and Pearl Pajamas you will certainly feel comfortable and look wonderful. Win-win situation!
Papinelle X Karen Walker Spliced Ivy Boxer Pajama Set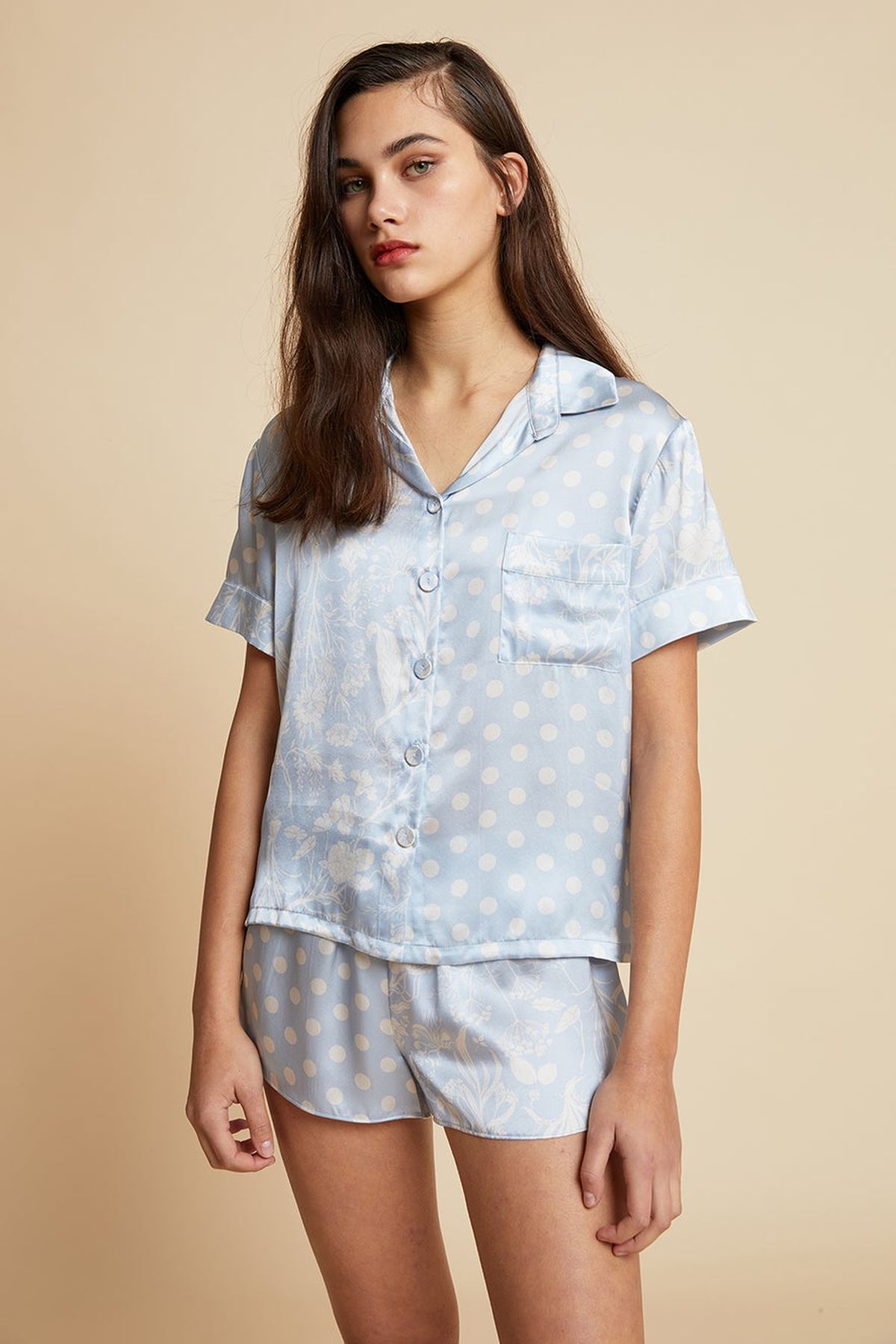 Polka dots never seem to go out of fashion and this pajama set absolutely confirms that! This is the perfect pajamas for all those who like a girly finish, but which is not too much. It comes in a beautiful, soft blue color that looks very cultured and reduced, so it manages not to look kitsch even despite the combination of polka dots with a floral pattern. Can you bring out this combination? We don't see why not! It is perfect for summer days, when you want to look enchanting and cheerful, but you do not want to have bare shoulders. Wonderful, practical, and warm – best combo.
Lunya Washable Silk Slip Dress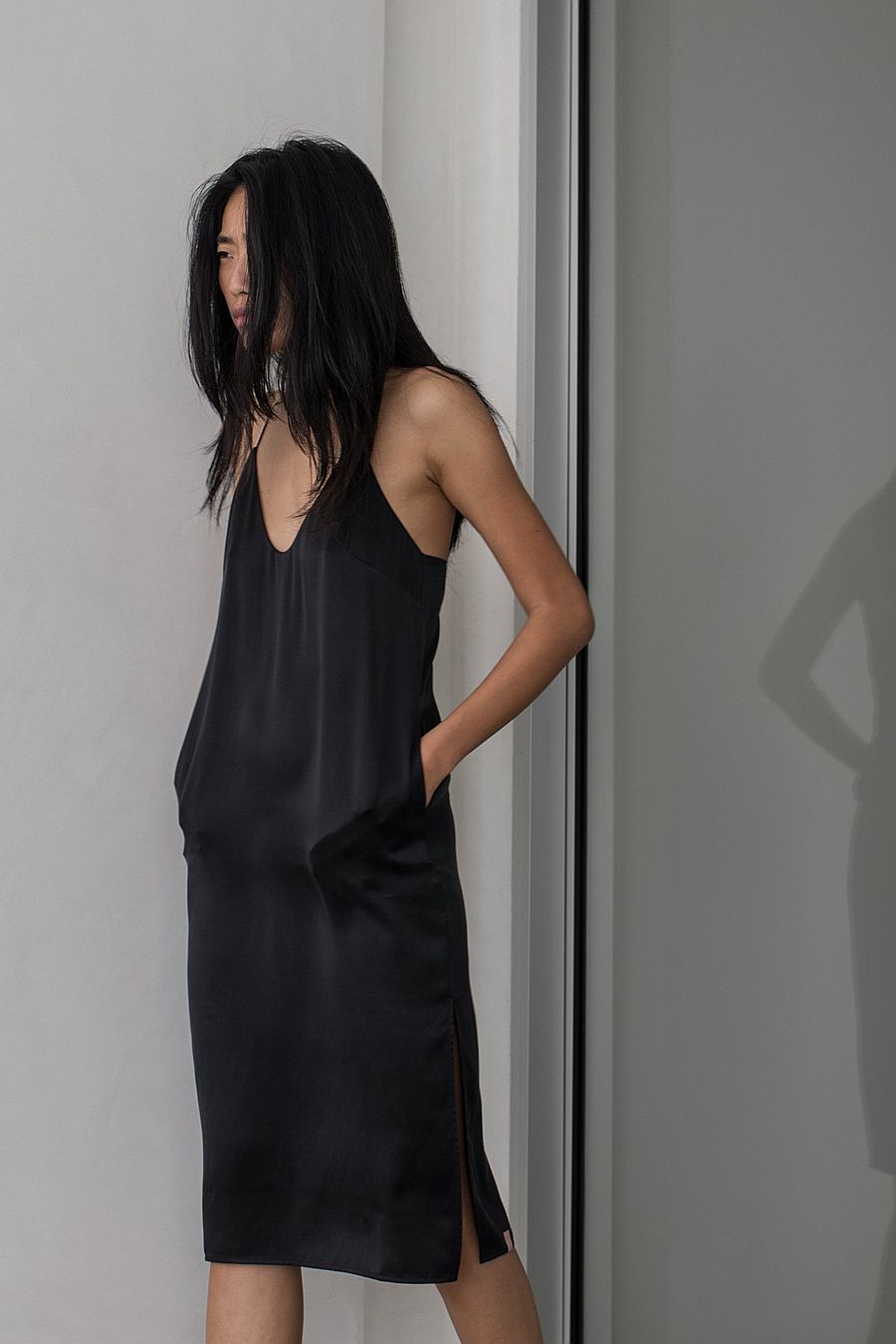 If you are a fan of pajama dresses, then you should not miss this one. Lunya Washable Silk Slip Dress looks so beautiful, elegant and feminine that you will want to wear it during hot summer nights while drinking cocktails. And we see no reason why you shouldn't do that! With this dress, you will be comfortable sleeping, you will not be hot and you will feel like a princess. It doesn't get any better than this!
Conclusion: Many women do not take care of their pajamas, which is a real shame. You need to feel good in the wardrobe you wear while you sleep. Silk pajamas are always a great choice if you want to be comfortable while sleeping, but also to feel and look beautiful. There are so many options that will ensure that you never want anything other than silk pajamas. It allows your skin to breathe and not get hot, even during hot summer nights.