Creating a comfortable space for you in your home is a must, and this should be done in every room on your property. When you feel safe and happy inside your house, you are more likely to boost your immune system, improve your overall mood, and be more successful. When we think about our home, we usually just focus on the main rooms like our living room, bedroom, and kitchen, however, there are also spaces that you use daily and that are as important as the other places in your home.
We use our garages not only for parking our vehicles but also for storage, exercises, as an additional playroom for our kids, and even a place where we can build things and fix household appliances. We spend a lot of time in this space, and we need to make it safe and comfortable no matter who uses it and how often. Most of us use the garage for additional activities during the warmer months, and we are forced to just run through it to our vehicle in the colder months because this space seems freezing even when it's relatively warm outside.
If you want to create a better environment, then you should heat this room. In this article, we are going to tell you if you can put underfloor heating in a garage and what you should pay attention to when warming up the space.
Benefits of warming up this space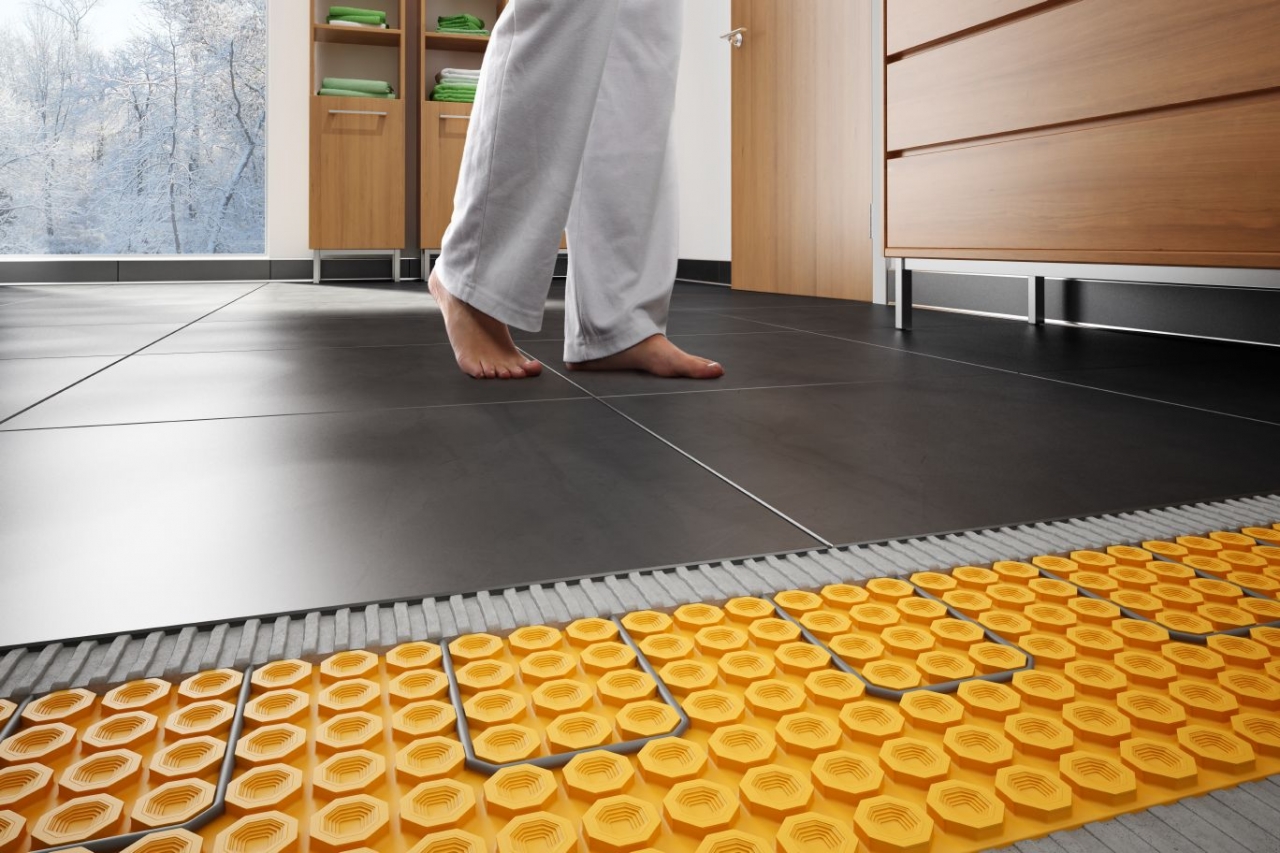 There are many reasons why you should think about warming up this space throughout the year. Even though you could live your entire life without having a heated garage, it is far better to not do it. The first reason is that you are going to protect your vehicle and everything else you store in this space.
When there is a constant temperature here, your car and devices are less likely to get damaged by the cold, especially if you live in a colder climate. Note that this room is usually much cooler than any other space in your house, and if it is pleasant in the hot summers, it means that it is freezing cold in the winter.
When you choose to warm it up, you will be able to use it throughout the year, and you will be able to exercise there, work on your car, or just let your kids run around it no matter if it snows outside.
In addition to this, when this space is warmed up, it will provide additional insulation for your house. When there is at least one wall of your inside rooms that are connected to the freezing cold garage, your electricity bills will spike up, and no matter what you do, your bills are always going to be high. So, by investing in heating for this place, you will actually be reducing your overall bills.
Note that these are some of the many benefits that come with warming up the area, and you will notice even more of them once you implement the systems in the garage.
Can you install underfloor heating?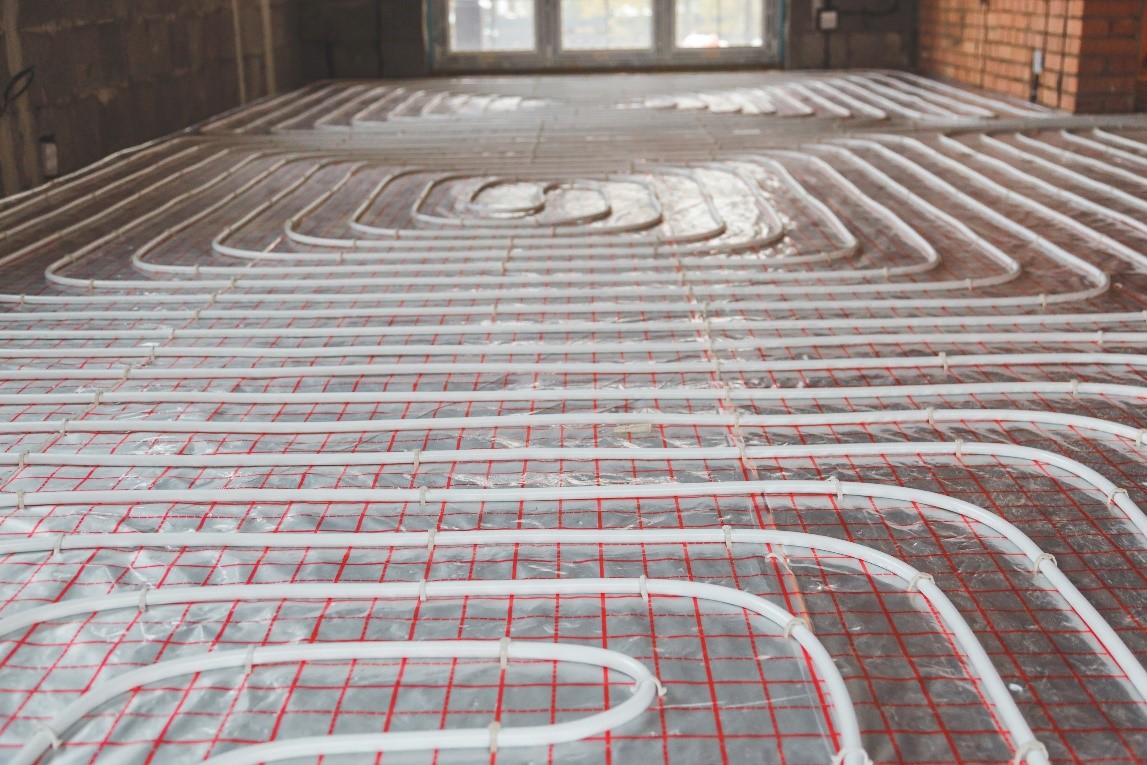 Many people wonder if this is even an option, and we are here to tell you that yes, you are free to install underfloor heating systems in any part of your house, including the garage.
The only thing you need to worry about is the type of floor heating systems you are going to go with, the technology used, along with the service you are going to choose that will help you with the process.
Note that there are different types of systems that you can implement, and currently, infrared heating is the most preferred option amongst users. The reason for this is that these systems are easy to implement, they are extremely durable and a great long-term solution and they are scalable to fit your every need.
When choosing the right type of your needs, make sure you invest in a system that will not consume too much power, that is durable, and that will distribute the heat evenly. You should also consider the service that is going to do the installation process because even one small mistake could lead to serious health hazards.
Know that this is not a project that you should do on your own, and you should always talk to professionals about the right system for your needs, how to put it in your garage, and what can be done to make the experience even better for you. Remember that underfloor heating is the best type of this room since it won't take any additional space, it will keep the integrity of the area, and it will provide additional comfort.
Additional information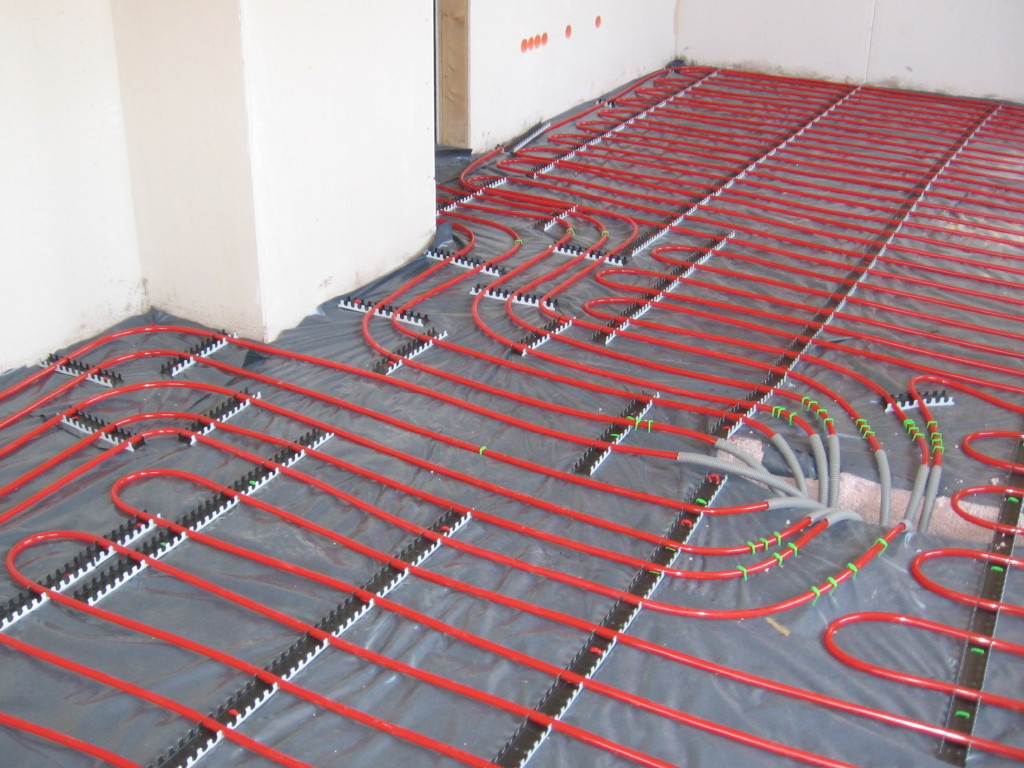 Many people wonder how much the whole project is going to take, and if it is going to burn a hole in their pockets. You should know that it all depends on the type of heating you go with and the technology used.
Experts and users suggest that depending on the size of your space, it should not take more than a few thousand dollars to install it throughout the floors, and the daily power consumption will be extremely low. You will not spend more than a few dollars per day even if the heating is on all the time, which makes it a great deal.
Most of these systems are going to come with a few decades of warranty, and as long as they are properly installed, there is no physical damage, and you maintain them properly, they should last for at least thirty years without any problems.
These are some of the things that you should know about floor warming systems, and why you should consider installing them in your home. They are said to be the best solution when you don't want to bother with large heaters, things that take too much space, or that require special maintenance. They are extremely durable, and will not easily get damaged. Know that once you install them, you will just want to lay down on the ground and relax. They are popular with people all around the world, and they are a trend that will not go away any time soon.