Moving is not just stressful, it is a time-consuming task that can take a toll on people with a busy schedule. For this reason, most people settle for their current place and forego the thought of relocation.
Fortunately, many moving companies offer professional full-service aid to lessen the relocation task. What does this mean? People can conveniently change homes and watch their relocation tasks dwindle instead of stressing with brainstorming and organization hacks to get things done.
The only setback to this option is that it may not be budget-friendly for movers on a restricted budget. Still, with full-service movers in the equation, one won't have to lift a finger to do anything.
But, frankly, what does full-service moving include? Let's find out.
What is a Full-Service Moving Company, and What Do They Do?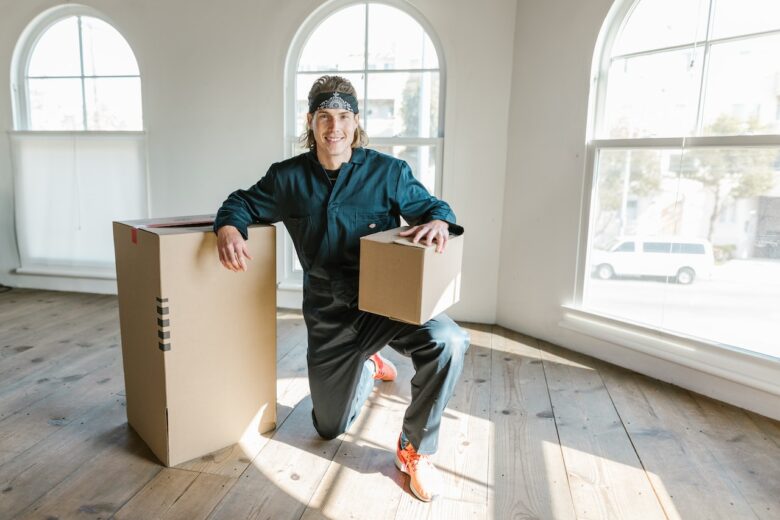 Simply put, they are like every other moving company, but they charge of everything involved in the moving process. These includes:
1. Supply Packing Materials
To transport household gear to the new place, packing materials are essential. Shippers take care of this task. From getting shipping boxes to tapes, bubble wrap, packing paper, marker, moving blankets, and stretch wrap, they'll make sure every material needed to wrap valuable items are available.
2. Pack Household Wares
Packing is the most infuriating task when shifting homes. Full-service movers take away this challenge. They have professional experience stacking boxes in the truck, so packing up the house will be a breeze for them. From the bathroom to the bedroom, kitchen, living room, library, patio, music room, and every part of the house, full-service movers pack items by category and in an organized way, so that the valuables are protected during the long haul.
3. Disassembly of Furniture
Have small, large, and weighty furniture around the house? Full-service shippers also take charge of getting them to the new apartment. Before this, they'll dismantle every piece of furniture so they won't break on the road.
4. Load and Unload Items in the Truck
Having heavy pieces of furniture around the house increases the chances of heavy lifting tasks. Full-service movers have specialized equipment that helps with lifting and carrying heavy loads so that they can easily load the truck and unload it.
5. Transport Valuables
They also have a registered moving truck which aids in transporting homewares locally or on a long-distance move.
6. Unpacking
Full-service shippers won't stop at packing up the house. They also help with the unpacking chores. All anyone hiring their services needs to do is direct them on what to do, and they'll handle the rest of the task.
7. Dispose of Packing Materials
Packing up an apartment for relocation means there will be tons of boxes, papers, and used packing materials scattered around the apartment. Plus, disposing of these materials can be a hassle because throwing them carelessly will dirty the environment. Full-service movers will dispose of packing materials in an eco-friendly way.
How Do Movers Make Estimates?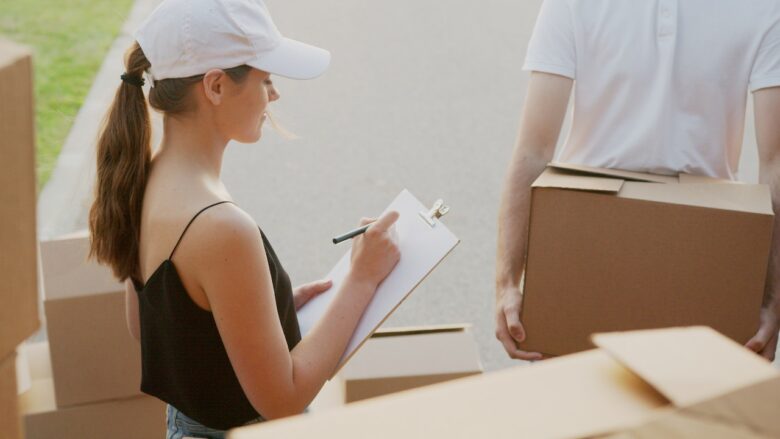 Every shipper has its signature method of making estimates. Some will consider the number of things to move, their weight, and any other special needs like lifting and carrying requirements. Others will have lengthy estimation standards than this.
The only way to get favorable estimates is to contact up to three different shippers. This way, one can easily compare prices. However, what people considering the full moving option should know is that their prices aren't exactly cheap. Full-service estimates will typically range higher than the standard shipping cost.
Of course, it's possible to relocate on a budget and even cut down on costs by personally completing some tasks like packing, unpacking, dismantling furniture, and disposing of packing materials.
To draw estimates, they'll typically consider:
The number of laborers required
How much there is to move
The distance
Tasks they need to do
The season
Whether or not they'll get packing materials
How Long Will It Take to Move with Full Service?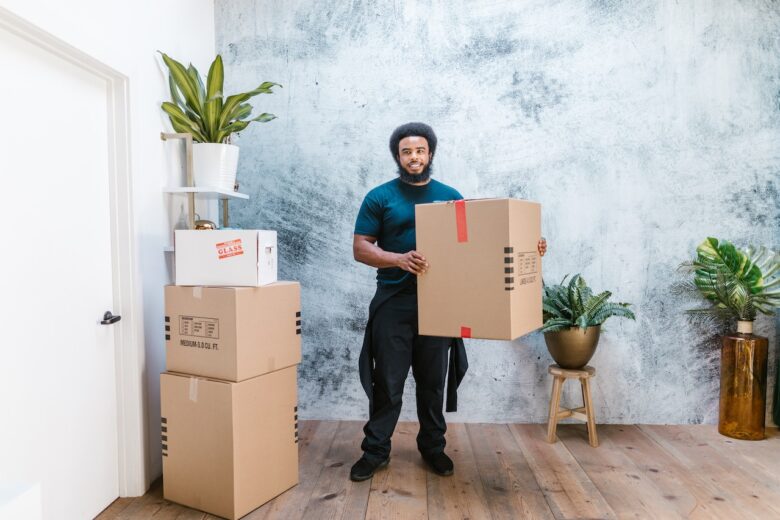 If one chooses to pack belongings themselves, it might take days, weeks, or even months to complete it. The benefit of hiring full-service shippers is that they'll complete the move in the shortest time possible. Let's find out how the mover's time estimation takes place.
1. Estimate and Planning Time
Reliable movers know they can't offer an estimate without completing a walkthrough around the house to enable them to inventory every household item. The good news is that this task won't take more than an hour.
2. Packing and Furniture Disassembly
Full-service movers have trained packers, which means that packing up the house won't take much time. A three-bedroom apartment will typically take professional packers two to three hours to complete. Anything lesser won't take up to two hours.
3. Loading and Unloading
This task is usually the simplest when transporting household wares. So, getting every item on the truck will take between 30 to 45 minutes. The same also applies to unloading the truck.
4. Unpacking
Like the loading and unloading task, full shipping contractors will only use the same two to three hours that apply to packing belongings for unpacking.
Conclusion
So, are full-service movers worth it? Yes, they are.
Choosing the full-service relocation option means one will have to budget for more than what standard shippers demand. However, it'll be a stress-friendly option for people with packed schedules and first-time movers. Anyone considering this approach should be sure to communicate their desires with shippers, so they get everything right.
Considering this option? Contact getting moving estimates from reputable moving services like Stark Movers and Storage Inc. at https://starkmovers.com/. They are licensed, insured, have professional accreditations, and will reduce the workload involved in changing homes. Plus, they offer storage services for large fixtures. Want to know more about Stark Moving and Storage? Visit the Better Business Bureau website to find their ratings and customer review.